It's cold, grey, wet and you feel like you've been wearing a jumper for the last four months straight (which you probably have). Let's face it: you've got a bad case of the winter blues. Luckily, nothing lifts one out of a funk like visions of a spring getaway. Just imagining those sunny skies, turquoise waters and white beaches will have you humming coconut- and sunset-themed songs in no time.
As soon as you're able to travel again, shed your winter layers and escape to these toasty destinations, from the tropical islands in the Maldives to Portugal's sunny southern coast, for a much-deserved break as you enjoy some fun in the sun. Swap snow for sand at these top bikini-weather destinations around the world. 
Stay flexible by searching for a flexible flight ticket and including free cancellation in your hotel search with KAYAK. You can also keep up to date on the latest travel restrictions on our dedicated page.
Maldives
Spring is one of the best times to visit the Maldives because the weather is wonderfully warm and the scenery is picture-perfect. Nestled in the Indian Ocean, this small tropical paradise packs a punch with its string of idyllic islands lined with white-sand beaches, swaying palm trees and inviting turquoise waters. Catering to couples with romantic overwater villas, this exotic locale lives up to all your expectations of a remote island getaway. If you're a snorkeling or diving enthusiast, make sure to explore the bright blue lagoons teeming with vibrant coral reefs and colourful marine life. 

Find a flexible flight to the Maldives
Find a room in the Maldives with free cancellation
Bermuda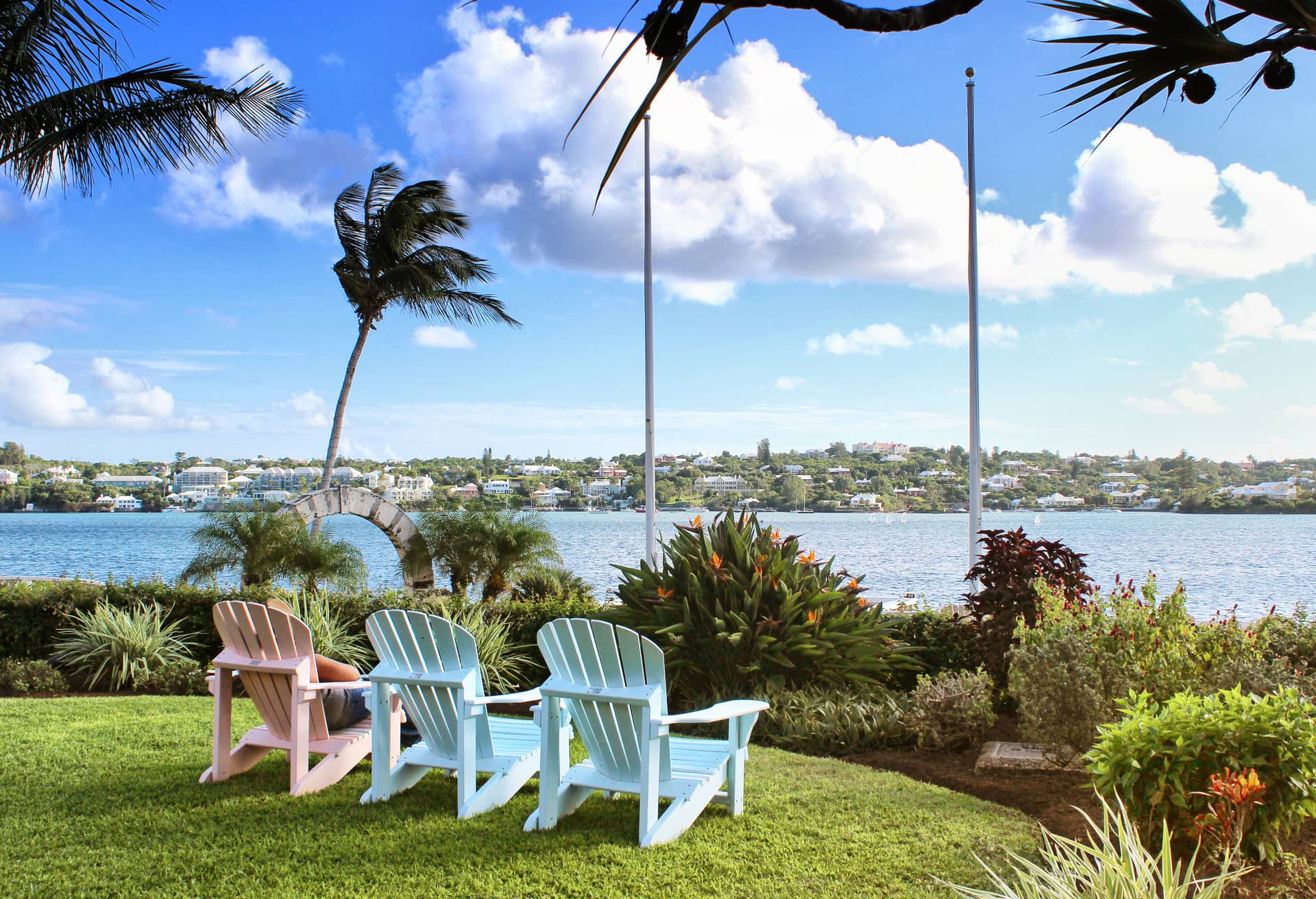 While beach-lovers flock to Bermuda to sunbathe on its soft beaches throughout the year, spring adds flowering freesias to its gorgeous landscapes. No need to pack a parka in this part of the world, as sunny days are on the forecast and are perfect for strolling the heavenly pink-sand beaches along the South Shore. If you're a history enthusiast, make sure to add exploring the UNESCO-listed town of St. George to your route, while a self-guided beach-hopping trip to the famous Horseshoe Bay and scenic Warwick Long Bay is considered a must. 
Find a flexible flight to Bermuda
Find a room in Bermuda with free cancellation
Algarve, Portugal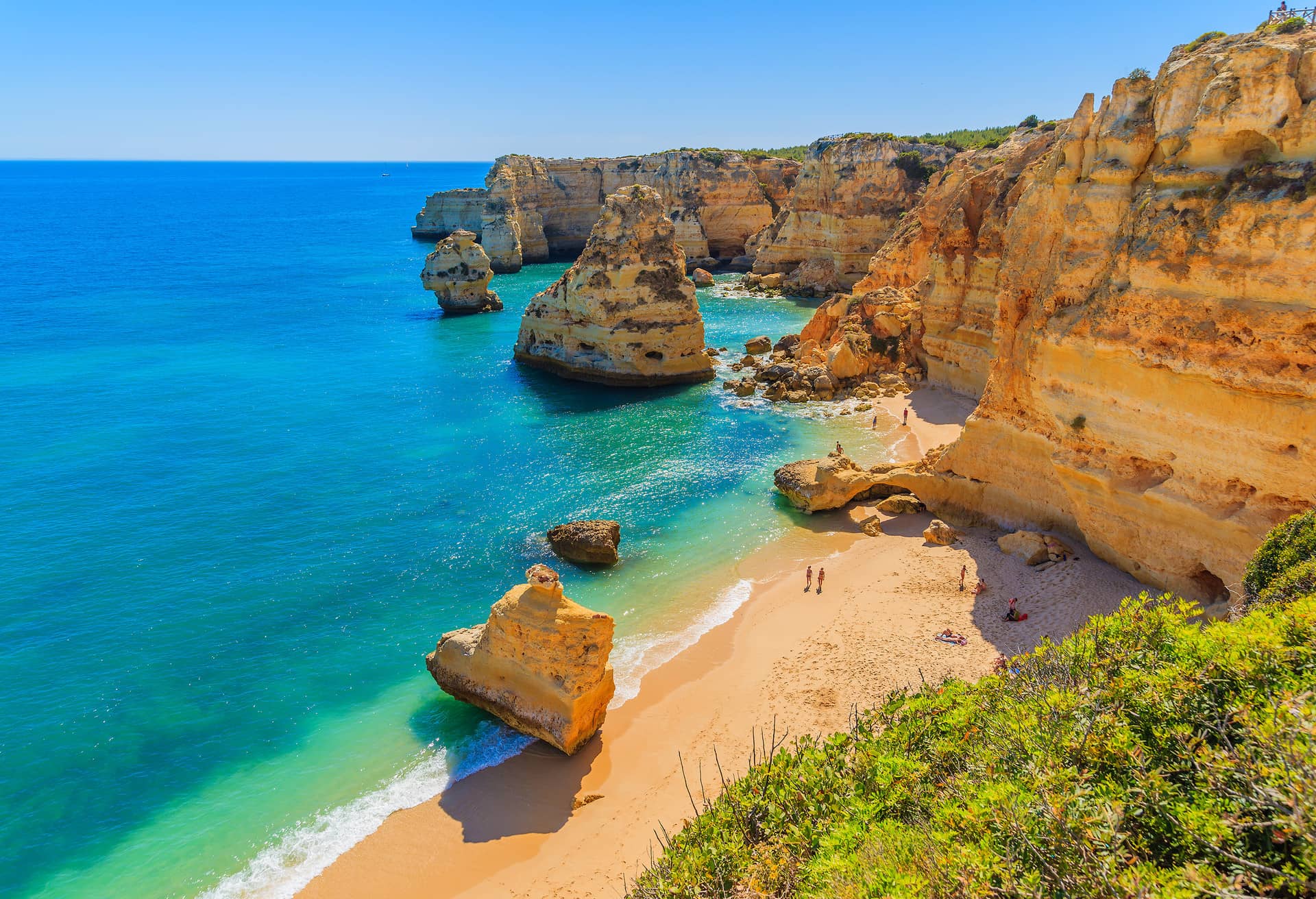 The Algarve is Portugal's southernmost region, beloved for its pristine beaches framed by towering limestone cliffs. Its striking landscape of emerald-blue waters and amber rock formations create impressive seascapes, while a trip inland uncovers charming whitewashed fishing villages and family-run seafood restaurants. The seaside town of Lagos boasts some of the best beaches in Europe, while Praia da Marinha is the Algarve's most photographed shoreline. Feeling adventurous? Visit Carvoeiro to see its hidden beach nestled within a sea cave.
Find a flexible flight to Algarve
Find a room in Algarve with free cancellation
Kauai, Hawaii, USA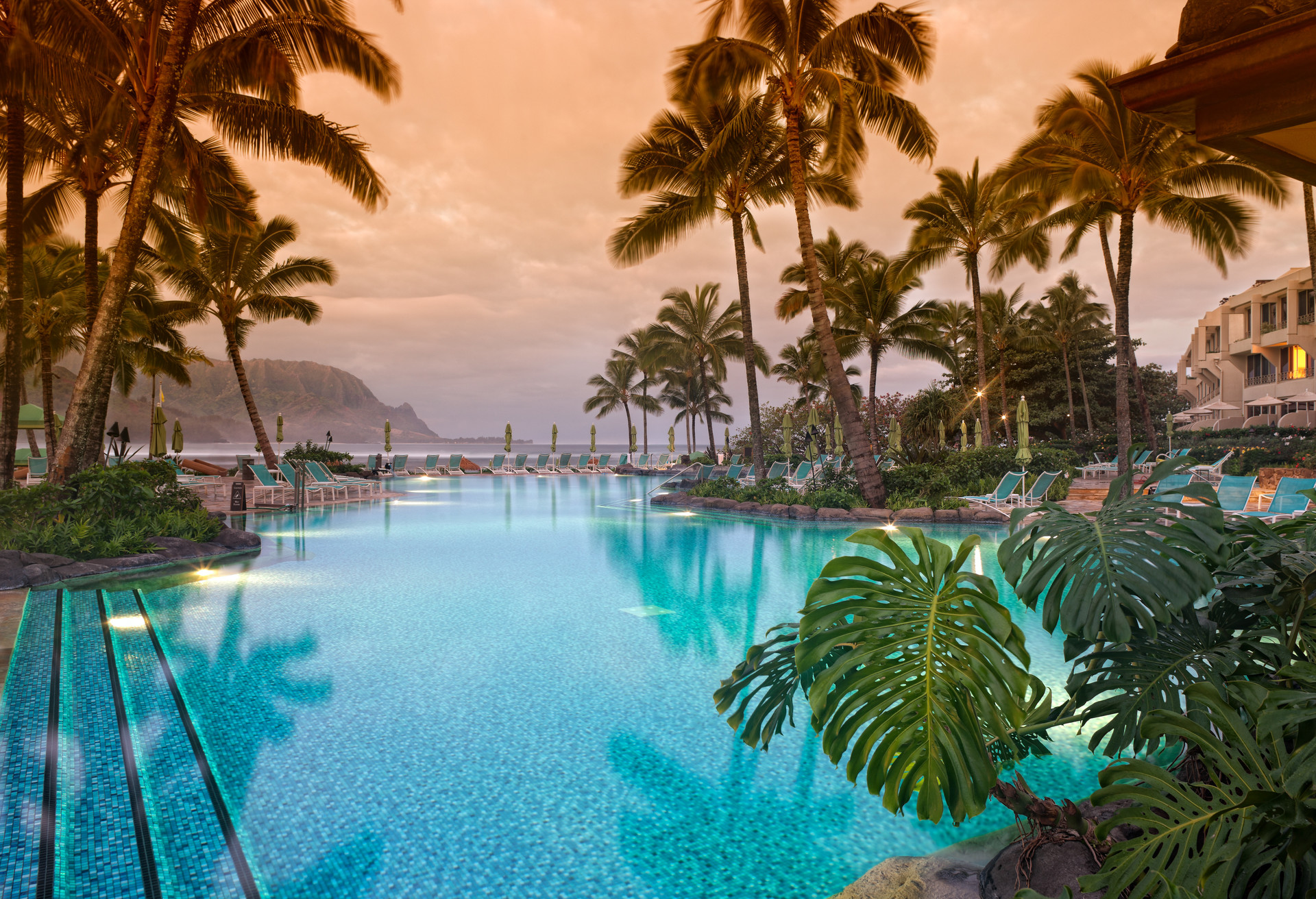 With pleasant sunny days from April to June, Kauai is a nature lover's wonderland. Few places in the world rival the beauty of this Hawaiian island, where you'll discover unspoilt tropical landscapes, gorgeous underwater scenery and secluded beaches. There are endless outdoor adventures to choose from, such as helicopter rides, hiking the Napali Coast and snorkeling in Hanalei Bay. Alternatively, the gorgeous Poipu Beach Park and Kalapaki Beach invite you to throw a towel down and take in the alluring island views. 
Find a flexible flight to Kauai
Find a room in Kauai with free cancellation
Canary Islands, Spain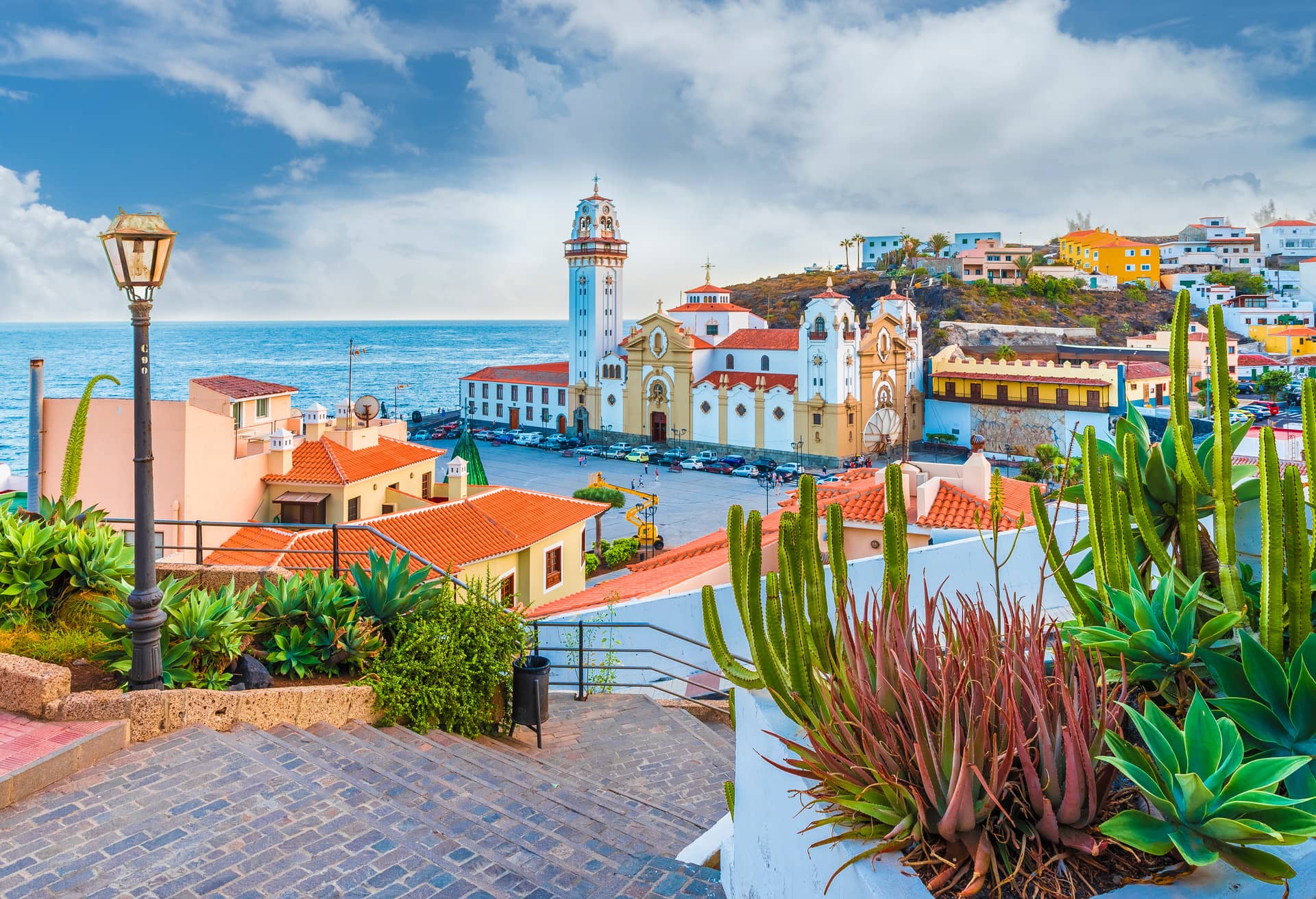 Perched off the coast of northwest Africa, the volcanic isles that make up the Canary Islands boast enviable shorelines and turquoise waters. March to May is the best time for a spring getaway, with Gran Canaria, Tenerife and Lanzarote some of the most popular destinations. Pack your Canary Islands itinerary with memorable outdoor adventures, from hiking Spain's highest mountain to water-based sports and golfing, then work on your tan at one of the superb beaches.


Find a flexible flight to Gran Canaria