Berlin is booming. In the last decade especially, its popularity as a tourist destination has exploded with the number of international visitors more than doubling. One of Berlin's biggest appeals, however, is how diverse the city is, and although the TV Tower, Brandenburg Gate and The Reichstag are all worth seeing, what do you do after you've ticked them off? Where do you go to find the soul of the city?
There are plenty of City Guides out there, espousing the idea of a 'true/underground/real' Berlin, but in our opinion, Berlin is Berlin is Berlin. While we will be creating more niche guides in the future and sharing our ideas of what is special about underground Berlin, family Berlin, gay Berlin, and historical Berlin, etc. this guide is just very simply to share a few of the places we love that are just a hairsbreadth removed from those No. 1 tourist destinations. So, if you are looking for places to visit on your second day, your third weekend trip or even if you live here and want to revisit some eternally fantastic spots this weekend, read on –
RAW Gelände/Temple – Street Art, DIY and skateboarding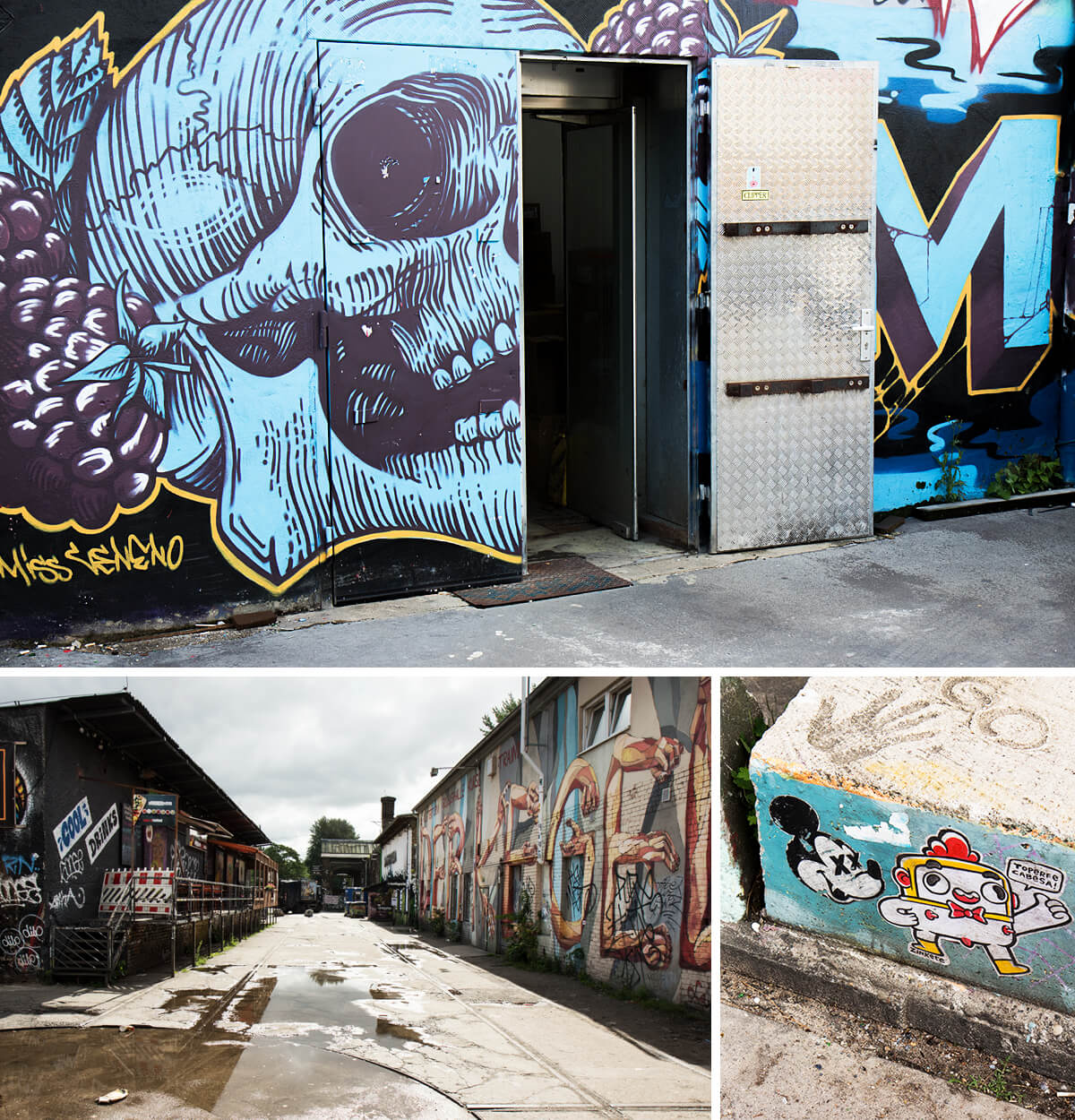 Hotels in Friedrichshain from £6
The RAW Gelände  (RAW Temple in English) is one of the few large centres of alternative culture remaining in Berlin. Once a train repair yard built in 1867, the complex was taken over in 1999 and since then has become home to a multitude of spaces and venues.
Street Art: the compound is open to the public at any time of the day and almost every wall in the place showcases some amazing piece of work. From evidence of tagging wars to large scale murals the ever revolving work here never fails to impress.
Venues: RAW Gelände plays host to a range of fantastic venues. Across a range of venues like Badehaus and Cassiopeia, you'll find everything from jazz to punk and metal to hip hop to electronic, depending on the night. It goes with out saying that the beer is cold, the decor is unique and has personality (both indoors and outdoors) and the DIY ethic feels like it still presides. For bigger concerts, festivals and parties there is also Astra Kulturhaus.
Food & Drink: While both Badehaus and Cassiopeia are also just great boozers, there is a range of other great bars, like Crack Bellmer or Zum schmutzigen Hobby, to visit if you are passing through of an afternoon or evening. If you are feeling peckish sit down for some vegan street food at Emma Pea or check out one of the food trucks like Holi Cow or  Mama Burrito & sons.
Sports: Do you need some exercise to balance out the nightlife? Skatehalle Berlin is a world-class enclosed skate park, Der Kegel offers rock climbing and bouldering (again, the websites are in German but all the staff speak perfect English) and at the bar/club Haubentaucher, you can play volleyball or swim in the pool, even while the partying is raging around you.
Everything in its right place: If you fancy a bit of all above then make sure to check out Urban Spree. This bar cum gallery cum venue has something for everyone. From Brazilian BBQ to Italo Disco nights, from experimental noise to punk or indie bands, from book launches to exhibitions and everything in-between. Oh, and the whole thing centres around a massive beer garden that vibes from the moment it opens until very, very, very late in the night/morning.
The Russian Memorial & Treptower Park – Just go, seriously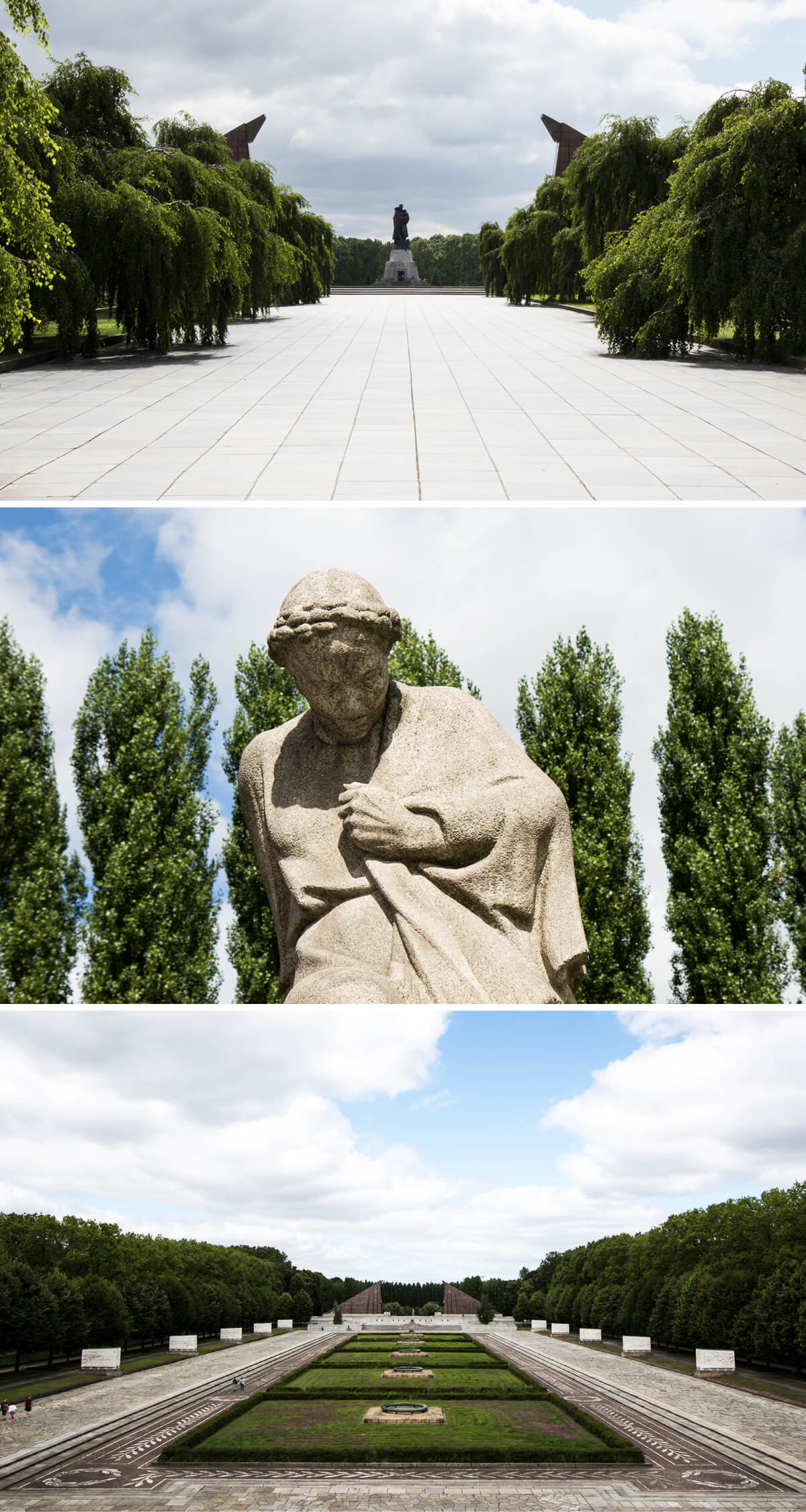 80,000 Russian soldiers fell fighting to capture Berlin during the Second World War. This awesome and daunting memorial not only pays honour and remembrance to them but acts as a mass cemetery for 7,000 of the troops who died. The entire memorial is so vast and imposing that it really, is a case of "you have to be there" to really appreciate its dimensions. The marble reliefs depicting Russia's role in the war, the vast steps and tiled walkways are impressive enough but it is the towering statue of a Russian soldier holding a child safe in one arm and a sword in the other, crushing a swastika underfoot that can give you actual goosebumps. Berlin is a city of memorials, but this one, in particular, is found in the serenity of Treptower Park. After experiencing the memorial, it's highly recommended that you take yourself for a wander through the park, along the Spree maybe stopping for a coffee or a beer at one of the boat cafés or on the
Island of Youth
Bergmannkiez – Food, Food, Food, Food, Shopping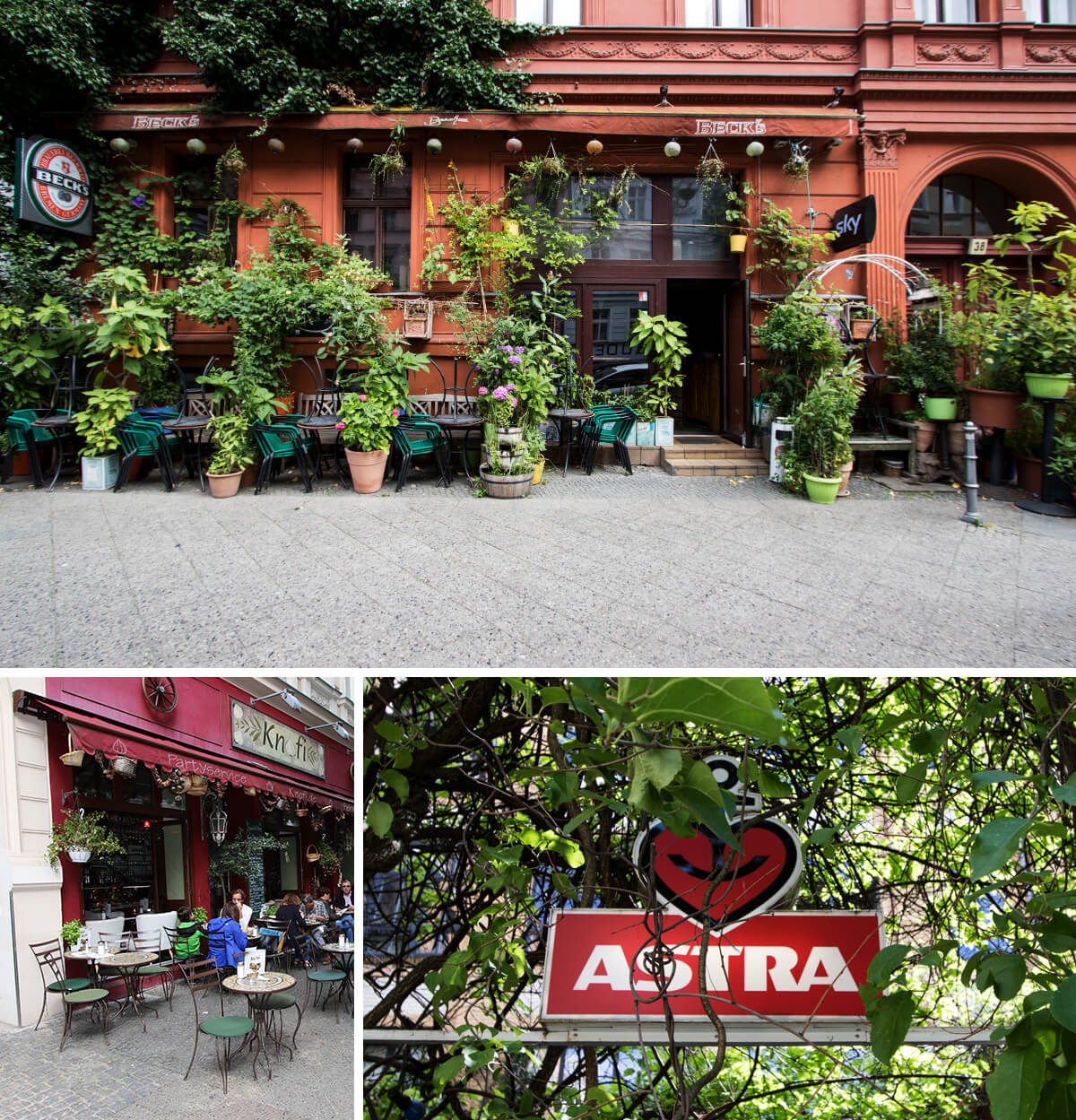 Hotels in Kreuzberg from just £6
These days, Kreuzberg is probably the most sought-after borough amongst visitors looking to find the hip aspects of Berlin. However, a lot of first, second or even third and fourth-time visitors to the city don't initially realise that this long, skinny suburb can at times be as multifaceted as the larger city. The neighbourhood to which Bergmannstraße lends its name is a touch posher that the nightlife-heavy area down around Schlesische Straße, nor does it have the grit of Kottbusser Tor and Oranienstraße. But it does have a lot of other things going for it.
KAYAK Accommodation Tip: If you fancy something right in the middle of Bergmann Kiez, that has an 'excellent' rating, is located in an old chocolate factory who still run a chocolate fountain at Sunday brunch, with rooms starting at £69 – you'll probably want to check out Hotel Sarotti-Höfe.
Are you looking for the perfect hotel in the shopping, sightseeing or party district? Use KAYAK Heat Maps to search for what you want, and we'll display all the hotels close by on a city map. Simply click on 'Map View' in the upper left corner on the hotel search page. Now just click which filter you are most interested in, like 'Nightlife', and the party zones and corresponding hotels are highlighted.
Flughafensee – Swim in the city
If you speak to anyone that lives in Berlin, they'll tell you that the place to be in on a summers day is at one of the many lakes you can find within the Berlin/Brandenburg limits. While the more solitary the lake the more in need of a car you are there are plenty of fantastic freshwater bodies that are reachable with public transport, and Flughafensee is both easy to reach and most pleasant indeed.
Swimming: Probably the number one reason for heading to any of Berlin's lakes during summer is for the chance to cool off. While the Spree River that runs through the city is too polluted to swim in, most of Berlin's lakes are great for a dip.
Relaxation: There's not much need to say anything here; pack a bag and find a quiet spot on the shore or head to the large sand banks the lake also offers, grab a spot and let go.
Ease of transport: While locals each have their own lake recommendation, the beauty of Flughafensee is that it's right at the Otisstraße station on the U6 line, which makes it an easy 20 minutes from the centre of the city.
Wall Memorial Bernauer Straße

As previously remarked upon, Berlin is a city of symbols and memorials, and while this one isn't exactly hidden away it's a surprise and shame how many people pass on it because they have "already seen a piece of the wall down at Potsdamer Platz (or Eastside Gallery)". Although the wall has been used to great effect, with a positive slant towards the future, in other parts of the city, this 1.4-kilometre long memorial has a weight and gravitas that brings you starkly back to the history that is part of the city's very make up. The outdoor exhibition sits on the original border strip and combines remnants of the original wall with the Monument in Memory of the Divided City and the Victims of Communist Tyranny as well as the Window of Remembrance. There are further exhibitions and a viewing platform at the Visitor's Centre. While following the exhibition in quiet contemplation and reading the incredibly informative story boards is an amazing experience in itself, a guided tour is highly recommended.
KAYAK Accommodation Tip: If you fancy staying north of the centre, checking out the famous food and nightlife of Prenzlauerberg and want to add a bit of boutique luxury to your trip, stay at the Ackselhaus Blue Home. The rooms are decked out tastefully with authentic antique furniture and customers have given it a rating of 9.2 out of 10. Rooms start at £97.
Art in Auguststraße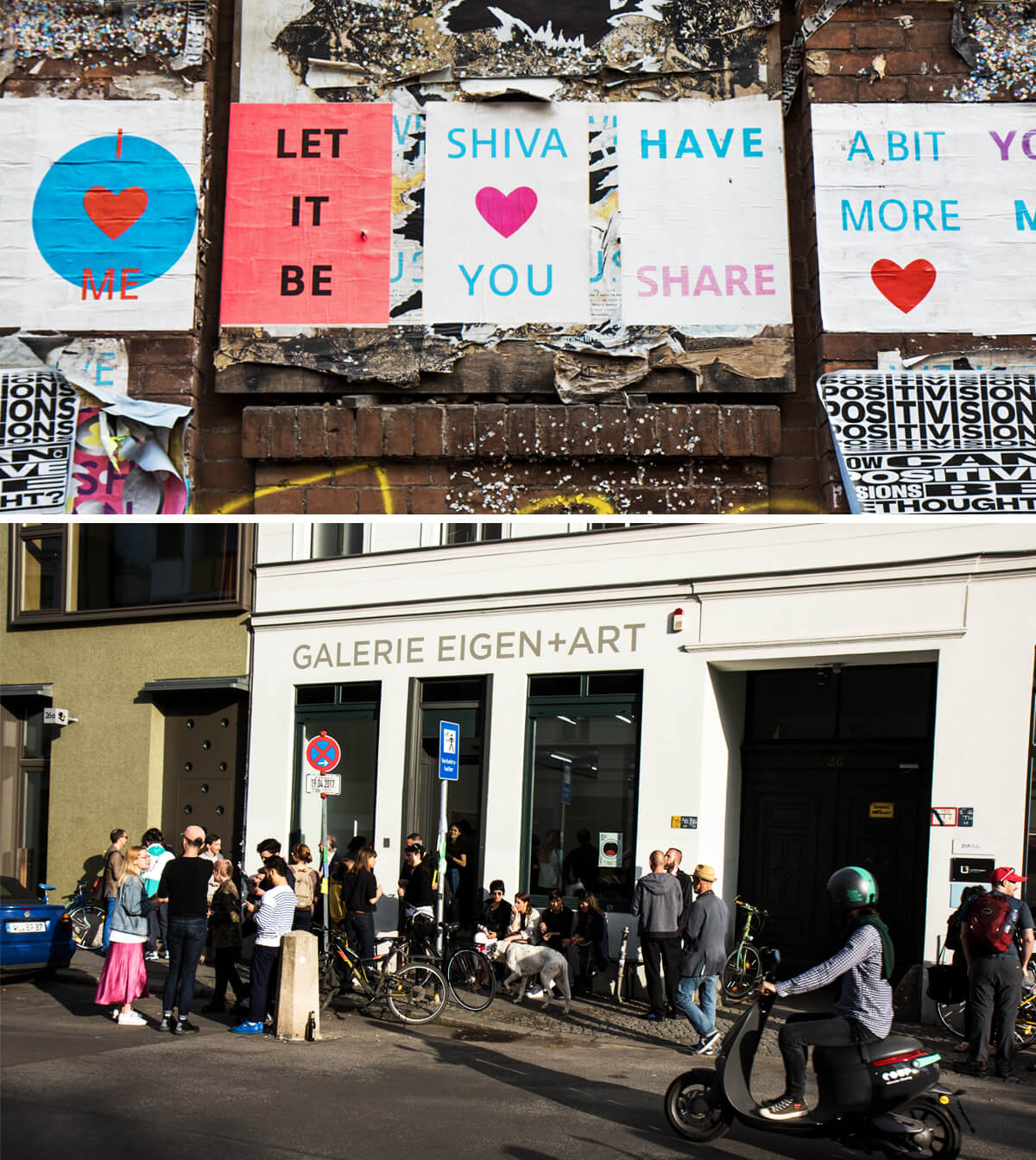 August Straße is a fantastic place to go if your artistic tastes are a little more contemporary. This street and the adjacent Linienstraße are long home to a sizeable chunk of Berlin's institutional and commercial galleries, and it's probably this fact that Auguststraße's vibe is built on.
Monbijou Park – Sashay in the sunset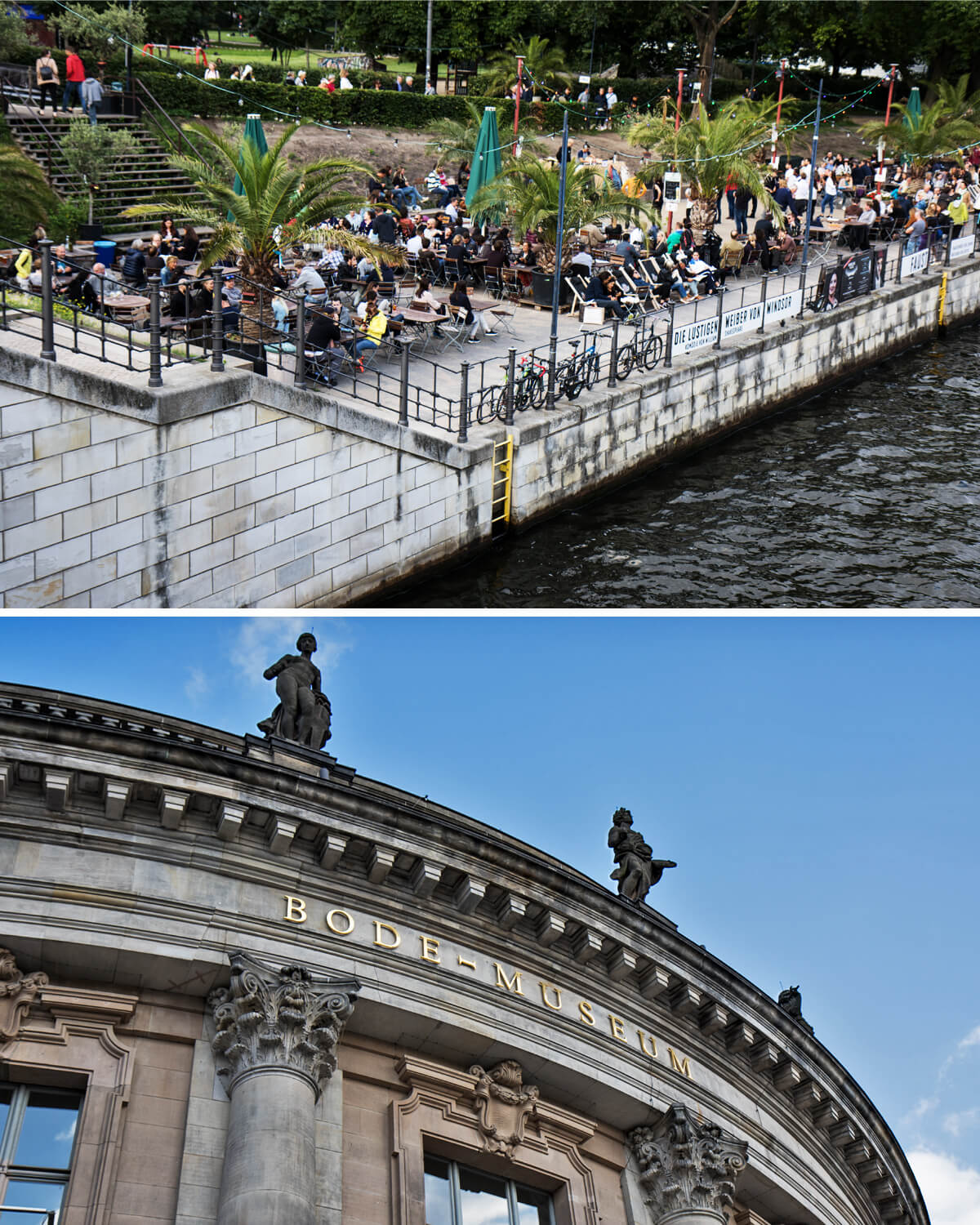 Monbijou Park is a sprawling green space in the centre of the city that runs behind Museum Island, along the banks of the River Spree and is the perfect place to take some time out and unwind, especially after a full day's sightseeing. The grassy areas are perfect for sunbathing and a lot of the cafes, restaurants and bars in the area even offer sunbeds for you to recline on with a well-deserved cocktail.
Theatre: If you love theatre and studied German at school, or just want to hear what Shakespeare sounds like in Deutsch, you should visit Monbijou Theatre for some top class acting.
Dancing & Drinking: Alternatively, if you prefer to be centre stage, head to the open air Strandbar (pictured above) just below the auditorium, and have a drink before joining in a dance class (7 days a week, weather permitting until October) and salsa your way into the Berlin sunset. With the music playing on the night air; frivolity, cheersing and laughter ringing out; dancers cutting shapes unashamedly through the dusk and the skyline blending grandiose and decadent buildings of old with modern marvels of architecture, you can't help but feel like the city has stolen a little piece of your heart.
KAYAK Accommodation Tip: If you want to be smack bang in the Mitte (middle) of the city, close to the most well-known sights but also within easy access of all the fab destinations we mention in this article, check-in to The Weinmeister Berlin-Mitte. This 4-star hotel is perfectly located, offers a spa and is a steal with rooms starting from £68.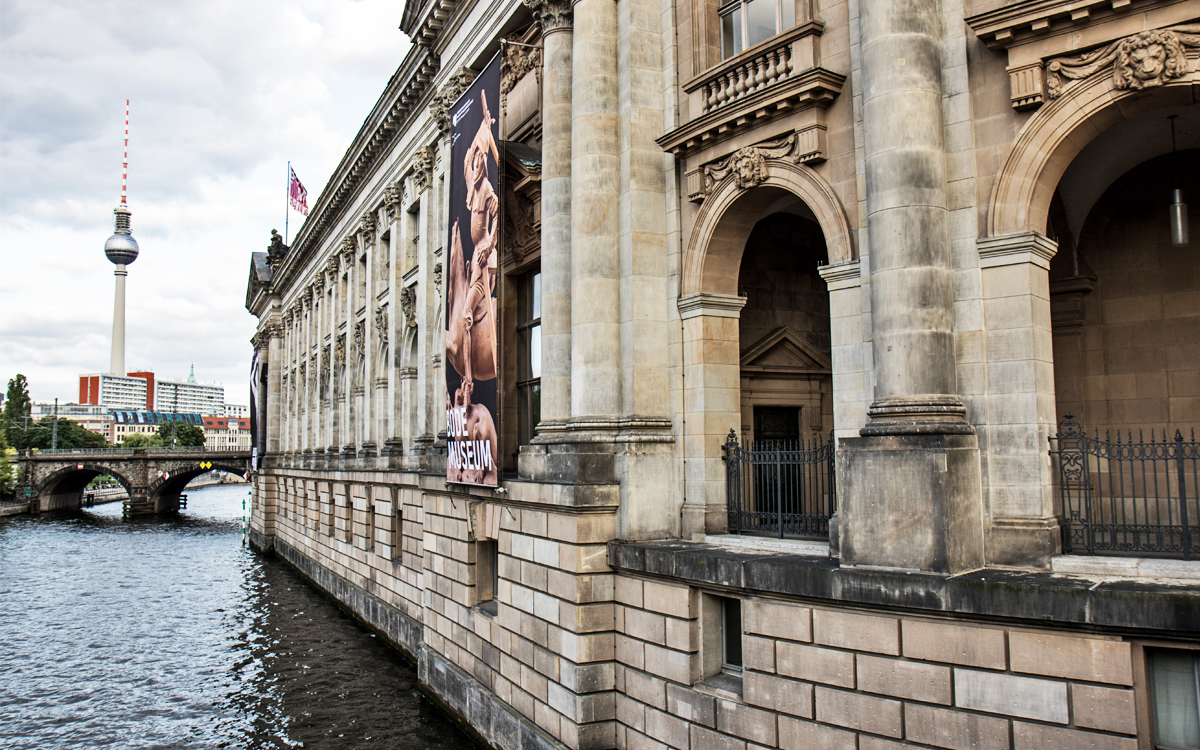 In all honesty, this as close to the TV tower as you ever need to be.
Every city guide ever written is opinion based and will never be truly definitive. Where would tell people to go? What places are your must-sees? Let us know in the comments.
All photos © by Marine Hardouin
Note: These rates are based on search queries made on KAYAK.co.uk on August 3rd, 2017. The prices are quoted in GBP. Flight prices are based on results for a return economy flight search. Hotel prices are for double occupancy and include taxes and fees. Prices are subject to change, may vary, or no longer be available.