With the cost of seemingly everything rising at the moment, it's a relief to know there are still some activities and sights to see that won't cost you a penny.
And luckily for anyone planning a trip to Scotland anytime soon, Edinburgh has loads to explore without breaking the bank.
You can easily spend hours winding around the city's cobbled streets by foot; but if you need some extra points of interest our Edinburgh experts have curated the best free activities and landmarks in the city.
Come on …. who doesn't like a freebie!?
Click here for Edinburgh city guide.
1. Greyfriars Kirkyard Cemetery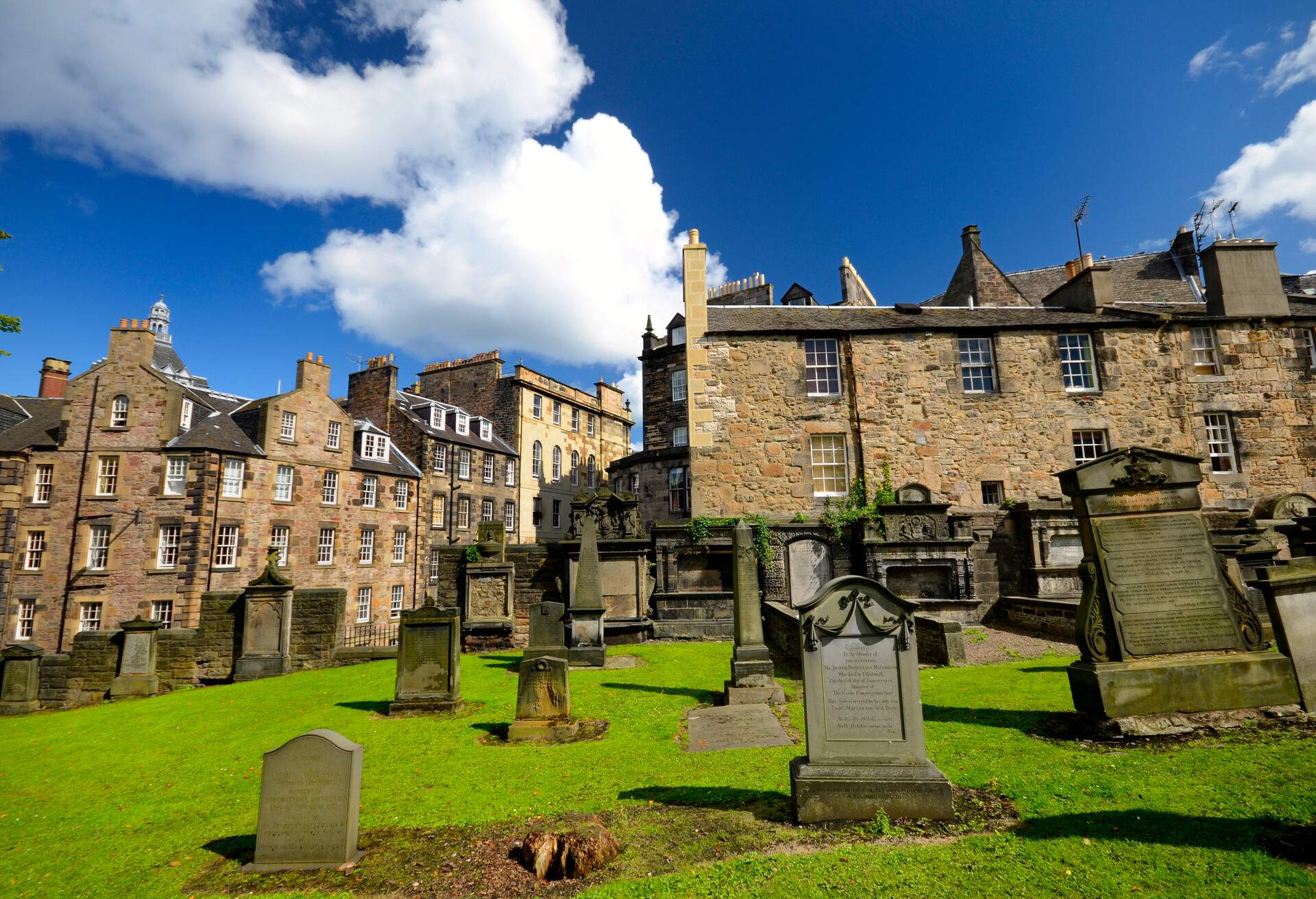 Ok, so visiting a graveyard is not a standard holiday activity but this is one of the most famous in the world. Located at the southern edge of the Old Town, the eerie but peaceful churchyard is the resting place of some notable Edinburgh residents, including famous dog, Greyfriars Bobby and William McGonagall, widely considered (rather cruelly) as one of the worst poets in Scotland.
Harry Potter fans also flock to the site as author J.K. Rowling says the churchyard inspired her hugely-popular works. One of the headstones for a man called Tom Riddle, who died in 1806, helped J.K name villain Lord Voldemort, who was initially known as Tom Marvolo Riddle. The cemetery is easy to find just off of Grassmarket, but be warned – only hardened ghost hunters should apply.
2. Arthur's Seat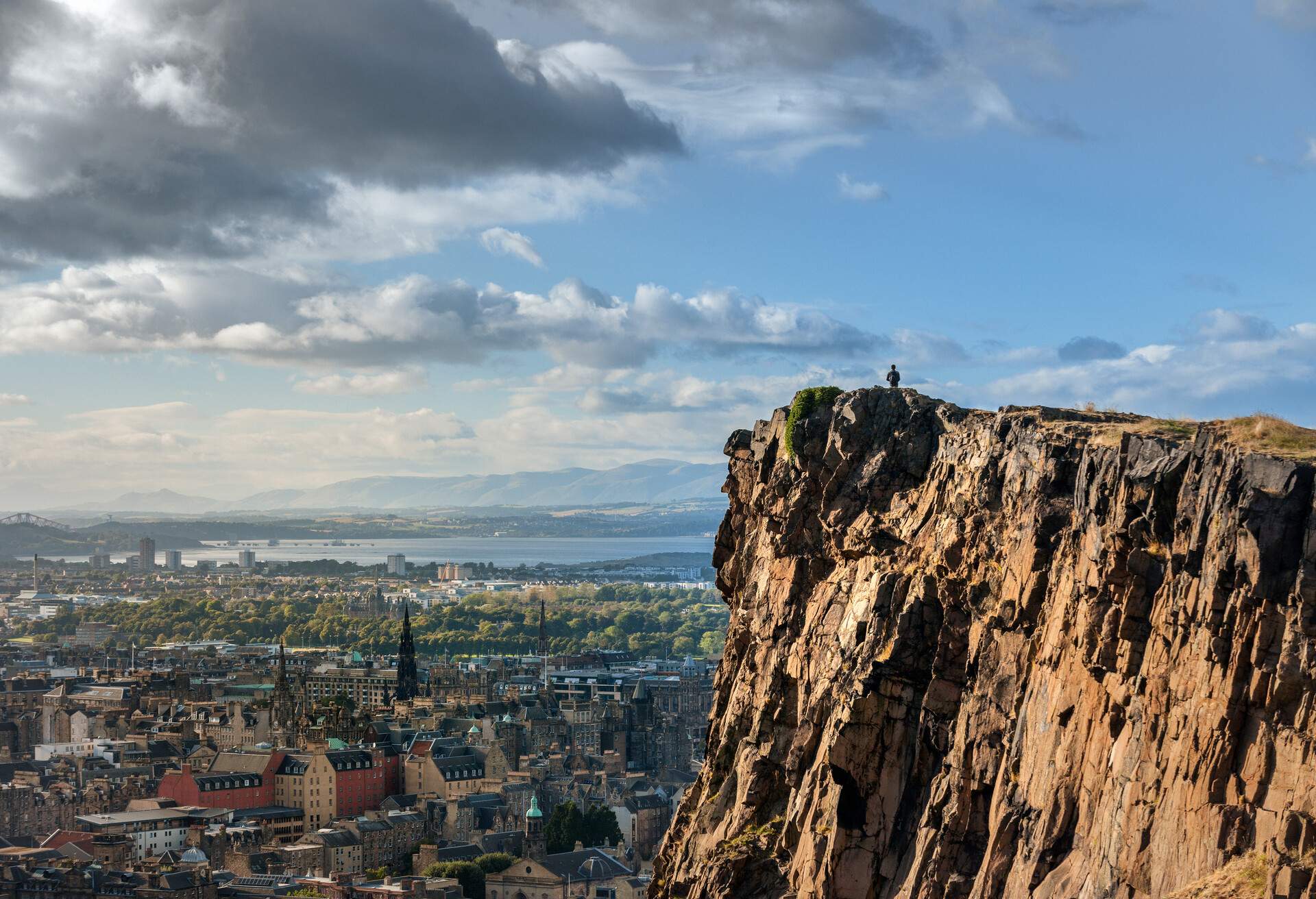 If you're feeling energetic, then head up to Arthur's Seat for the best views of the city. Those wanting a gentle ascent can opt for two-hour route from Holyrood place, but there are steeper climbs for those wanting a bigger challenge.
If you want to see the view without the crowds it's best to go early in the morning as the unique mound is a popular attraction.
Just think, you can then have extra dessert for all those calories burned.
3. Royal Botanic Gardens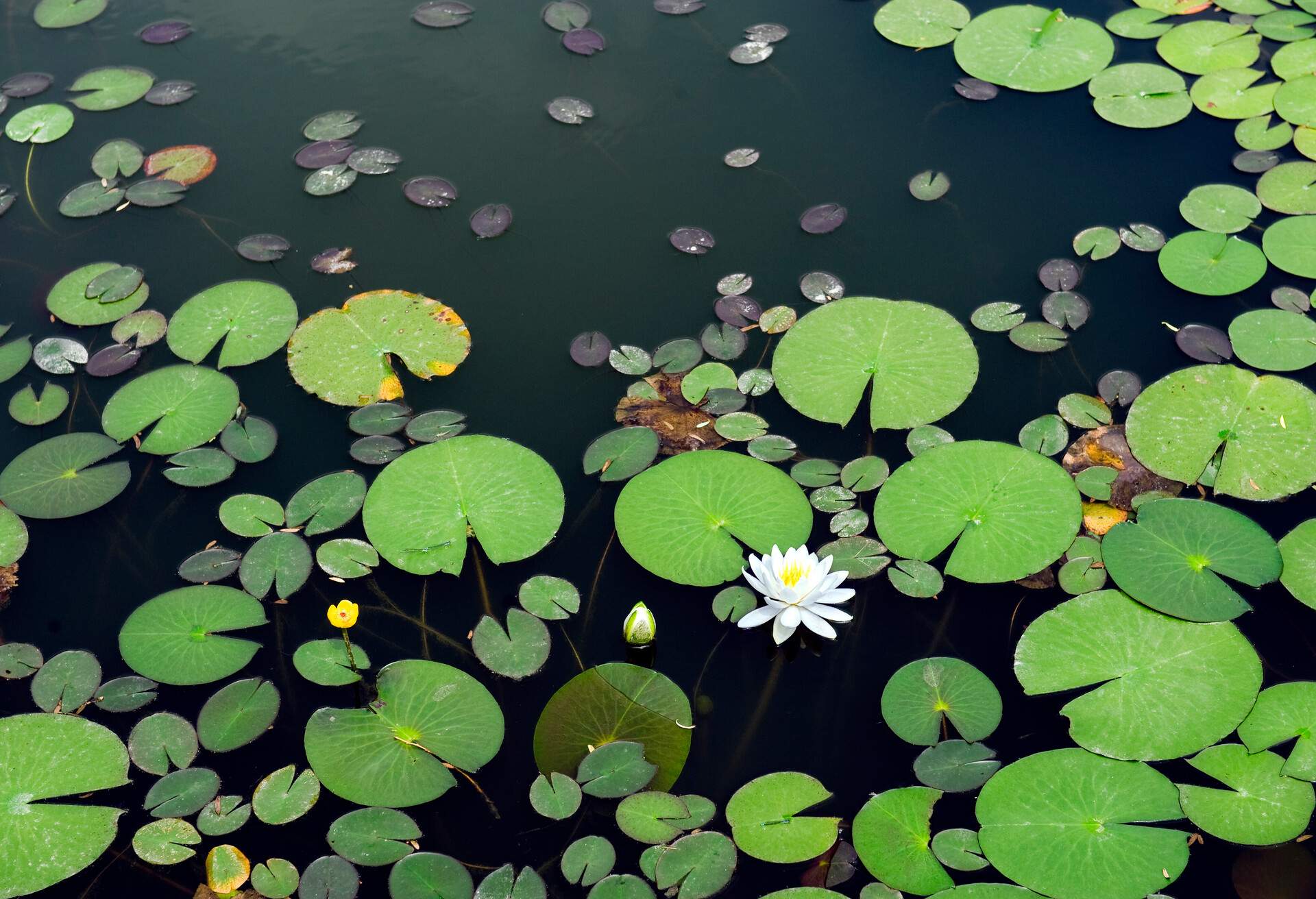 You'll find 70 acres of diverse and beautiful plants at The Royal Botanic Gardens, located just one mile north of the city centre. One of Scotland's national treasures, the collection of plants from around the world is over 350 years old. Highlights include Scottish native plants, the Chinese Hillside and the Alpine Houses.
The surrounding area of Stockbridge is a great place to grab lunch and then hang out under the trees on an (albeit rare) sunny afternoon. The Stockbridge Market is a great place for some bargains or a cheap bite. It happens every Sunday 10am-5pm.
4. National Gallery of Modern Art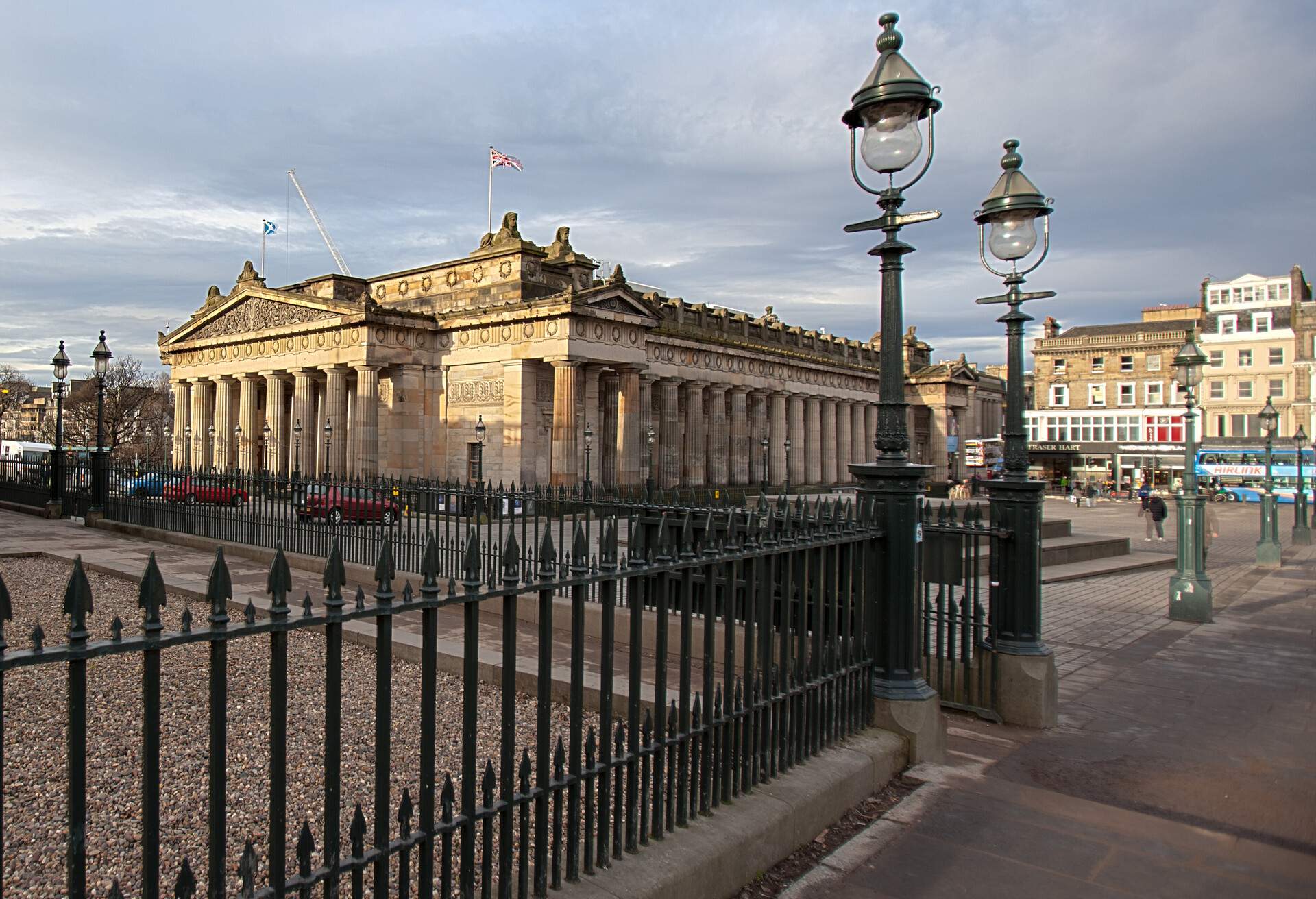 It's heartening to know our wonderful galleries and museums are largely still free to visit. The National Gallery of Modern Art is the perfect place to get lost for a few hours, but it's also very popular so remember to book entry, even though there is no charge.
Located in a sculpture garden, it comprises two galleries imaginatively named, Modern one and Modern two. You'll find Picasso, Matisse and also 2009 Turner Prize-winner Richard Wright. There are lots of events for families, seasonal exhibits and a great cafe serving delicious cakes.
5. Collective Gallery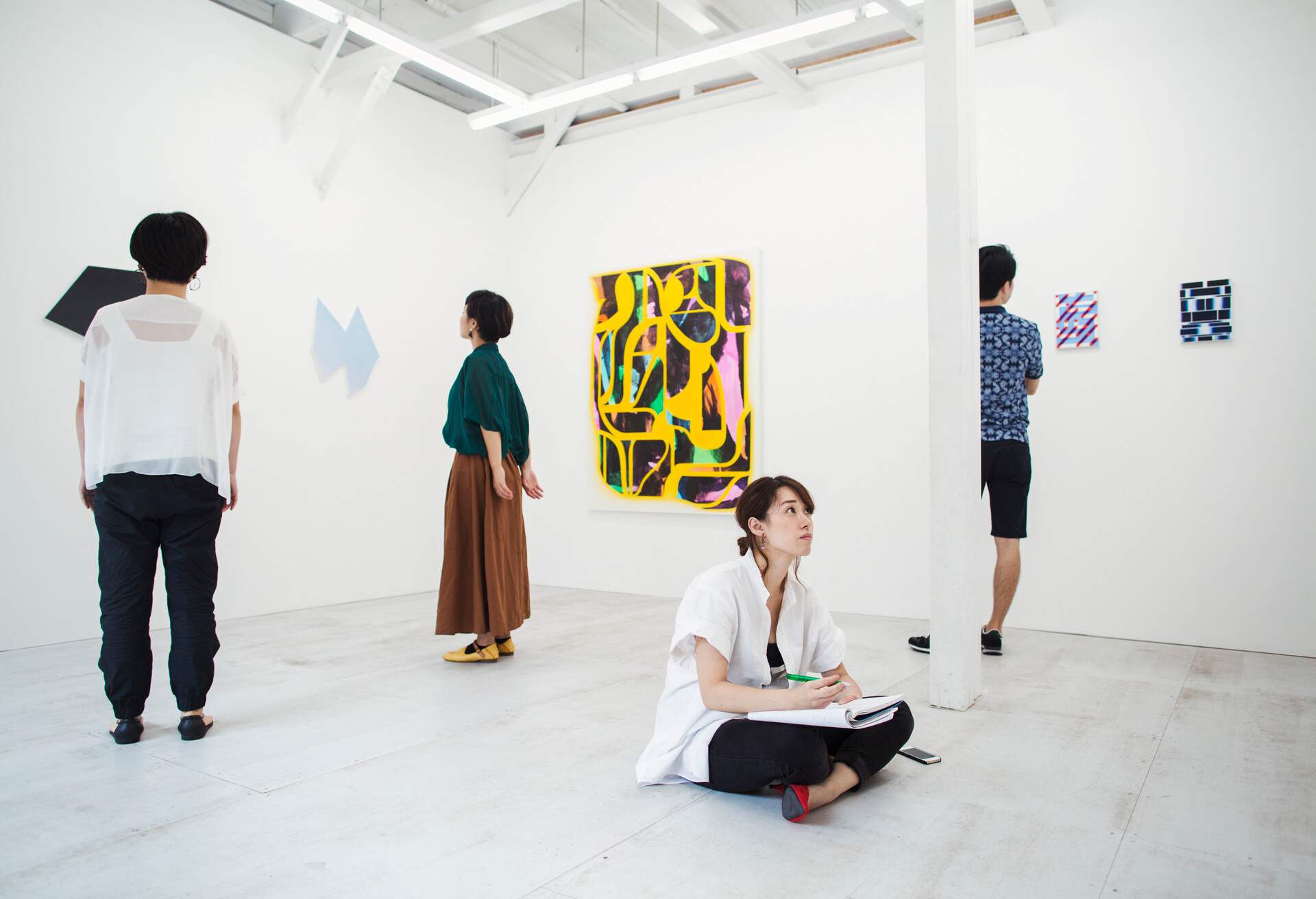 Pop over to the east end of Prince Street to visit the Collective Gallery, a new kind of city observatory which features up-and-coming artists from the city and all over the UK.  Collective 'brings people together around new art, inspiring fresh ways of looking, questioning and thinking'. There are free walking and audio tours voiced by local artists too. Located in a unique spot on Calton Hill, you can also enjoy a picturesque walk with great views of the city.
When you use KAYAK's car hire search, you'll see a detailed view of the estimated total price, information on insurance coverage as well as on the regulations and the mileage requirements of the respective provider (information subject to availability).
6. John Knox House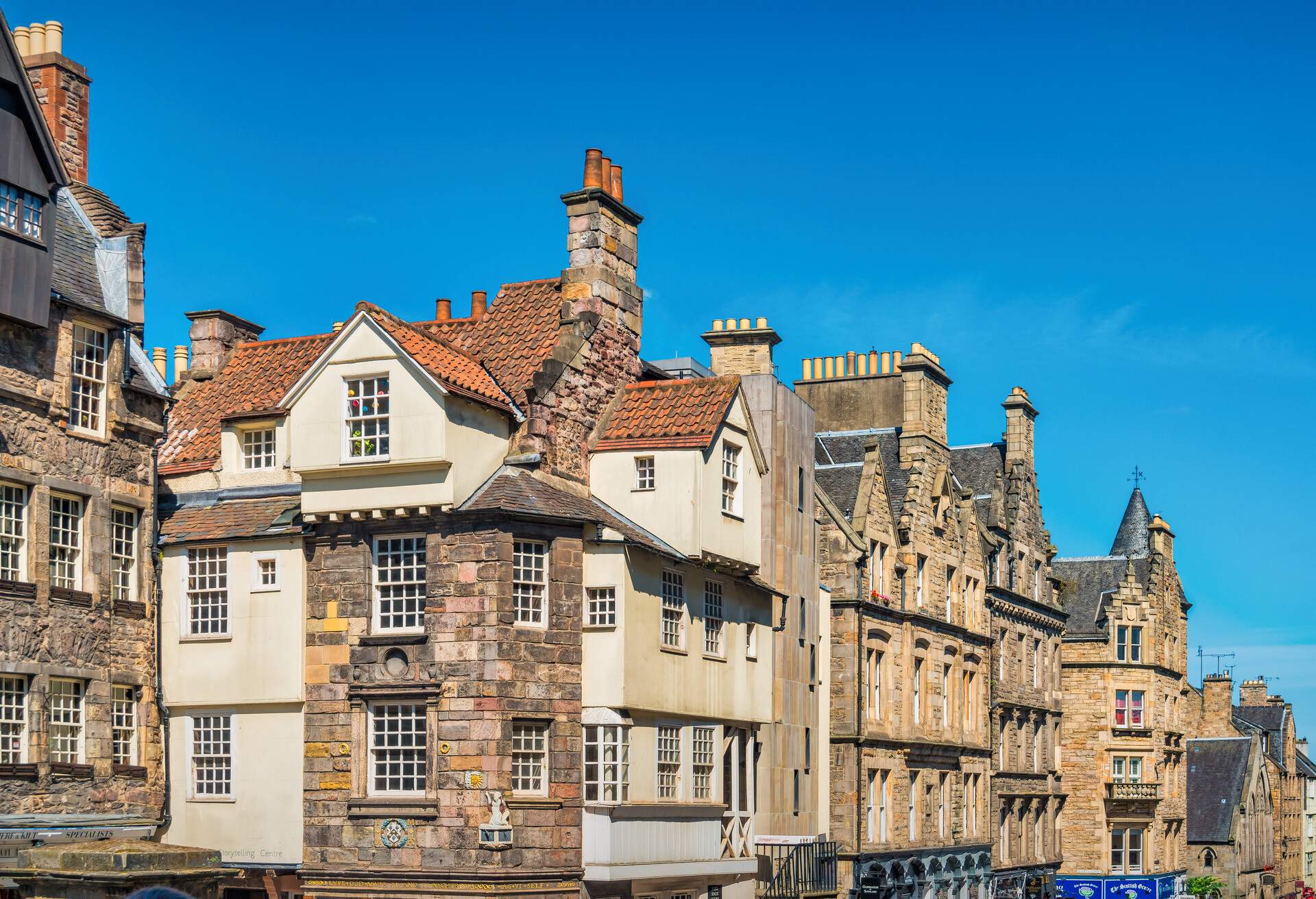 Dating back to 1470, the John Knox house (and the Moubray House attached), is the only building on the famous Royal Mile that harks back to medieval times.
Knox was a well-known clergyman and leader of the The Scottish Reformation – one of the most turbulent times in Scottish History. It's said he used to preach out of a small window on the first floor to people on the street below. The house is a splendid place to explore and get a feel for how people lived 500 years ago.
The Scottish Storytelling Centre next door tells visitors more about this amazing piece of history in the centre of the city.
7. St. Giles Cathedral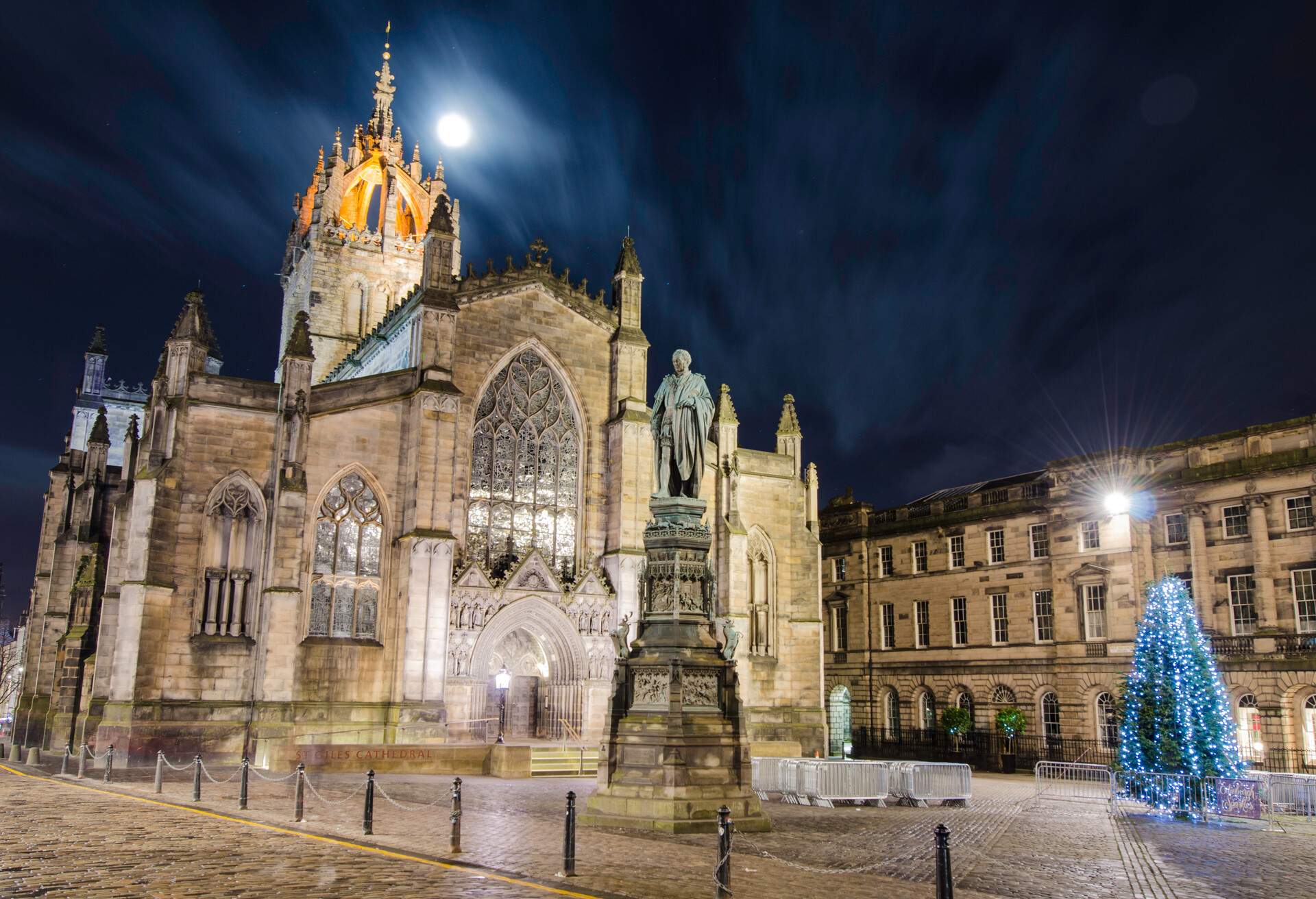 If you've visited Edinburgh, then chances are you will have walked past the St. Giles Cathedral on the Royal Mile, which has played an important role in the religious history of Scotland. If you make your way inside and visit the Thistle chapel you will witness spectacular architecture on display (see if you can spot the Angel playing the bagpipes.) Inside, you'll also find beautiful stained glass windows and a statue of John Knox.
About a 10-minute walk from St. Giles Cathedral is Dunbar's Close Garden. A hidden gem to tourists but well known to locals, this secret garden is the perfect place to get away from the hustle and bustle of the city centre.
8. Dean Village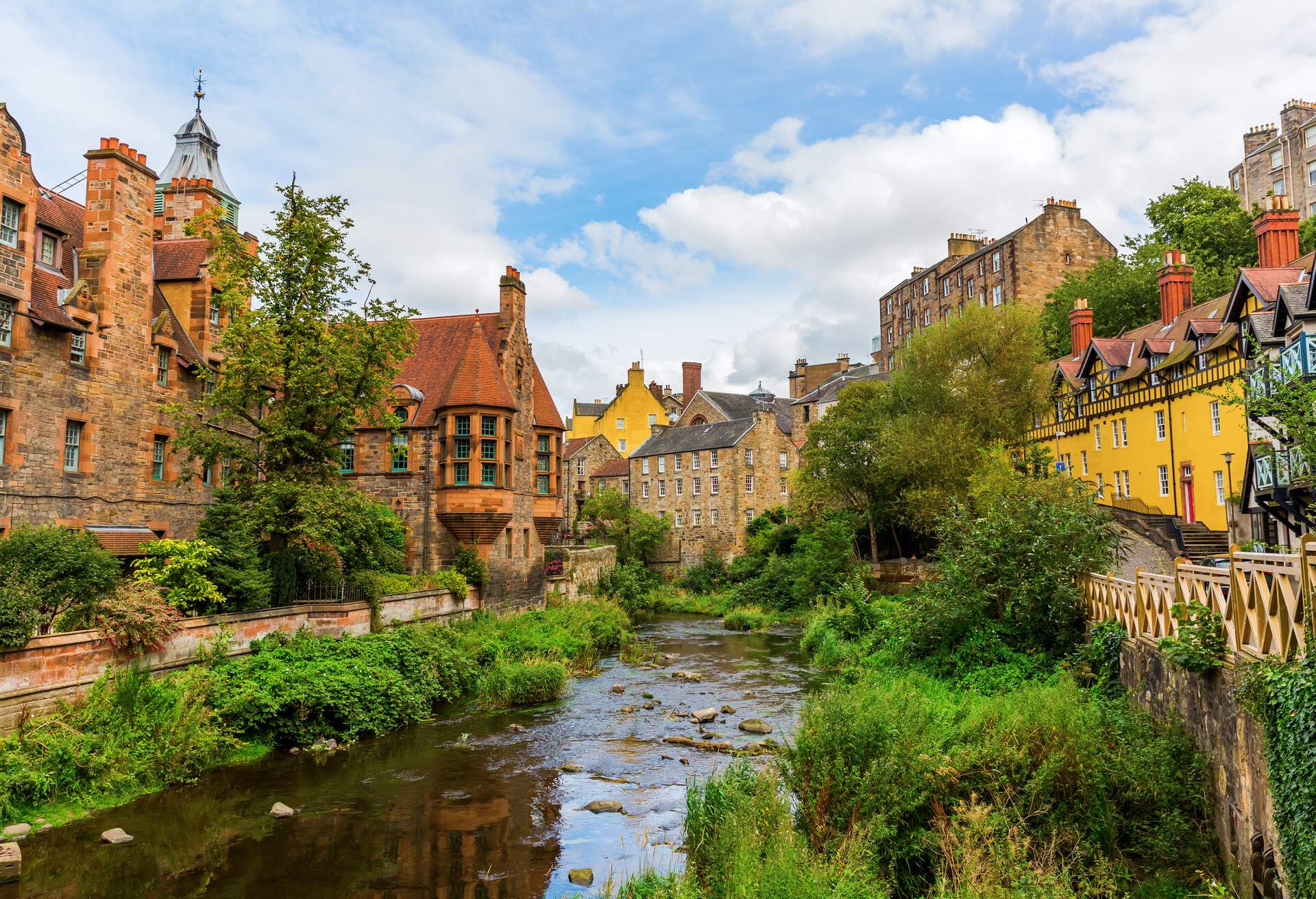 A beautiful green oasis by the Water of Leith, Dean Village looks and feels like it's the world away from the city centre of Edinburgh when it actuality it's only a 5-minute walk from Princes Street. An underrated tourist sight, the village is crammed with elegant 19th-century homes. It was previously where the milling of water took place, something you can see in the Well Court – an iconic building which used to house the water mill workers.
9. Wild West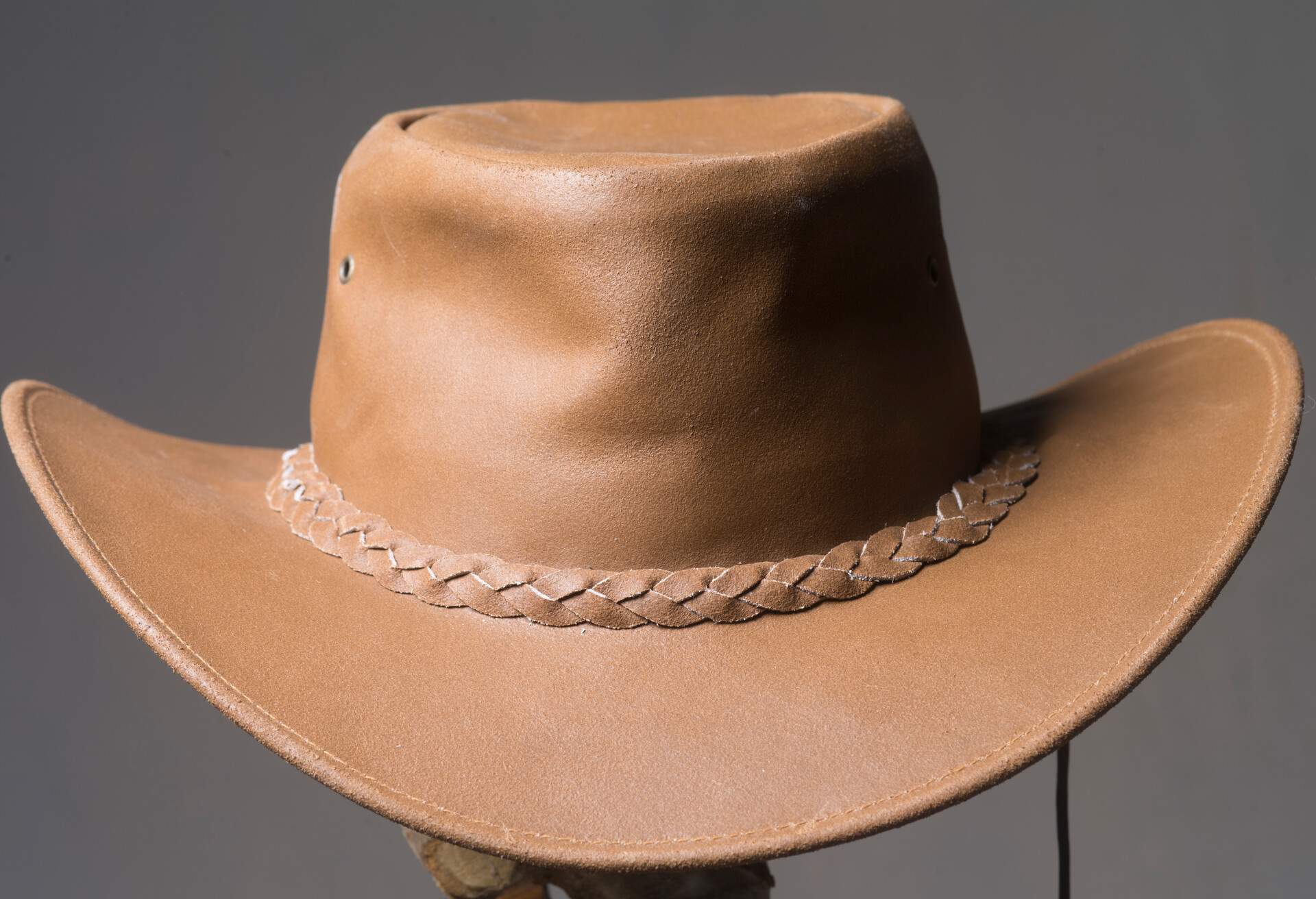 No, we're not pulling your leg, if you wander down a side street in Morningside you will find yourself transported to a Wild West street. Built originally to promote a furniture venture specialising in Southwestern style goods in the mid-90's (yes, really) it's a tad dilapidated today but a great photo opportunity and something not even locals know about.
10. National Museum of Scotland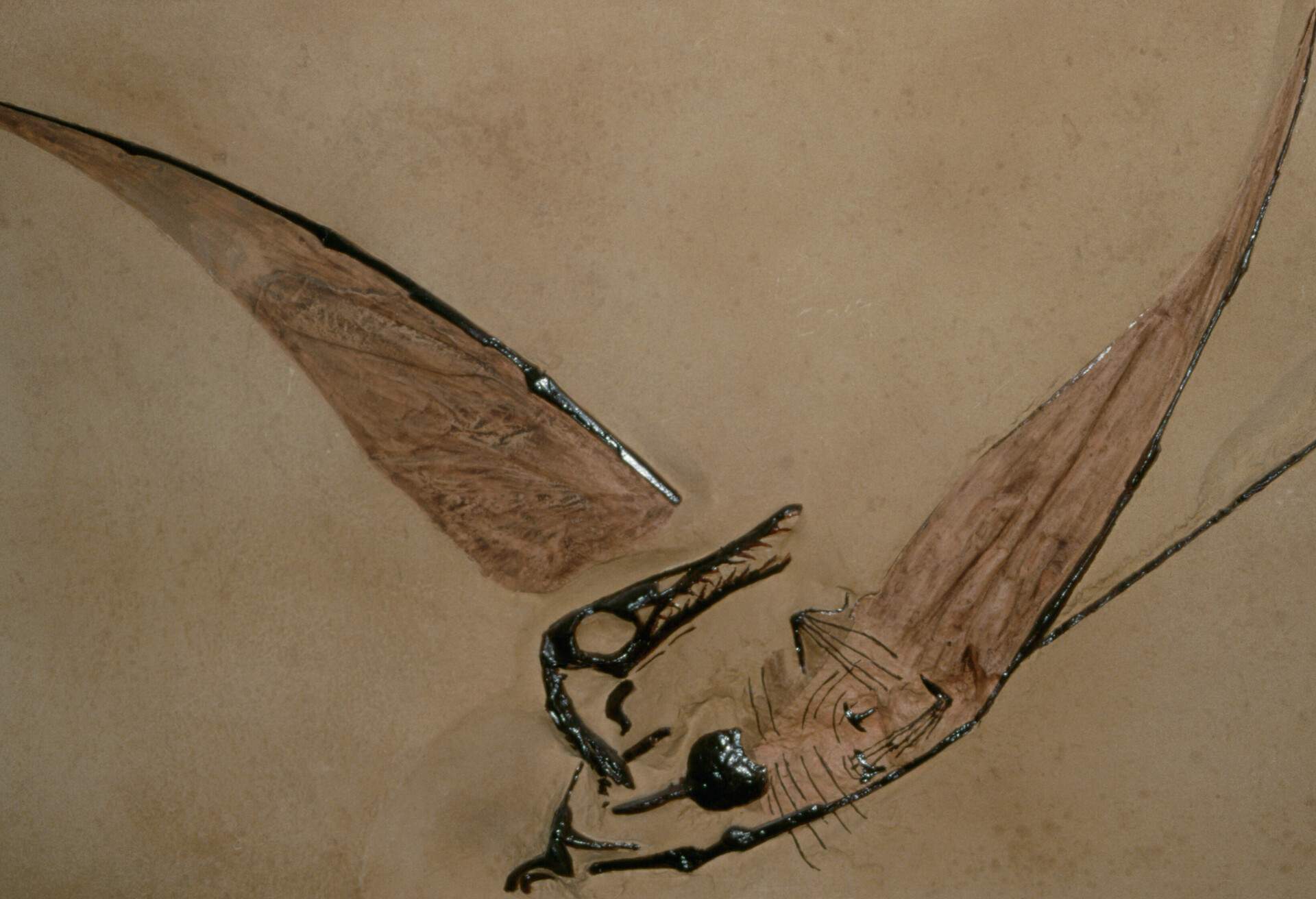 If you're interested in dinosaurs you'll love the new addition at the National Museum of Scotland – the most complete skeleton of a Middle Jurassic pterosaur from the UK that was found on the Isle of Skye in February.
Take the elevator to the 7th floor to enjoy a secret rooftop garden and an amazing view of the city.
Too many people visit Scotland without learning about the history of the country, so the National Museum of Scotland is well worth a visit.
Originally published 01 2020, updated 05 2022.