COVID-19 remains a concern across the country. Please check advisories and health and safety policies before travelling.
Learn more
You're going to love Kendal
A UNESCO World Heritage Site with 16 lakes, 6 National Nature Reserves, 100 sites of Special Scientific Interest, and over 150 peaks. The Lake District is rich in nature and awe-inspiring views.
Kendal is great for b&b's, glamping, and the outdoors.
UK travel restrictions
Covid cases numbers

| United Kingdom | |
| --- | --- |
| Active cases | 0 |
| Recovered cases | 0 |
Enjoy your drive
By car, the M6 will get you here from the Liverpool and Manchester areas. It also connects with the A74 from Edinburgh. If you're driving from the south, stop off the market town of Kendal.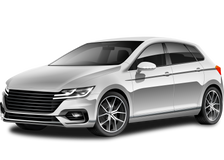 Intermediate
£21/day
Median car hire rate
Median car hire rate by month in 2020, compared to same month in 2019.
---
Staying in Kendal
This area contains nearly 400 small towns and villages where you can rest up in holiday cottages and B&B's between full days of country walks, water activities, and seasonal festivals.
Search hotels
Median hotel rate by month
Median hotel rate by month in 2020, compared to same month in 2019.
Hotel policies
As the situation with COVID-19 evolves and you consider staying in a hotel, we can help you stay informed. Check out what some of our hotel partners are doing to improve your stay by enacting new and improved health and safety policies to support travellers.
See hotel health and safety policies
---
Top long weekend road trips