COVID-19 remains a concern across the country. Please check advisories and health and safety policies before travelling.
Learn more
You're going to love Norwich
Relax, play, and splash in the water on the seemingly endless stretch of beaches along the 90 miles of Norfolk Coast. You can even bring your furry friends, as most beaches are dog-friendly!
Norwich is great for rockpooling, crabbing, and seaside resorts.
UK travel restrictions
Covid cases numbers

| United Kingdom | |
| --- | --- |
| Active cases | 0 |
| Recovered cases | 0 |
Enjoy your drive
Drive along the A149 coastal road to get the most out of this road trip. From London, take the M11 north to connect with the east end of the A149.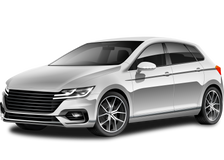 Intermediate
£16/day
Median car hire rate
Median car hire rate by month in 2020, compared to same month in 2019.
---
Staying in Norwich
The Norfolk Coast is famous for its sand dunes, cliffs and of course, beaches. Go rockpooling to discover the area's marine wildlife. Try your hand at crabbing at Blakeney or Cromer.
Search hotels
Median hotel rate by month
Median hotel rate by month in 2020, compared to same month in 2019.
Hotel policies
As the situation with COVID-19 evolves and you consider staying in a hotel, we can help you stay informed. Check out what some of our hotel partners are doing to improve your stay by enacting new and improved health and safety policies to support travellers.
See hotel health and safety policies
---
Top long weekend road trips