COVID-19 remains a concern across the country. Please check advisories and health and safety policies before travelling.
Learn more
Long weekend road trips: No. 6
Northern Ireland Coastal Circuit
You're going to love Londonderry
From Belfast to Derry, this epic road trip will take you through some of the most incredible sites the country has to offer. Urban experiences, nature, history, and sandy beaches await you.
Londonderry is great for castles, nature, and cities.
View Londonderry guide
UK travel restrictions
Covid cases numbers

| United Kingdom | |
| --- | --- |
| Active cases | 0 |
| Recovered cases | 0 |
Enjoy your drive
You can fly into Belfast from London and other major UK cities and rent a car from there. If you're driving from the mainland, you'll need to catch a ferry from Cairnryan Port.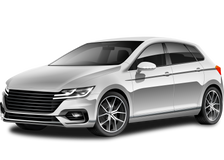 Intermediate
£24/day
Median car hire rate
Median car hire rate by month in 2020, compared to same month in 2019.
---
Staying in Londonderry
The Giant's Causeway is a must-see. It's Northern Ireland's only World Heritage Site and a place of legends with its polygon stones. Don't miss Ireland's oldest working distillery, Bushmills.
Search hotels
Median hotel rate by month
Median hotel rate by month in 2020, compared to same month in 2019.
Hotel policies
As the situation with COVID-19 evolves and you consider staying in a hotel, we can help you stay informed. Check out what some of our hotel partners are doing to improve your stay by enacting new and improved health and safety policies to support travellers.
See hotel health and safety policies
---
Top long weekend road trips