Paws a while: Dog-friendly travel destinations
Your dog is part of the family, so why not take it along on your next family holiday? It'll make sure you actively explore your surroundings and can be a great conversation starter. Thanks to the fast-growing pet travel industry there's no shortage of dog-friendly accommodation.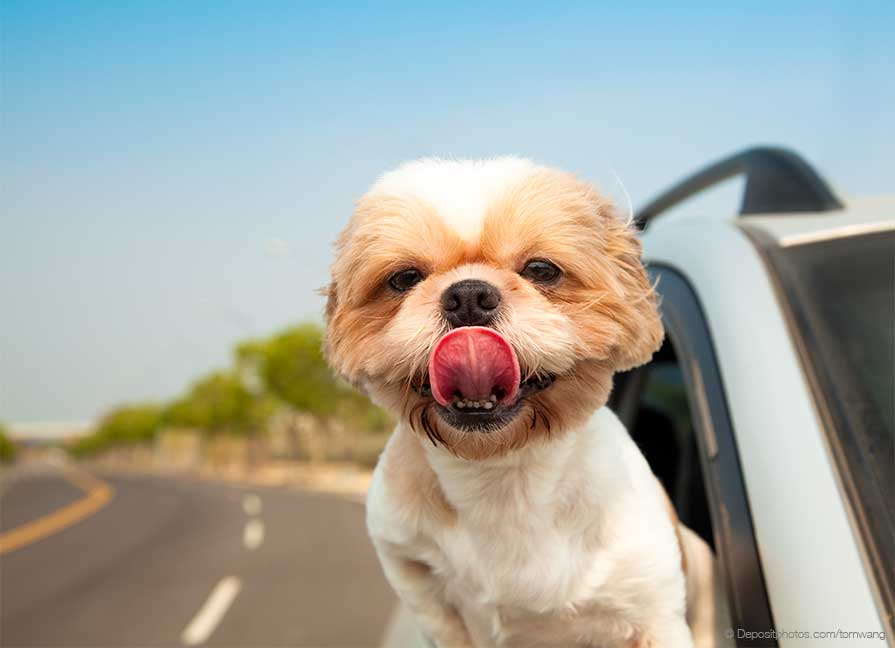 You could opt to give your dog a vacation of its own. From the basic to the over-the-top, there's lodging to suit every particular pet palate. The Paw Seasons (yes, they went there) and Firstto.com offer an unforgettable dream holiday for your dog, lavish enough to make you chew up your own shoe in envy. But reiki sessions, long walks on the beach, a luxury wardrobe and a personal chef don't come cheap, at £47,000. And let's be honest, Fido will forget all about it as soon as he's back home chowing down on last night's leftovers.
Fortunately there are options for the more modest among us, that encourage you to bring your dog along for the ride. To help you choose your next pet-inclusive holiday, we scanned KAYAK providers and came up with a list of the top 10 pet-friendly travel destinations*. Next time you search for hotels on KAYAK, try our "Pet friendly" filter to find a hotel your pet will love.
Top 10 pet-friendly travel destinations in the UK
1. Birmingham
2. Aberdeen
3. Inverness
4. Bristol
5. Leeds
6. Newcastle
7. Glasgow
8. Nottingham
9. Southampton
10. Cardiff
So you like the sound of the Paw Seasons but want something a little closer to home, or a touch more economical while retaining the pampered pooch vibe? The UK has no shortage of luxury independent stays for your furry friend. Spoil your dog with an Executive Suite and hydrotherapy session at The Canine Country Club in Devon. The Essex Pooch Palace gives your pet the chance to relax and unwind in a well-appointed room and dog spa. Let's not forget the felines among us. Suites at The Ings Luxury Cat Hotel in Dewsbury come resplendent with four-poster beds.
Thanks to pet-friendly travel policies, it's relatively easy to take your dog further abroad. Travel from the UK across the Channel to mainland Europe is made simpler by the PETs (Pet Travel Scheme). The scheme allows animals to travel in and out of the UK if they have the requisite paperwork, including a pet passport. So why not take your pet on an adventure to one of these popular pet-friendly destinations…
Top 10 pet-friendly travel destinations worldwide
1. Switzerland
2. Germany
3. Czech Republic
4. Austria
5. France
6. Poland
7. Italy
8. Sweden
9. Canada
10. Morocco
What are your favourite pet-friendly destinations? Share your tips with other travellers.With a growing number of airlines offering pet frequent flier programmes, we say you'd be barking mad not to try it out.
*Our list of the top ten dog-friendly destinations worldwide is based on countries with at least 1000 hotels listed on KAYAK. The countries are shown in descending order according to the number of hotels that accept pets in that country.
(Preview photo cred: iStock.com/arekmalang)