"Of all God's creatures, there is only one that cannot be made the slave of the lash. That one is the cat. If man could be crossed with the cat, it would improve man, but would deteriorate the cat." Mark Twain
We love travelling almost as much as we love cats and with the August the 8th being International Cat Day, we got thinking. Where are the best places in the world for cat lovers to visit?
Houtong, Taiwan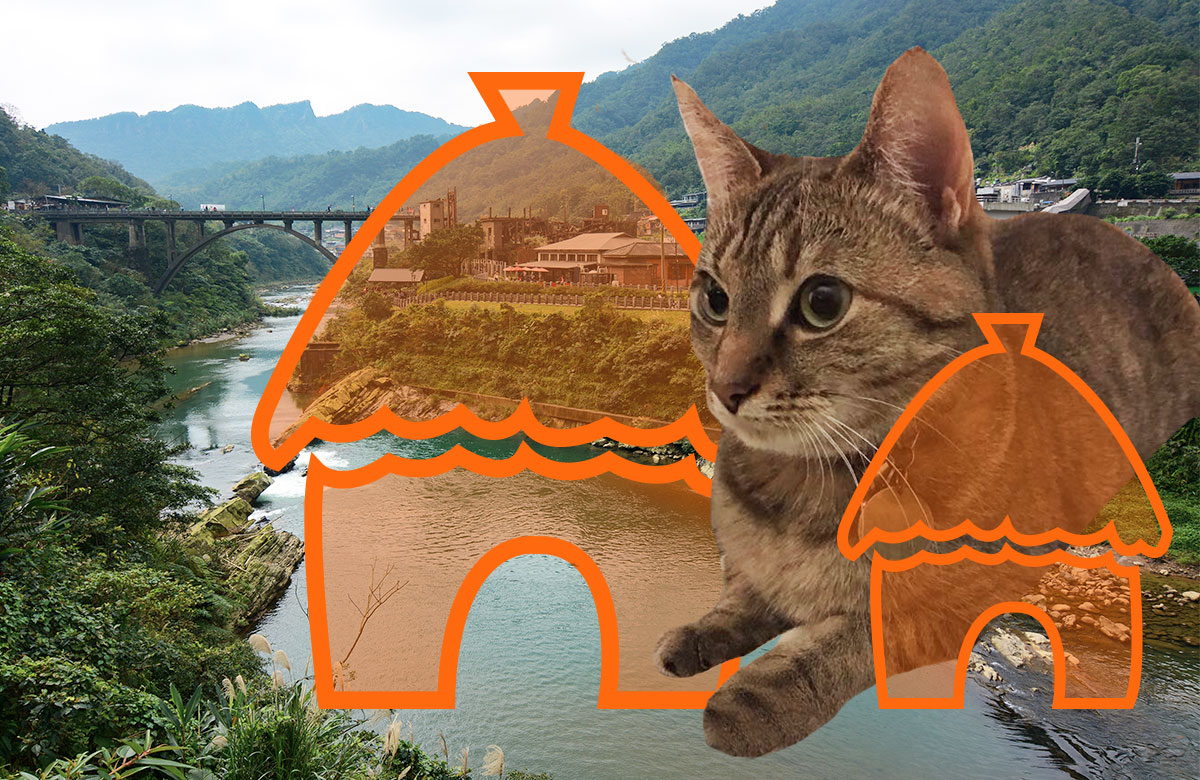 It's a familiar story. A mining town is rich and prosperous until the decline of the industry pushes the town into poverty and decay. Most people leave looking for opportunities elsewhere, and the few remaining inhabitants live in what is essentially a ghost town. But here is where this story takes a twist. In 2008 a local cat lover organised a team of village volunteers to start caring for all the cats that had been abandoned as people had left the village. Posting pictures of the local cat population touched the hearts of other Taiwanese cat lovers who started to come and visit the cats and now the village is once again thriving due to the booming cat based tourist trade. Stop by, have a cat shaped pineapple cake, buy some local cat-inspired crafts and, most importantly, share some love with the village's hundreds of four-legged locals.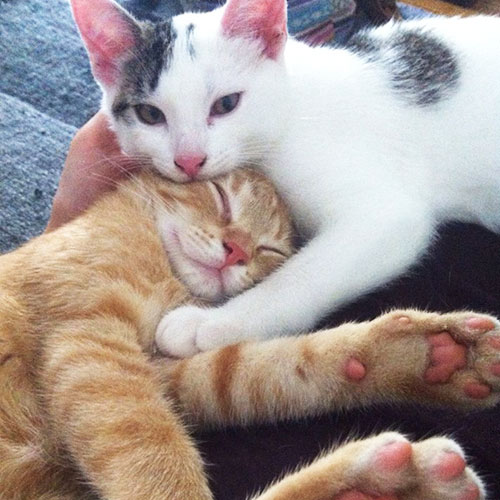 Lady Dinah's Cat Emporium, London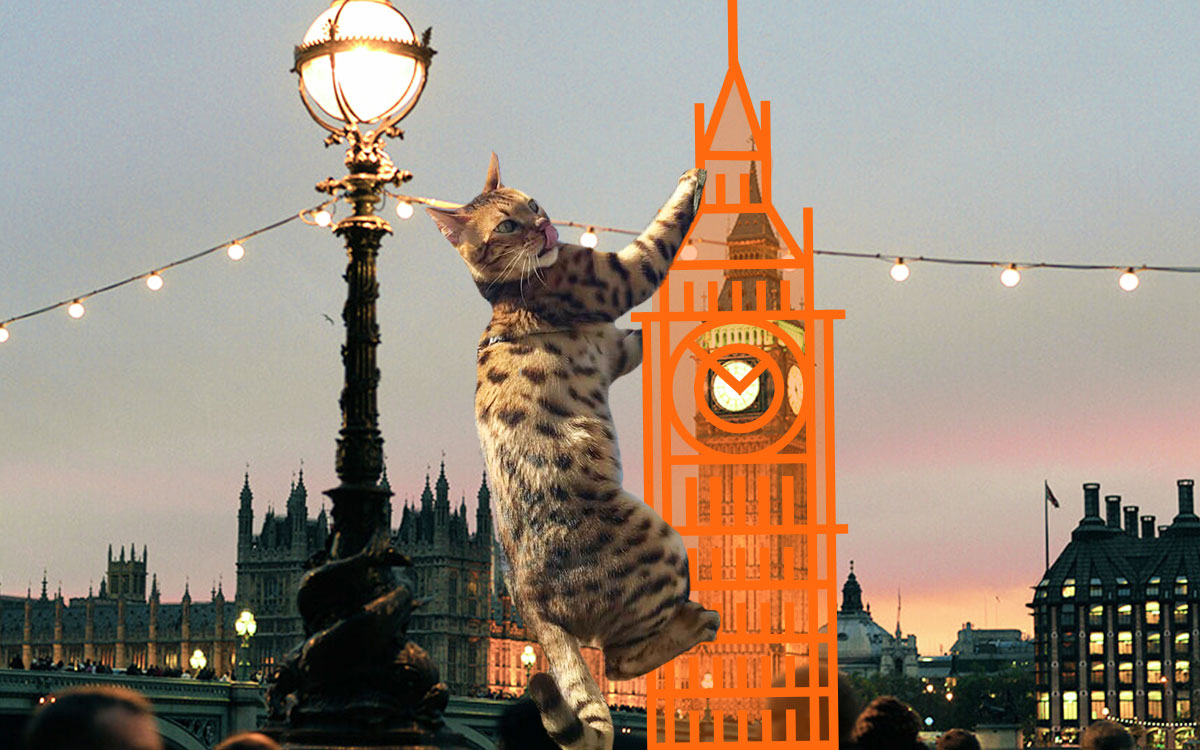 It was the cat's ratting abilities that brought Dick Whittington the fame and fortune he was seeking in old London town. These days, if you're in the capital and feel like your life would be improved by some cat comfort then head to Lady Dinah's Cat Emporium. The longest-running cat cafe in the UK, Lady Dinah's offer fantastic savoury treats which are only beaten in tastiness by the cakes which, in turn, are only beaten by the high tea experience. Of course, as delectable as Dinah's delicacies are it's the live-in guests that you are really there for. If you'd like to get acquainted with the cat side of the Emporium, you can follow them all on Instagram.
Tip: Lady Dinah's Cat Emporium can only seat 30 people at a time so booking a place is highly recommended.
The Hermitage, St Petersburg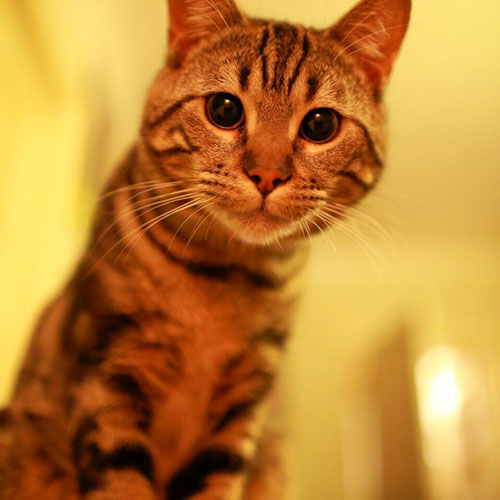 The Hermitage is St. Petersburg, Russia, is the oldest and largest in the world. Founded by Catherine the Great in 1754, the imposing complex houses over three million artefacts and art works, ranging from Egyptian antiquities to 20th-century art, in six different buildings. But who protects these rare valuables from the threat of rodents? Why, the 70+ cats share the Hermitage with mummies, prehistoric findings and Renaissance, Baroque, Neoclassical and modern masterpieces, of course. Having been employed as rat catchers since the museum's inception, these days the museum adopts cats in need of a home and while a spot of mousing undoubtedly still goes on you are more likely to meet the many residents lounging around the embankment and square.
Hemingway's Cats, Florida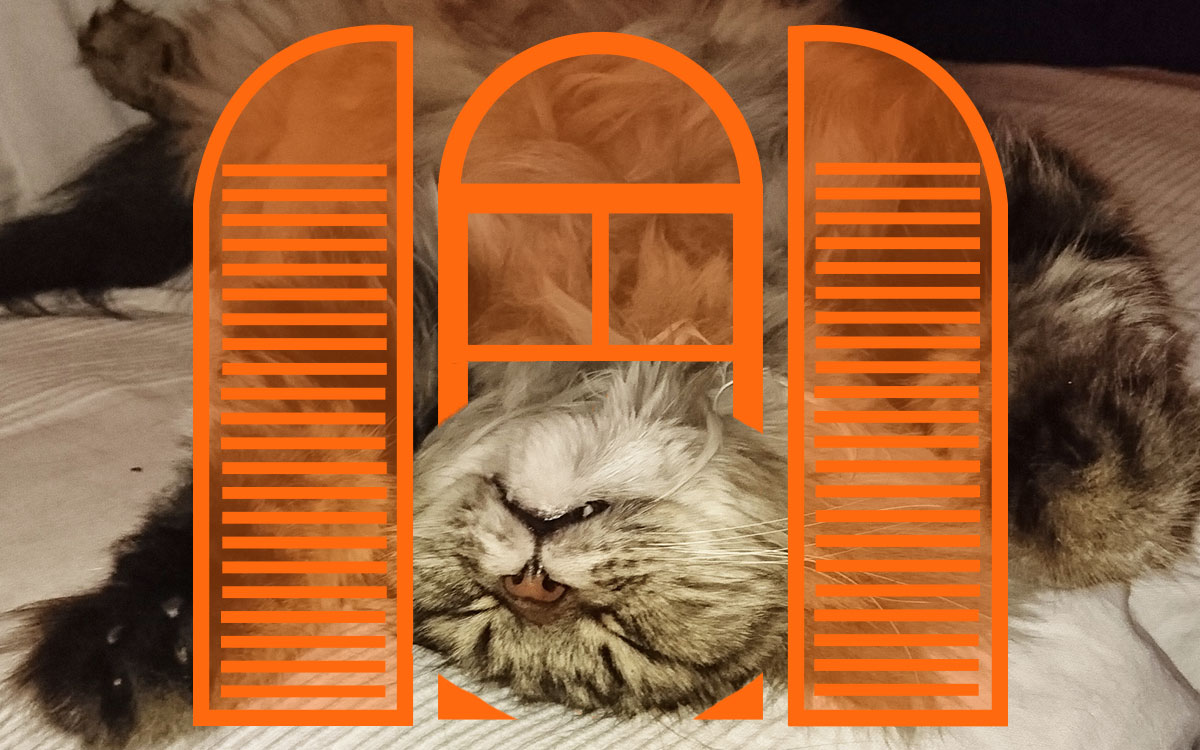 "A cat has absolute emotional honesty: human beings, for one reason or another, may hide their feelings, but a cat does not." So said Ernest Hemingway, Nobel Prize winner and one of the greatest American 20th-century novelists, known for works like 'A Farewell to Arms' and 'For Whom the Bell Tolls', and for his love of cats. The Ernest Hemingway Home and Museum is first and foremost a museum commemorating the literary giant based out of the house he lived and wrote in in Key West, Florida, but it also serves as a home to 40-50 polydactyl (six-toed) cats. Ernest Hemingway, the feline fanatic, was gifted a white six-toed cat by a ship's captain during his adventures, and it's believed many of the house's current residents are direct descendants from her and can be expected to be lounging all throughout the property when you visit.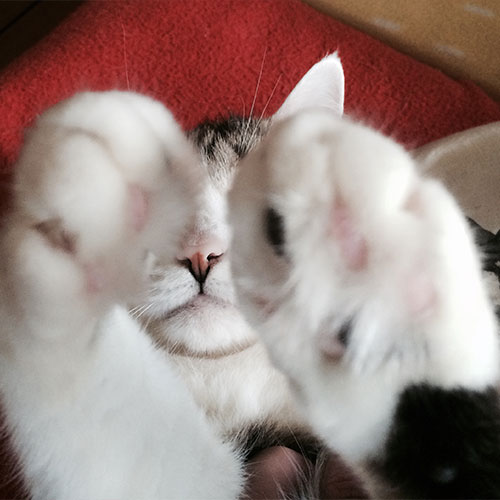 Largo di Torre Argentina, Rome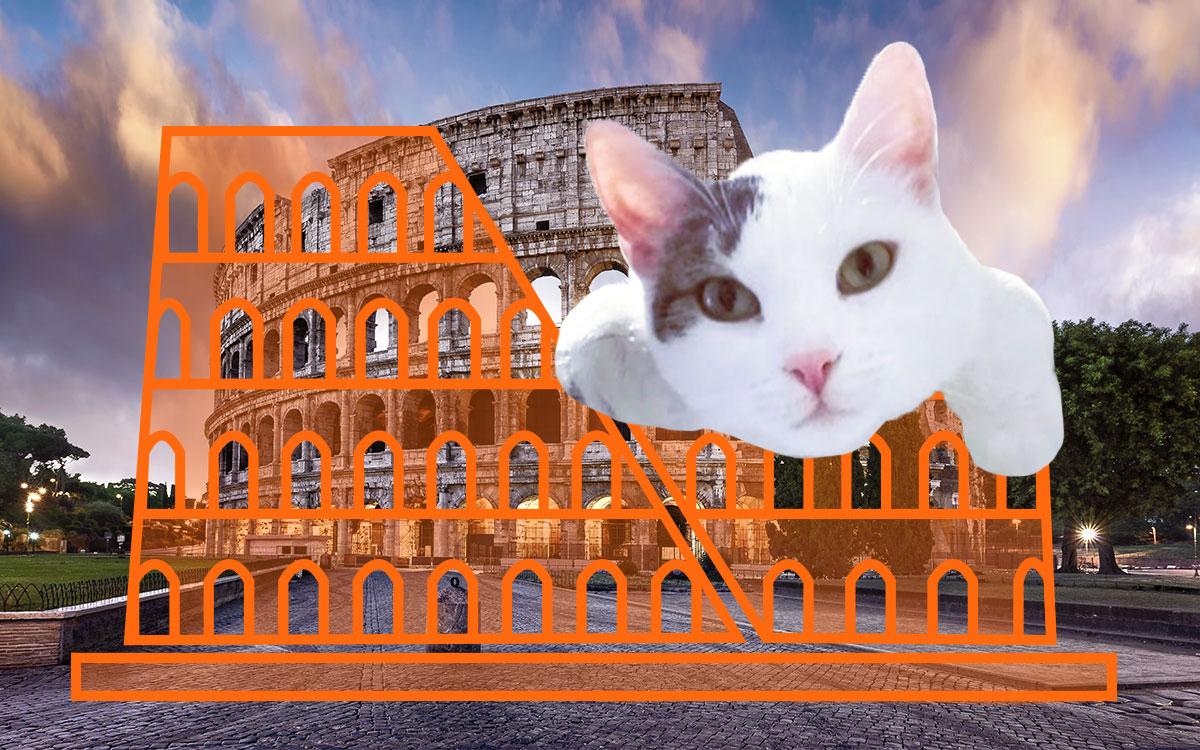 Rome! One of the world's most fascinating and beautiful cities and one of the biggest tourist destinations where history litters the streets. The Colosseum, The Trevi Fountain, The Roman Forum, Castel Sant'Angelo, The Pantheon and Largo di Torre Argentina. Wait…what? Ok, Largo di Torre Argentina isn't as famous as some of Rome's other sights but the four Roman Republican temples and the remains of Pompey's Theatre where Caesar was murdered, that make up the square are equally fascinating; not least for Largo's residents. Rome's feral cats moved into the ruins post excavation and Rome's cat nerds started feeding them making the location a permanent home. You can spend the whole day watching the community lounging, playing and fighting amongst the ruins without noticing the time slipping away. Underneath the square is the Torre Argentina Roman Cat Sanctuary which takes care of the strays. While many were born on the streets, many were abandoned or came from abusive homes and many of the cats you will meet at the shelter are blind or have permanent injuries. Despite the abuse these cats need cuddles and spending some time with these lovelies, giving them some affection is a win-win situation. There are many ways you can help but every minute hanging out in the amazing ruins giving some love counts.
Kattenstoet, Ypres, Belgium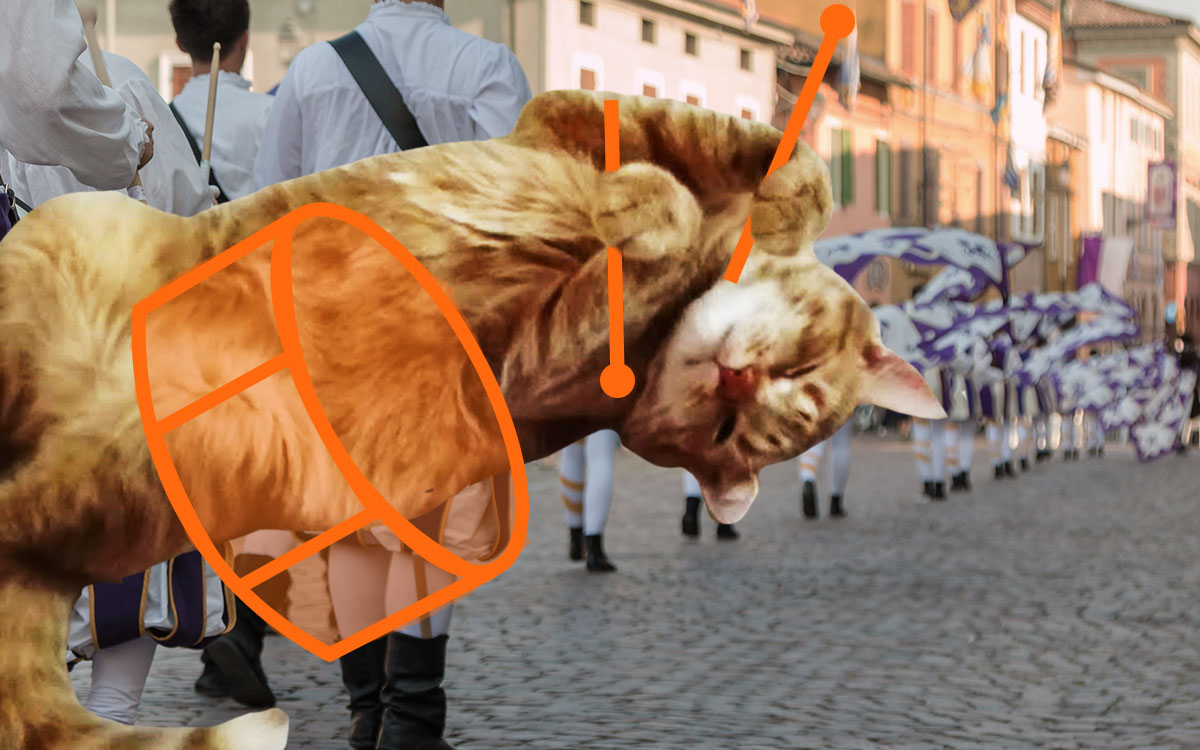 We're sure you've always wanted to take a trip to Ypres in Belgium but just weren't sure when the best time to visit is. In 2018, that would be the weekend of May the 18th. Why? For the Kattenstoet, of course! Although tarred with a dark history, these days, the city's annual cat parade that turns the city streets into a giant catwalk, has floats, costumes, music and dance troupes, and feline related activities galore; all celebrating our furry friends.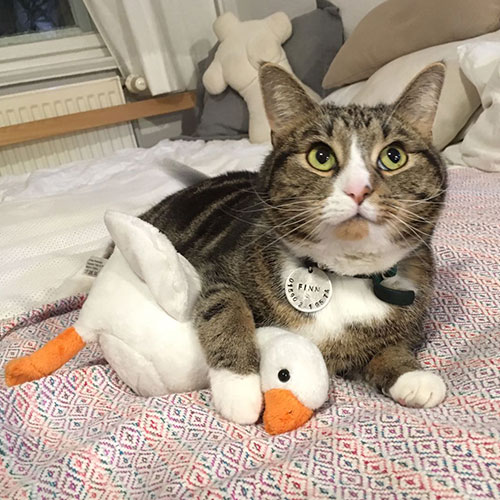 Kattenkabinet & The Cat Boat, Amsterdam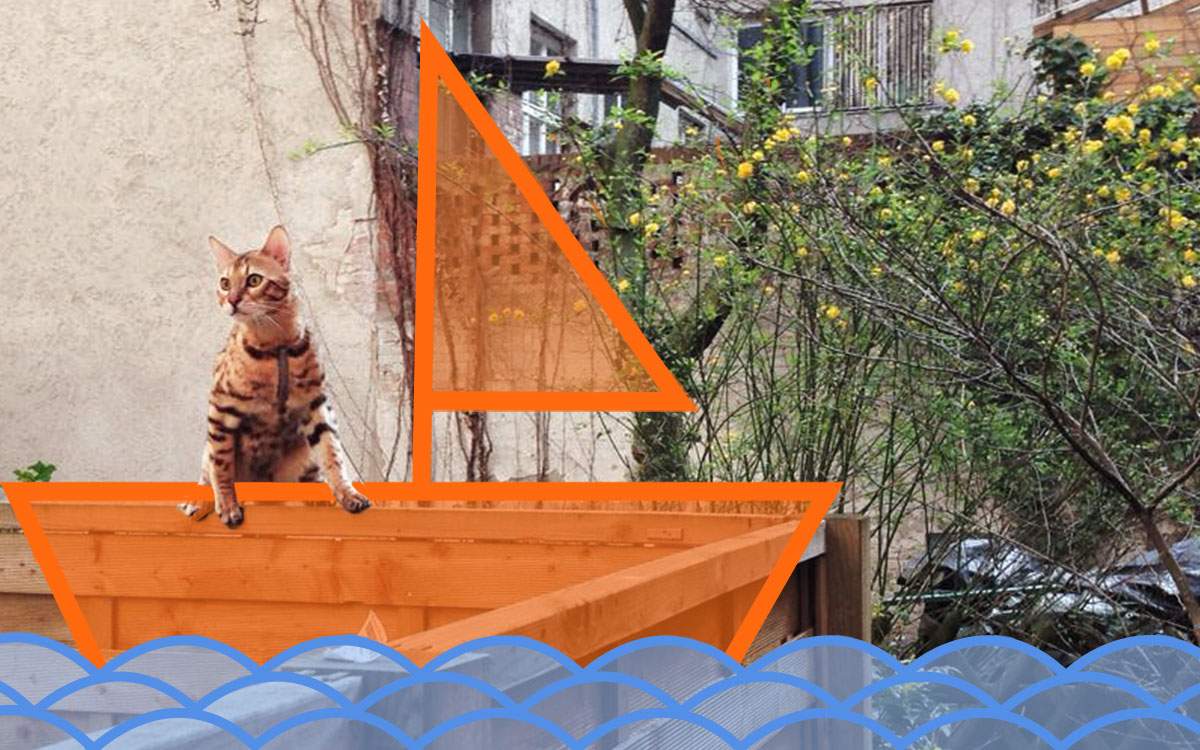 The Kattenkabinet is an art museum showcasing works from throughout history, all of which depict cats. From Picasso to Rembrandt, from portraits to advertisements, 1000s of visual representations of our furry friends are arrayed across every available wall space in a gorgeous setting. Oh, and there are live cats wandering around the gallery, naturally.
Another Amsterdam spot that cat fans should head to is De Poezen Boot (The Cat Boat). While cats don't traditionally like water this converted houseboat has been a sanctuary for many rescue cats over the years. While you can spend the day watching the cats roam free in their somewhat unusual environment, most of them are cats who aren't wholly comfortable with humans so you can send them love from the sidelines but can't meet them in person. However, you can give these feline pirates a bit of support in many other ways.
The Supreme Show, Birmingham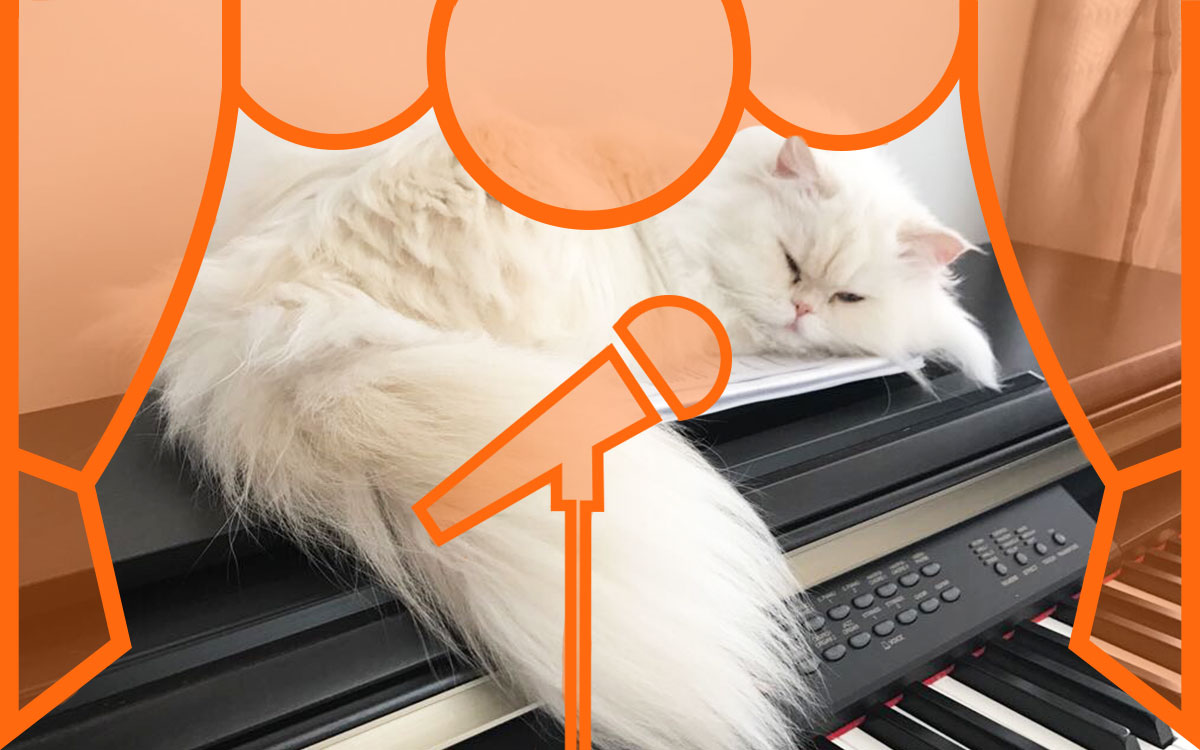 Are you a cat lover with no plans for the end of October? With the city being touted as an exciting up-and-coming destination which a top foodie scene, a boom in quality cultural activities, a beautiful centre and a fantastic sports, music and nightlife scene, what more could you want? Cats? This October the 28th is the annual GFFC Supreme Cat Show. As with every year, the cream of Britain's cats come here to compete for the coveted Supreme Cat title. With over 1000 cats competing, you'll be sure to find a few to root for. Elitist? Not at all! While pedigree cats compete away, household cats of every mix are represented and even the newest breeds are there to meet. Naturally, every treat, toy and gadget your moggie at home could ever want can be found here, and if you miss your own sweet Grimalkin, there is a hands-(stroke)-on 'Meet the Cats' area or maybe you just want to register your own for next year's competition.
The Cat Museum, Singapore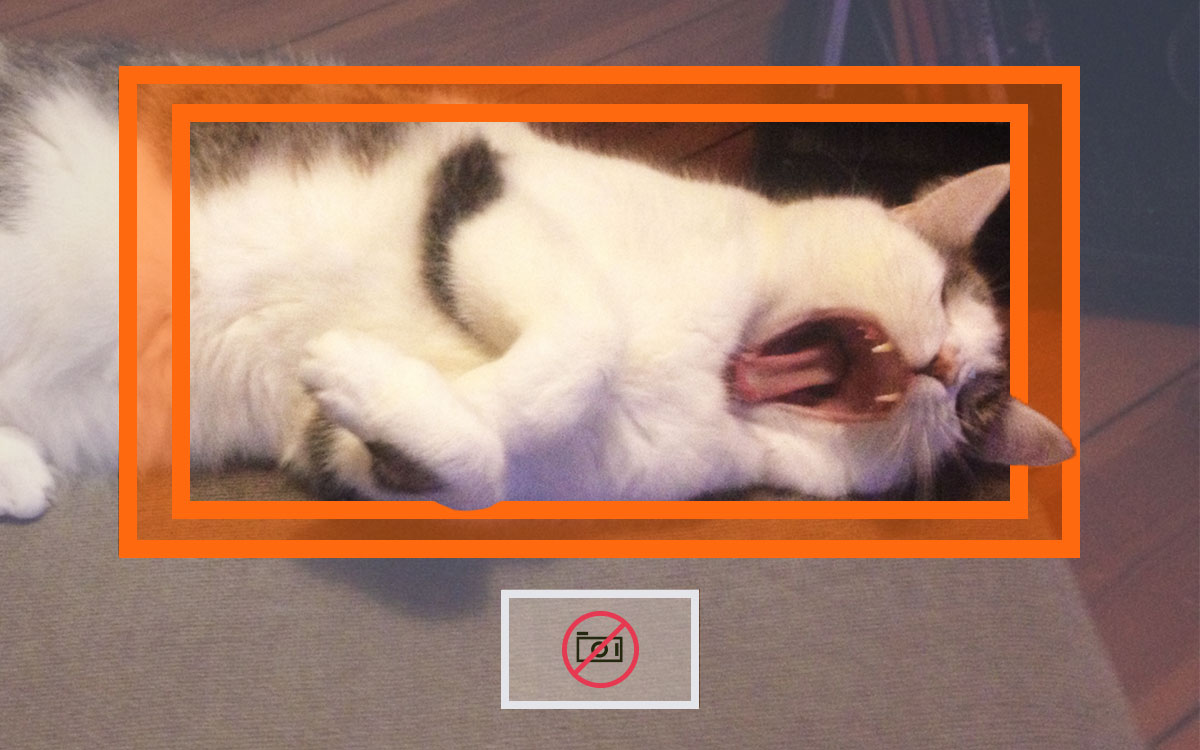 The name Singapore translates as Lion City, the biggest cat of them all. It's no great surprise, therefore, to discover a museum devoted entirely to cats nestled in a Singaporean side street. The museum itself has a large collection of cat-themed arts and crafts on show, and also offers Kiddie Cat Camps, but it's the live, breathing exhibition pieces A.K.A. the cats that are the real highlight. Oh, and the Lion City Kitties are also available for adoption, and you'll want to adopt them all……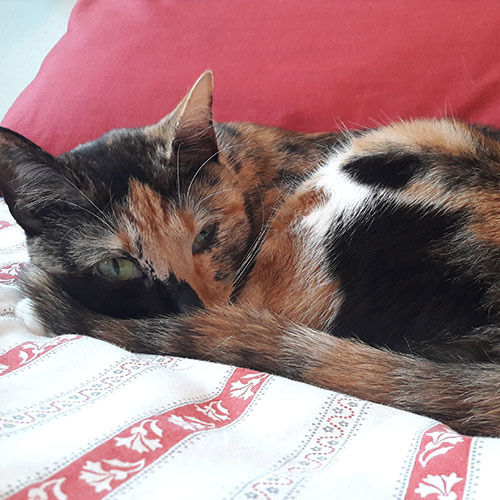 Pee Pees Cat Cafe, Berlin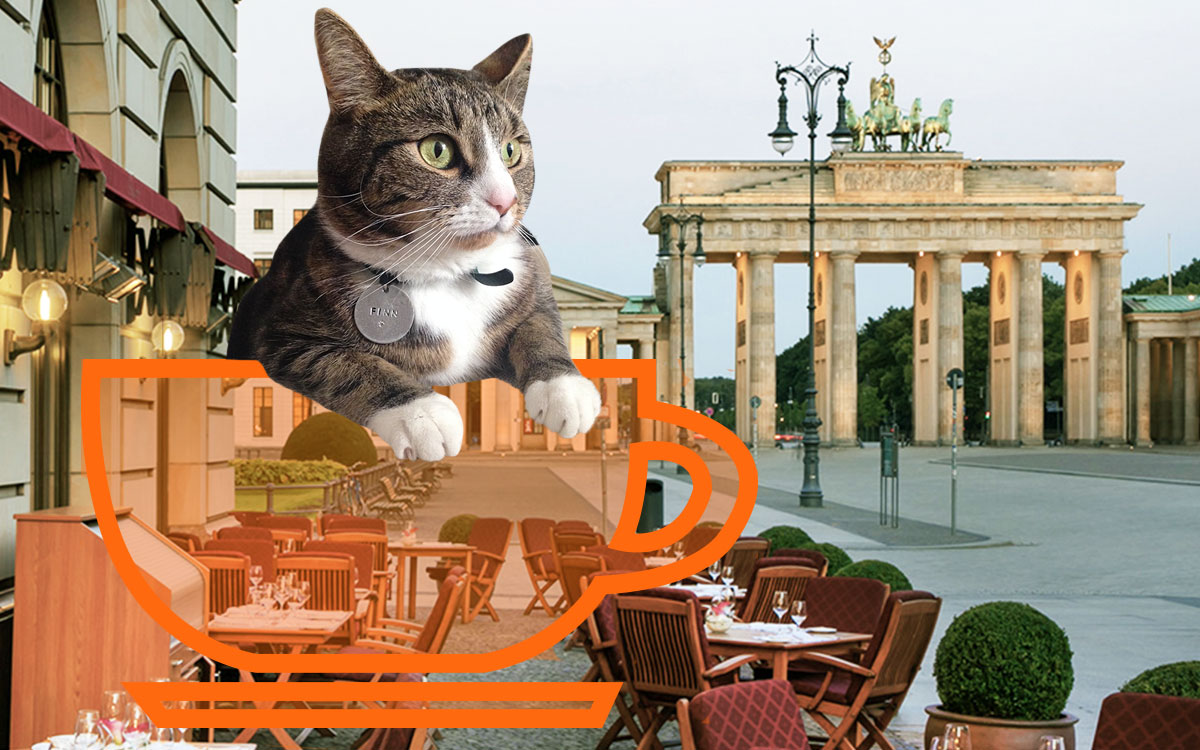 Berlin is an incredibly dense city. The amount of history this city has been at the centre of in just the last century is as much as many cities see in a millennium. While traipsing around the city is stimulating, exciting and exhilarating sometimes you just need a break, some time to process, a chance to just chill out for a while. Where better than Pee Pees Cat Cafe? Berlin's first cat café can be found in a quiet corner of Neukölln and offers quality beverages both hot and cold as well some fantastic cakes and of course, you'll be joined by the two hosts, Pelle and Caruso, two European shorthairs who love a cuddle.
Almost everywhere, Japan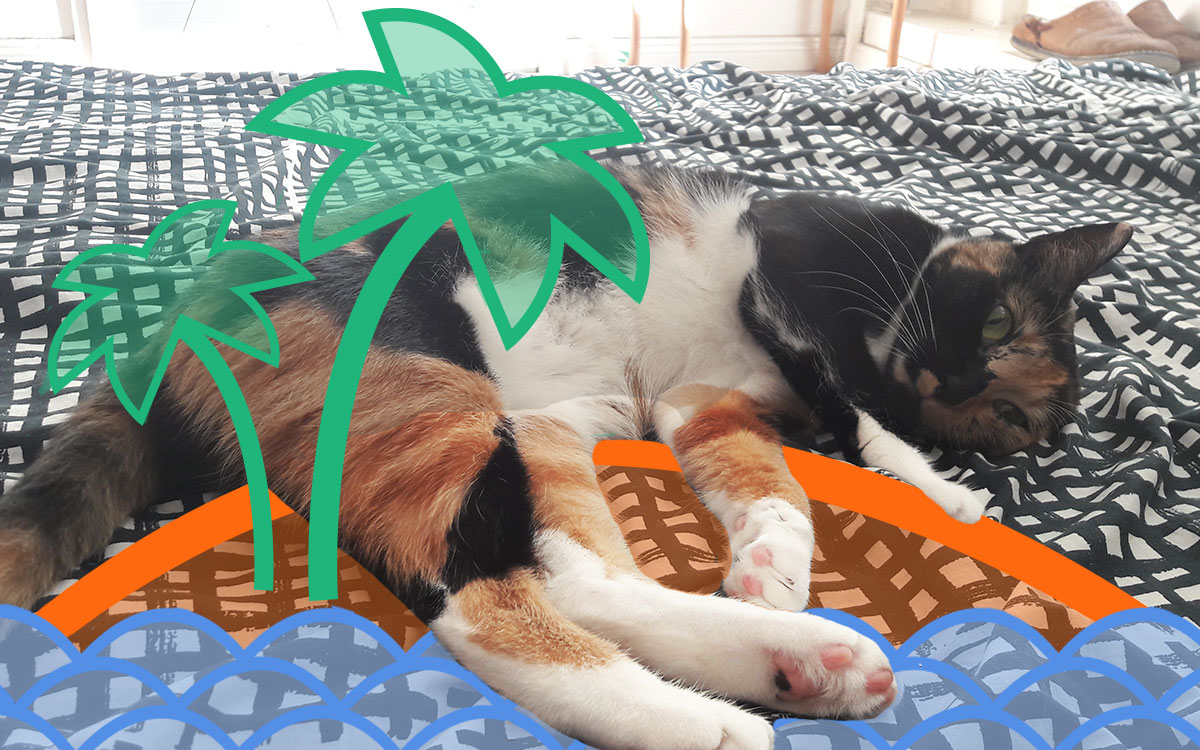 Cat islands. Yip, islands where the majority of the population is feline. And while Aoshima Island is the most famous, after photos of the island when viral a few years back, but there are at least eleven other Japanese islands that are considered cat islands (and a few rabbit islands if you need a change of pace). Most cat islands are very sparsely populated and don't offer much if any accommodation. If you fancy a 24/7 Japanese cat experience, take a day trip out to an island and then head to one of Japan's many cat cafés.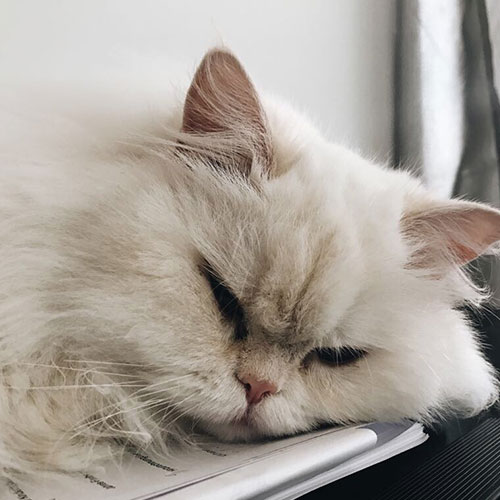 If you choose to stay in Tokyo you don't have to worry about running out of cat-based choices. If you want to while away the days in Tokyo's cat cafes your choices of cafés to visit run into the double figures. Next, off to the Hello Kitty Museum! Ok, ok. We know this famous figure was recently revealed to be a dog, but for anyone that grew up in the 80s, 90s or early 2000s, she will always be a cat. The museum is an incredible sensory overload of everything Kitty. Finally, if you need some quiet meditation, head to a cat themed temple like the Gotokuji Temple with its lucky cat statues taking up every surface, or the much quieter Imado Shrine.
This article stars Harry, Eartha, Luna, Theo, Adela, Neko, Finn, Milu and Lilly. All cats featured are the rulers of various KAYAK staffers.
Note: These rates are based on search queries made on KAYAK.co.uk on August 8th, 2017. The prices are quoted in GBP. Flight prices are based on results for a return economy flight search. Hotel prices are for double occupancy and include taxes and fees. Prices are subject to change, may vary, or no longer be available.