Driving a hire car across national borders is typically possible depending on your hire car policy. Do make sure that you check prior to travelling what you can and can't do though, as some companies may have different rules.
Crossing borders with a hire car in Europe
The key to crossing borders in Europe with a car hire is the cross-border fee, which covers extra taxes, insurance, and other expenses. They will also fill out a VE103 form for you. These fees can range from €10 to more than €90 depending on the car and the countries involved, so be sure to let your hire company know in advance and review the terms and conditions before you proceed. If you cross any borders without having paid the fee, the car hire insurance won't be valid, so you would be responsible for any damages, should they occur, and may owe extra taxes and other fees upon returning the car.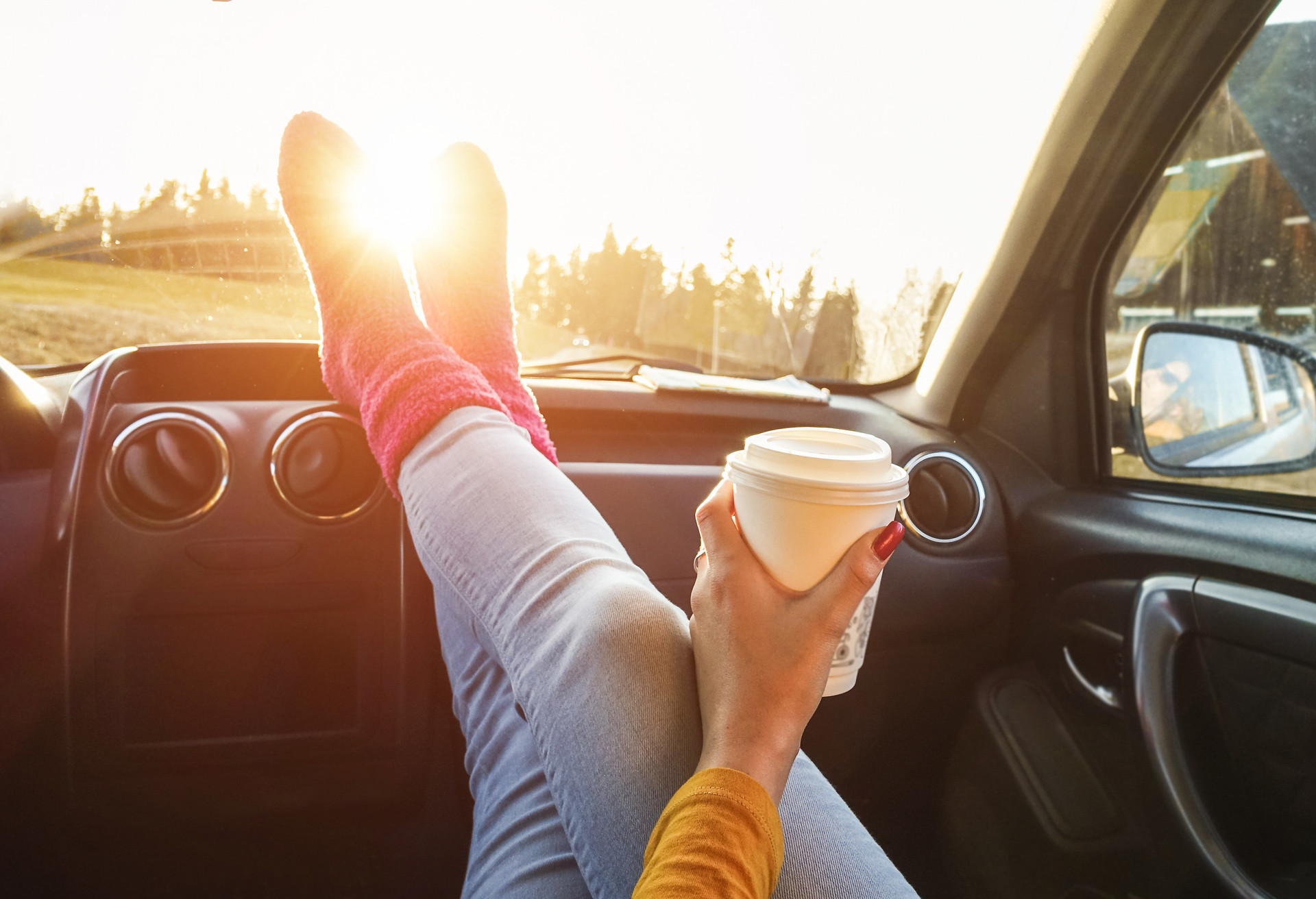 If you are travelling to a non-EU country, you must ensure you are aware of any extra rules and regulations that need to be adhered to prior to setting off. For example, your insurance policy in place for travel within the European Union** will not allow you to travel in a non-EU country unless you have an IDP, or International Driving Permit, which you can get from your local Post Office, a GB sticker on the hire car as well as a Green Card to prove you're insured. Alongside these documents, you must make sure that you take your valid UK/EU passport with you when crossing any non-EU border and take care of visa applications etc. prior to travelling. If you don't have any of the above to hand when asked, you may be refused entry into the country and turned away at the border.
**Bear in mind that the rules and regulations pertinent to travel from the UK to mainland Europe will change after the United Kingdom has left the European Union on 31 December 2020. Be sure to inquire with your hire company prior to travel if you need any more information or check the gov.uk website.
Which car hire companies allow cross border travel?
If you want to travel with a hire car from the UK to mainland Europe, you must inform the hire company in advance. There are some companies that allow you to drive outside of the UK, however, you must be sure to ask about company-specific restrictions before you depart. Below we have provided a list of car hire companies operating in the UK that do allow cross-border travel as well as some that do not.
| Car Hire Company | Cross-border travel (Yes/No) |
| --- | --- |
| Alamo | No |
| Avis | Yes |
| Budget | Yes |
| Enterprise | No |
| Europcar | Yes |
| Greenmotion | Yes |
| Hertz | Yes |
| Sixt | Yes* |
| Thrifty | Yes |
*Zone-dependent, please check with provider
This list is non-exhaustive and you must also ensure that you enquire with your respective car hire company prior to travel about any new rules and regulations that are currently or due to be put in place over the coming months. Please also note that the list above is for reference only and does not go into detail regarding specific company-specific hiring stipulations.
Can you cross a border for free?
In Europe, it is unlikely that you will find a hire company that will allow you to take your hire car to another country for free. This is because insurance policies and legal requirements vary from country to country and, if you leave the country within which your insurance is valid and enter one where you are required to have a different policy all together, the car hire company is taking a risk by allowing you to travel there. As you will see above, the fees do vary, they can be quite expensive and it is, therefore, worth checking in advance as to what you can expect to pay.
If you are hiring a car in the US, however, and are looking to cross the border to Canada, you are not usually required to pay a surcharge. Just be sure to take a valid passport and the insurance documentation given to you upon hiring your car in the US when crossing the border.
Can I hire a car to drive across Europe?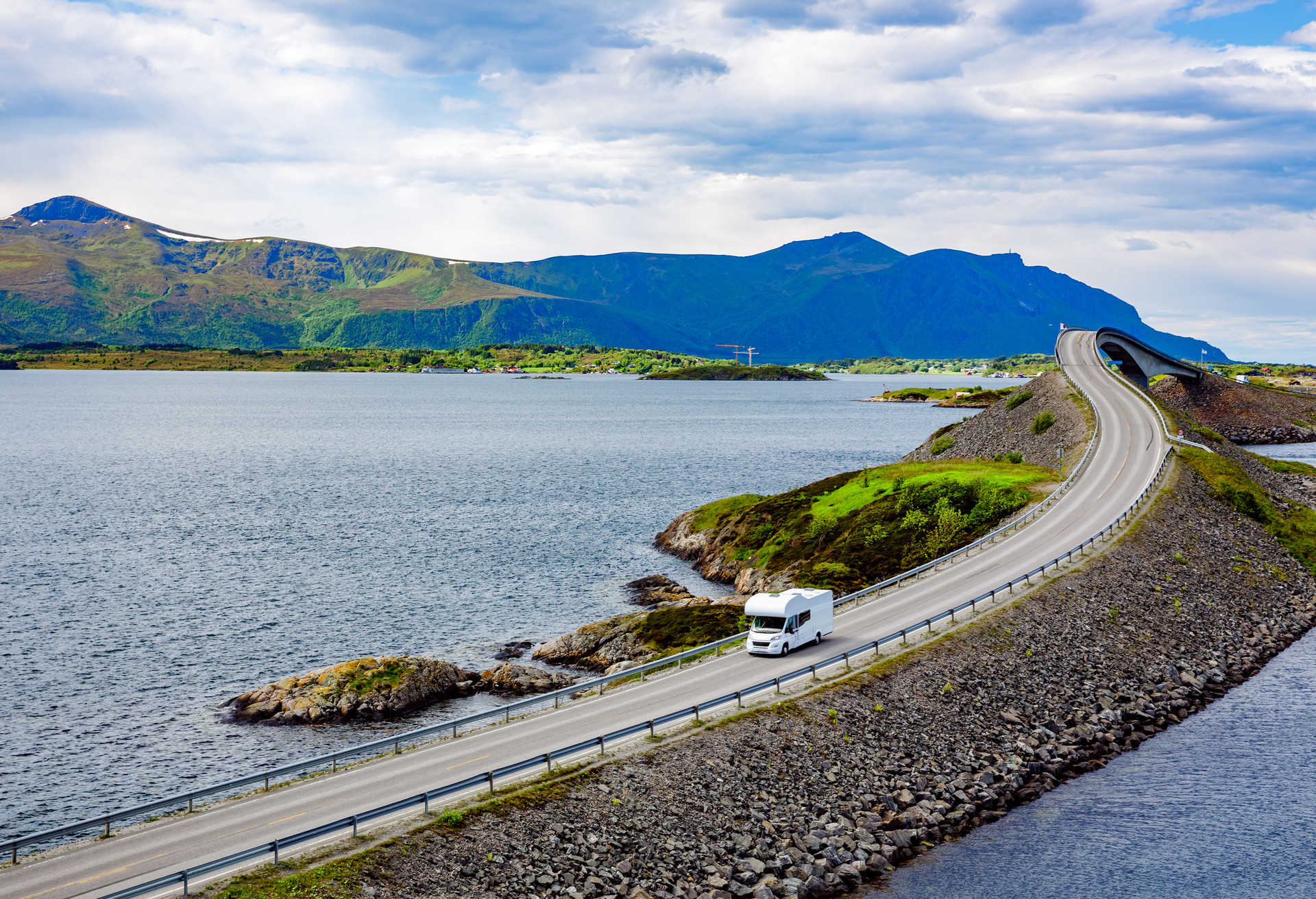 Yes, you can. This will, however, depend on the countries you want to travel in and through as well as the car hiring company and the respective stipulations that are normally outlined within your hiring contract. If your car is registered to a UK/EU-based hire company, travelling to and from EU countries is very simple once formalities have been taken care of (i.e. cross border surcharges etc.). Just make sure you check with your hiring company in advance whether there are any other rules you need to adhere to (i.e. winterisation of vehicles with winter tyres in Germany and Austria) when travelling to specific regions. You must also be sure to remain within EU borders if you are driving on an EU policy, as insurance here will not cover you for any damages sustained to yourself or your hire car outside of the European Union. There are also other regulations for driving outside of the EU, such as an IDP (International Driving Permit), Green Card as proof of insurance as well as a GB sticker, all of which you must have with you when crossing hard borders, otherwise you may be denied entry.
Can I drop off my car hire in another country?
If you plan on dropping off the car in a different country, you'll have to pay a one-way fee in addition to the cross-border fee. Keep in mind that there are also country and zone-specific rules in Europe. For example, your hire car may not be covered if you leave the EU, or if you try to take your car to the Balearic Islands of Spain, even though you're not crossing a border. Additional documentation may also apply, depending on your itinerary. In the UK, for example, you'll need to complete a VE103 form with the hire company to show that you have permission to drive a hired or leased vehicle in another country.
Crossing borders with a hire car in the US
When you hire a car with the intention of driving across state or national borders, you have to keep a few things in mind. There are different rules for hire car border crossing depending on the provider, car category and region.
Can you drive out of state?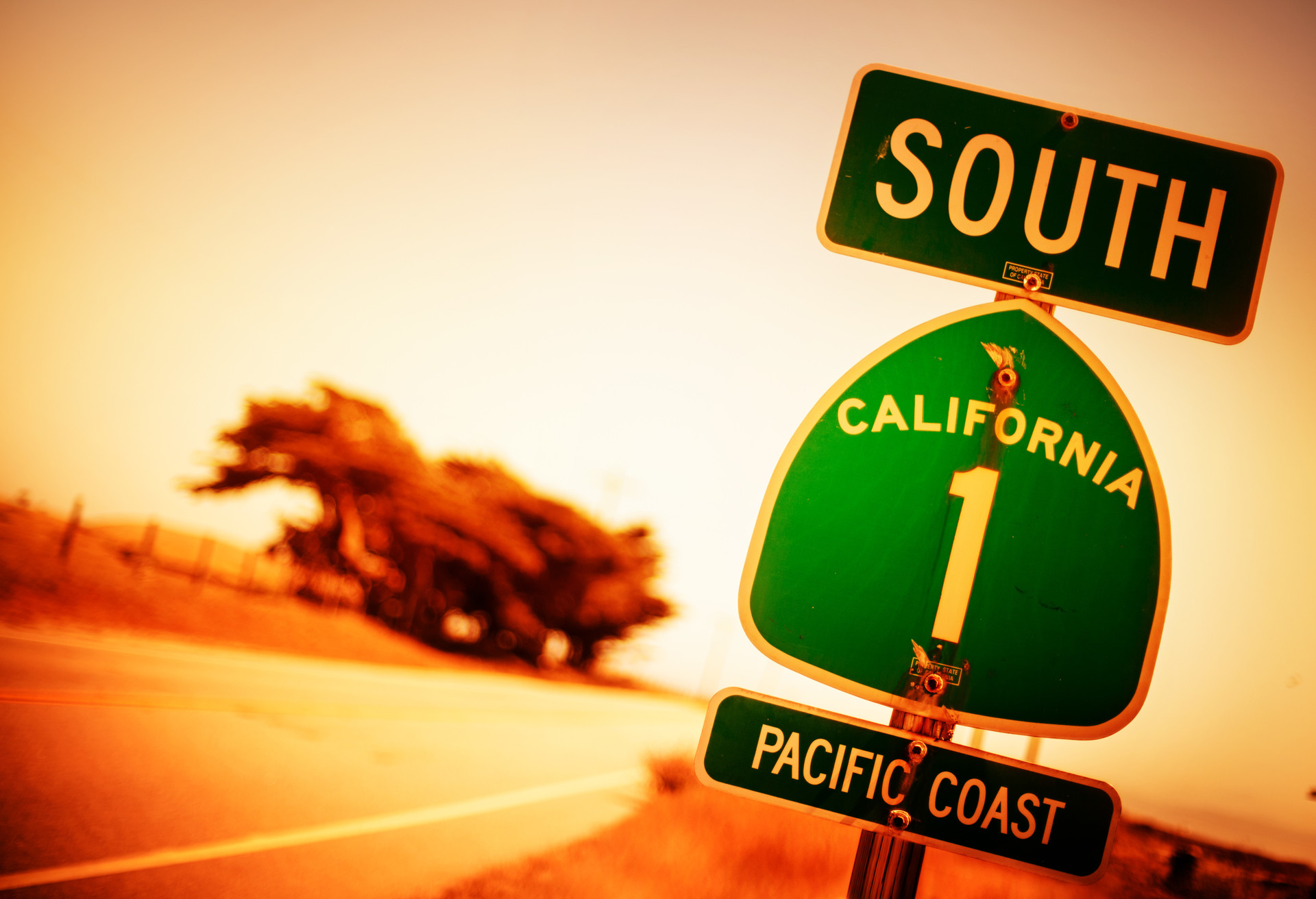 In the US, most major national hire car companies don't restrict driving across state lines. The table below includes three of the major car hire provider groups that all allow cross country car hires. You can book a cross country car hire with unlimited mileage from any of these providers and head to your destination without worrying about incremental fees. However, some providers may require that you book a one way hire since you'll be dropping the car off far from your original pick-up location, and this requires a one-time fee. This is the cheapest cross country car hire option in the US. As the name suggests, an unlimited mileage hire car has no limit on the distance you can drive, so this option makes the most sense for your trips out of state.
| Holding company | Brands |
| --- | --- |
| Avis Budget Group | Avis, Budget, Payless |
| Hertz Global Holdings | Hertz, Dollar, Thrifty |
| Enterprise Holdings | Enterprise, National, Alamo |
You won't be able to drive out of state if you hire with some regional or smaller national chains because they don't have the network to accept drop-offs that are far from the original pick-up location, or assist drivers in roadside emergencies. Some of these companies allow driving out of state but have limits on which states, based on the part of the country you're in. For example, you could pick up your hire car in California and drive to Nevada, Arizona, Colorado, Utah, or Washington, but not to Florida or New York. This makes sense considering the greater distance from the original pick-up location. It's risky to violate these territorial restrictions because you could get into an accident and be held solely responsible for the damages.
There are special rules to keep in mind for the non-contiguous states. Hire cars in Hawaii must typically stay on the island where they were hired out, and hire cars in Alaska must typically stay in the state. Whichever option you choose, make sure to check the terms and conditions of your car hire agreement because special offers and weekend rates may not include the unlimited mileage you'll need to drive across borders.
Cross border rules in Canada and Mexico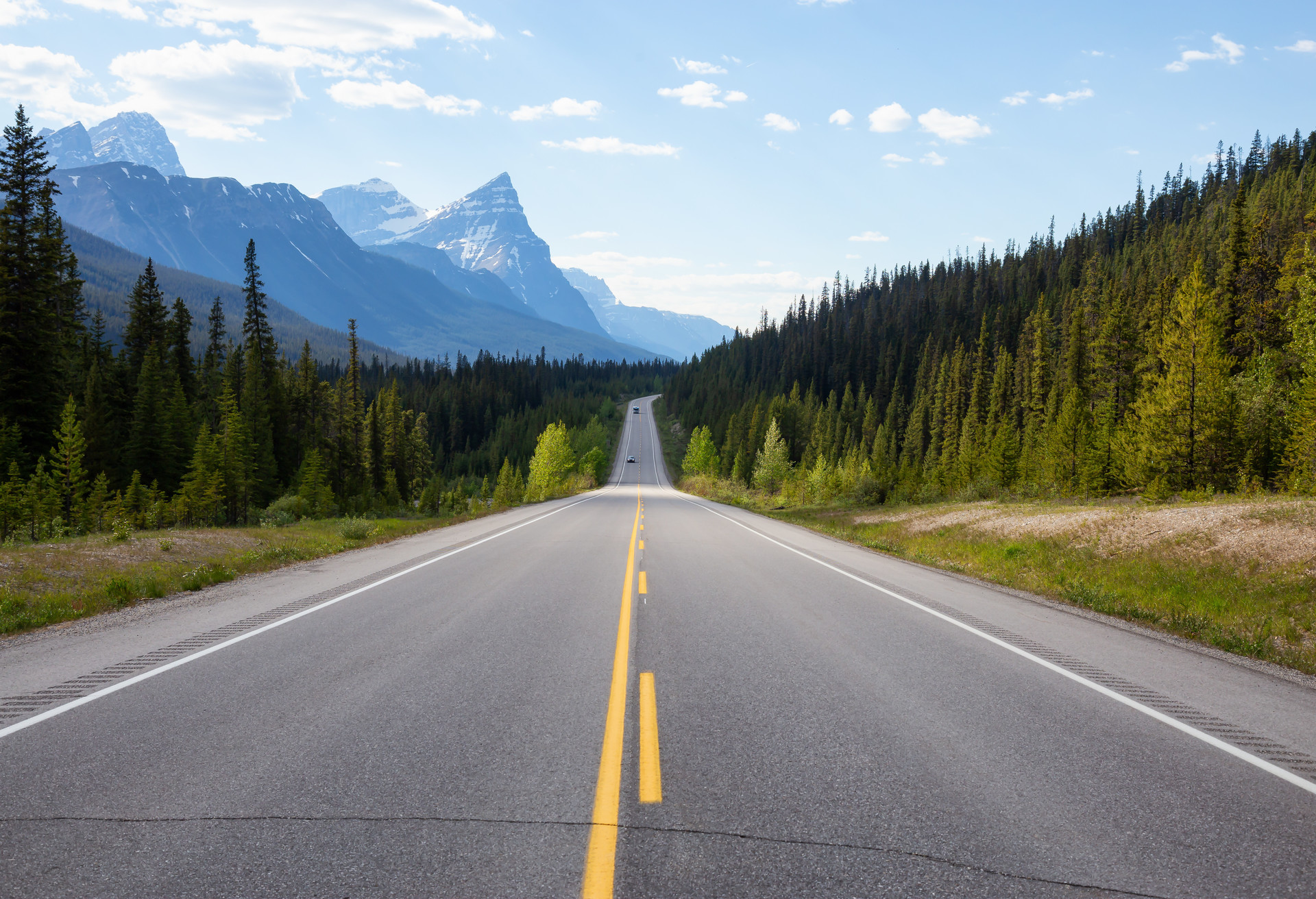 In addition to driving across the US, you may also be wondering if you can hire a car and drive to Canada or hire a car and drive to Mexico. Driving to Canada is permitted by most providers for most cars, with the exception of luxury cars, exotics, and large cargo or passenger vehicles. The same rules for driving between states in the US may apply to driving to Canada. Driving to Mexico is usually more complicated. If you let your provider know in advance, and it's permitted, you can purchase extra insurance and cross the border safely. Regardless of your trip, it's always a good idea to let the car hire company know where you're planning on driving.
Cross border rules in Latin America, Africa and Asia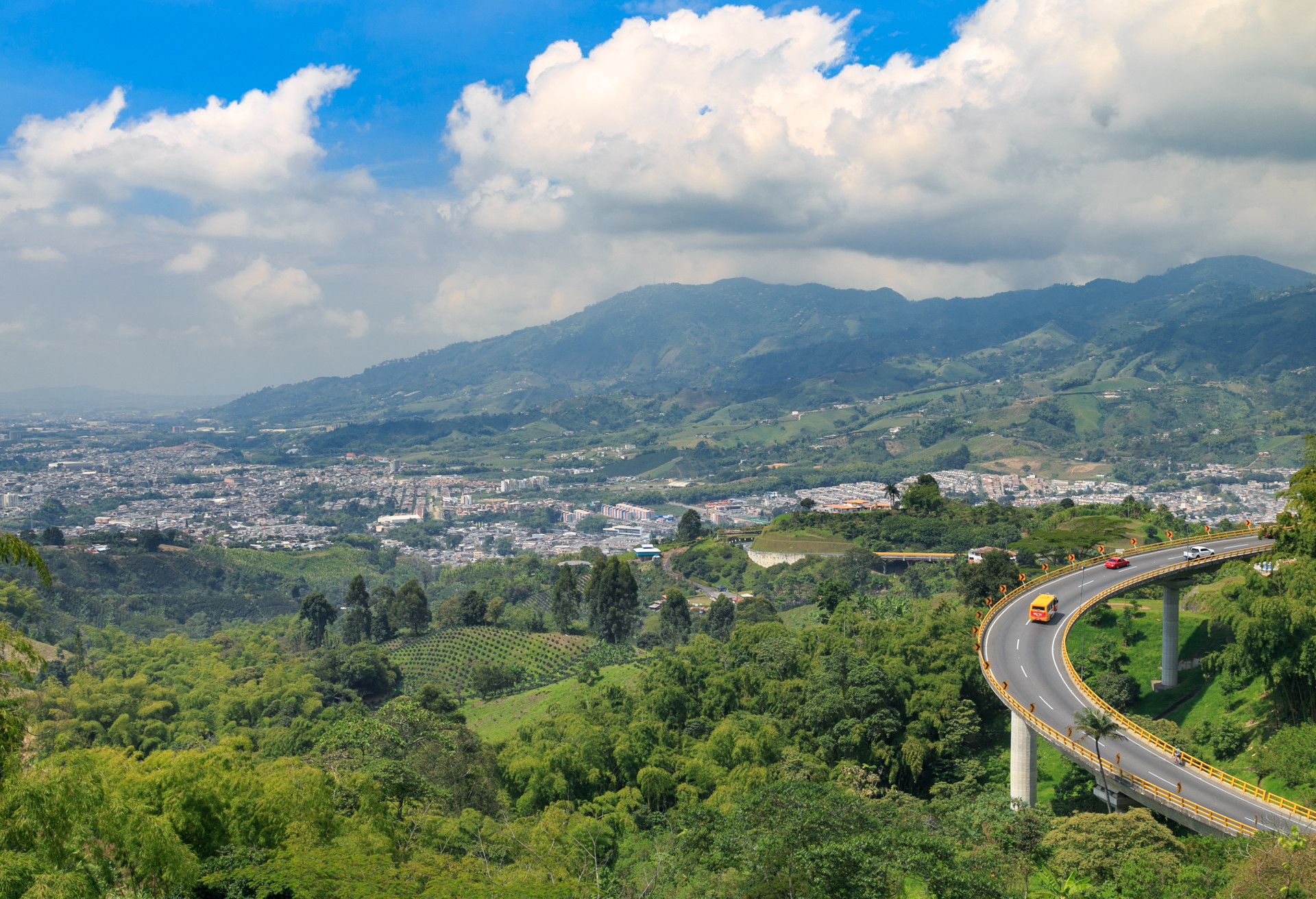 In South America, Africa, and Asia, crossing borders can be difficult in general, and additional border documentation is necessary. These are more complicated regions that require further explanation beyond the scope of this article. You must ensure that you have all necessary documentation prior to travelling, as you may be asked for this at the border. Be sure, therefore, to check the Terms and Conditions of your hiring contract to determine whether a Letter of Authorisation is required to cross borders.
GPS tracking
When considering whether you can drive a hire car across the border, you may be wondering if car hire companies can track where you are. There must be some way for them to track whether you've crossed borders at all. The answer is that some hire cars are equipped with GPS tracking devices, but not all, and it will be clear in your car hire agreement whether the car you're hiring out has such a device installed. These cars typically trigger an automatic alert back to the provider when they cross state or international borders, but this shouldn't raise any alarms for you if you've already let the provider know in advance, and have already agreed to the necessary fees.
This article is part of our Car Hire Guide. Thinking about hiring a car but have questions? We get it. Find the answers on our comprehensive guide.