Wondering where to go next? Don't fall back on habit – let our data do the talking!
For this instalment in our 'luxury for less' series, we're turning the spotlight on Bucharest. If you were thinking about jetting off to popular European capitals like Rome, London or Paris, think again. KAYAK compared prices in Bucharest and Paris and found that you can get three 5-star hotel rooms in Bucharest for around the price of just one in Paris. Of course a perfect vacation is more than just a hotel room, so here's more ways for you to make the most of your budget. Take a look: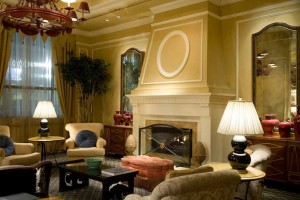 5-STAR HOTELS
For many people, a good hotel is crucial for an enjoyable vacation, as a base to recover from hours of sightseeing and exploring. Relaxing in beautiful surroundings is the icing on a perfect holiday cake, so go ahead and enjoy a cocktail by the fireplace in one of Bucharest's beautiful old-fashioned 5-star hotels for only £98 per night on average. The same scenario in Paris is remarkably higher, reaching £307 per night.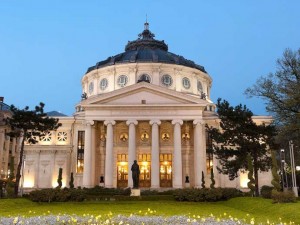 CLASSICAL CONCERT 
Whether a music aficionado or not, don't miss a visit to the Romanian Athenaeum.  First opening in 1888, the concert hall is one of the city's best-loved landmarks. Mingle with the other guests while sipping on champagne and admiring the beautiful decor, before you are swept up in an evening of world-class classical music. The most expensive ticket to experience a symphonic concert is 65 lei – £11. That's a lot less than the Parisian Philharmonie, for which the average price of an A-class ticket is £40.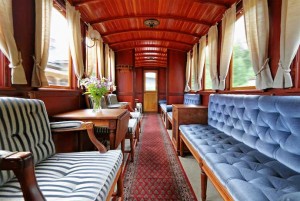 1ST CLASS TRAIN TICKET  
There is something endlessly romantic about travelling by train. Read a book, gaze at the landscapes gliding by and imagine Jesse or Celine from "Before Sunrise" walking in the doors at the next station. With a first class ticket you don't have to worry about hundreds of people shoved into a single car in 35 degree heat, or a school class running havoc in the aisles. From Bucharest you can take a train to  Constanta by the sea in a first class seat for just £15. If you're longing for an ocean view from Paris however, a similar 3-hour first class train ride to Le Havre in France rounds up to £25.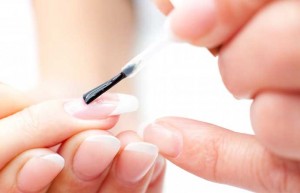 MANICURE 
We know small things can make all the difference, but more often than not we're too busy in our everyday lives to pamper ourselves. That's what holidays are for. Complete your look with a manicure for only £15 at a Bucharest beauty salon. Allow yourself a smug smile – a Parisian mademoiselle would charge you £26 for the same luxury.
Flights to Bucharest are as low as £45 – which means you can get the airfare, a stay in a 5-star hotel for two nights, the best seats at a classical concert, a return train trip in first class to Constanta and the manicure, (i.e. the entire city break experience!), for the same price as just one night in a 5-star hotel in Paris. Tough choice? We think not.
*Our research is based on KAYAK hotel searches in 2013/14 for EU cities with more than 300,000 citizens and a minimum of 10 hotels with five-star ratings. Prices quoted are per room, per night and were correct at the time of collation on 22nd August 2014. Currency conversion is based on UK£1 to US$1.66. Prices for 5-star hotels and flights to Bucharest found on 24th April 2015. All prices in the above post may be subject to change, and offers may no longer be available. Credits: @istock.com/rusm, @istock.com/withgod, @istock.com/ollirg, @istock.com/Cipane & @istock.com/TerryWilson