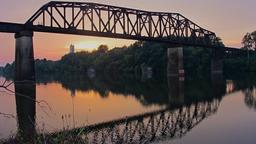 Tuscaloosa car hire
Search hundreds of travel sites at once for car rental deals in Tuscaloosa
Tuscaloosa, AL, United States
Tuscaloosa car hire information
| | |
| --- | --- |
| Pick-up location | Tuscaloosa |
| Hire locations | 5 |
| Airport locations | 3 |
Tuscaloosa car hire reviews and directory
╳
Enterprise reviews
Car hire locations
Enterprise
Locations in Tuscaloosa
210 Skyland Blvd
+1 205 349 4446
| | |
| --- | --- |
| Monday | 08:00 - 17:00 |
| Tuesday | 08:00 - 17:00 |
| Wednesday | 08:00 - 17:00 |
| Thursday | 08:00 - 17:00 |
| Friday | 08:00 - 17:00 |
| Saturday | 09:00 - 12:00 |
| Sunday | 00:00 - 00:00 |
Cons:
They presented a car a "fully filled" when gas was 3/4 full. When it was pointed out to them they agreed. There was a $25 per day charge for mandatory government insurance, it would've been nice to know that ahead of time during booking. Car made some noise here and there, but overall served the purpose to us.
Cons:
We were never picked up, no shuttle in the airport. Not close to the airport and after calling over 20 times, nobody picked up the phone, we had to look for last minute rental.
Pros:
It was very helpful that we could pick up the car in a non-airport location and drop it off at the airport we were flying out of.
Cons:
We had a reservation but had to wait for the car to be cleaned when we arrived at Enterprise. The cleanliness of the car was fair, but not great.
Horrible service
Cons:
The car I reserved was not ready. Employee was rude and stopped helping me to eat a biscuit. Had to get manager who was not much help. Upgraded to a Cadillac with broken touch screen dash. Only allowed Spanish language. Bad experience
10.0 Excellent
18 Mar 2017
Easy Peasy!
Pros:
Staff was friendly and expeditious. Return was just as quick and painless.
It was OK it could have been better
Pros:
It was OK it could have been better.
Cons:
Hey just picked up the car had a little problem with it before I went out of town had to fix flat, had a screw inside the tire . I called back to Enterprise they wanted to put me in a van I said I wanted something like the size car that I rented and paid for . They said they didn't have anything and I ask if I could drive to Birmingham , he said that it is Father's Day weekend and then they said they didn't know if they would even have one at that location. It didn't sound like they want to really take care of my problem so I didn't like the manager He seem to have an attitude that I was calling about the rental and I am a company
9.2 Excellent
19 Sep 2017
8.0 Excellent
11 Oct 2017
Pros:
The staff was very Nice..the attention and service yo te customers was pretty good.
10.0 Excellent
23 Oct 2017
No problems at all!
Pros:
Everyone was very helpful and courteous and both the check-in and drop-off went quickly. Very efficient team there!
╳
Hertz reviews
Car hire locations
Hertz
Locations in Tuscaloosa
312 Merchants Walk Ste 5a
+1 205 349 6144
| | |
| --- | --- |
| Monday | 08:30 - 16:00 |
| Tuesday | 08:30 - 16:00 |
| Wednesday | 08:30 - 16:00 |
| Thursday | 08:30 - 16:00 |
| Friday | 08:30 - 16:00 |
| Saturday | |
| Sunday | |
Pros:
Car worked very well, efficient gas mileage, no mechanical problems, clean inside and out, satellite radio (compact car).
Cons:
Staff took quite some time to get people checked in, which may have been because of their personal discussions during their work (which seems endemic in the service industry in the U.S.) They were, however, polite. Engine light came on, on the day I returned the car. When I informed the desk they seemed non-plussed and rationalized it as a glitch, without even checking it. I hope they check it for the sake of the next renter. I had hoped to return the car at a different location but was informed the fee was 125$, about the same as the total rental cost! So I returned at the same location, despite the inconvenience.
10.0 Excellent
14 Aug 2016
Customer Service
Pros:
I thought the rep was friendly and helpful. No pressure, quick and knowledgeable.
Horrible experience
Cons:
Get there and the internet was down. Then they said I couldn't use a bank card. I had to find another company and spend extra money because I had to get to a job by the next day. If it is not posted on web site about credit cards only how are people to know and be prepared. Never again. I'll use hotwire like I have in the past. Never had any issues with them.
9.6 Excellent
17 Mar 2017
Great drop off process
Cons:
The store needs much better signage.
10.0 Excellent
7 May 2017
The guy David at the Tuscaloosa Al location was great. Very patient.
Pros:
He was a great representative of Hertz
10.0 Excellent
7 May 2017
10.0 Excellent
3 Jul 2017
Easy drop off
Pros:
Easy drop off and ride back to my house.
Chicken bones under the seat
Pros:
The age of the car and the gas mileage was great.
Cons:
I had to wait for 5 hours for a car after pickup time and then when I finally got the car it was filthy and needed air in the tires. There were chicken bones under the seat, dog hair on the passenger seat and greasy fingerprints everywhere. I had to wipe down the inside of the vehicle just to use.
10.0 Excellent
10 Jan 2018
Pros:
The pick up and drop off were both quick and simple.
Budget

╳
Budget reviews
Car hire locations
Budget
Locations in Tuscaloosa
7601 R Cardinal Airport Rd
+1 205 345 3334
| | |
| --- | --- |
| Monday | 08:00 - 17:00 |
| Tuesday | 08:00 - 17:00 |
| Wednesday | 08:00 - 17:00 |
| Thursday | 08:00 - 17:00 |
| Friday | 08:00 - 17:00 |
| Saturday | 08:00 - 12:00 |
| Sunday | |
Pros:
I wanted to be charged from my debit card but they charged me from my credit. Why I was forced this
Went to get car
Cons:
Credit report refused me to be able to rent car. Since reservation was made on line over the weekend it left me scrambling to get a rental. I would have been willing to pay a double deposit to secure car. On a side note, when you are dealing with an emergency, this is not how you want to be handled.
Cons:
Booked the car but when I went to pickup the car the place was close
Avis

Avis
Locations in Tuscaloosa
7601 R. Cardinal Airport Road, Suite 100
+1 205 345 3333
| | |
| --- | --- |
| Monday | 08:00 - 17:00 |
| Tuesday | 08:00 - 17:00 |
| Wednesday | 08:00 - 17:00 |
| Thursday | 08:00 - 17:00 |
| Friday | 08:00 - 17:00 |
| Saturday | |
| Sunday | 08:00 - 12:00 |
Easirent

Easirent
Locations in Tuscaloosa
Tuscaloosa Municipal Airport
| | |
| --- | --- |
| Monday | 00:01 - 23:59 |
| Tuesday | 00:01 - 23:59 |
| Wednesday | 00:01 - 23:59 |
| Thursday | 00:01 - 23:59 |
| Friday | 00:01 - 23:59 |
| Saturday | 00:01 - 23:59 |
| Sunday | |
51 travellers who hired a car in Tuscaloosa gave the car agency they used an average rating of 6.9
Car hire locations in or near Tuscaloosa
When to book a car hire in Tuscaloosa
Average daily price per month
Car hire prices as pick-up date approaches
Top tips for hiring a car in Tuscaloosa
Book your car hire in Tuscaloosa at least 1 day before your trip in order to get a below-average price
FAQs about hiring a car in Tuscaloosa