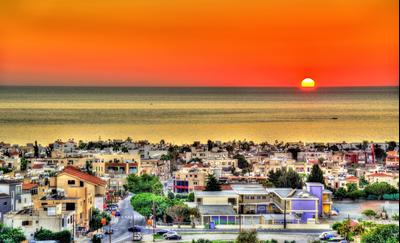 South Cyprus is a popular wedding and honeymoon destination and one of a number of islands in the Mediterranean Sea known as the 'Island of Love'. The island is a favourite destination for spring breakers who enjoy South Cyprus holidays for the many sandy beaches and the wide variety of accommodation available to suit every budget.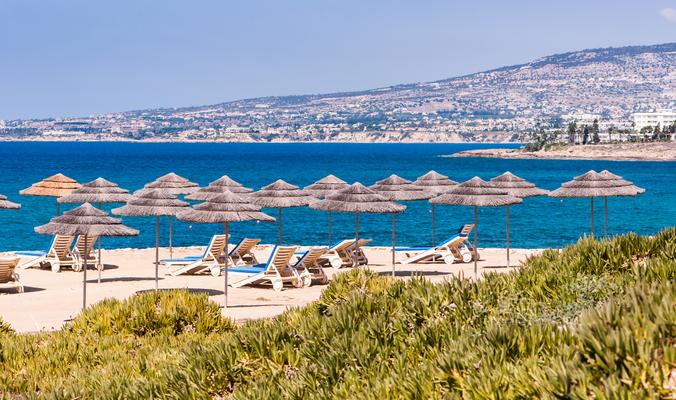 Travel and climate in South Cyprus
In the summer the island enjoys warm, sunny days and humid nights while in the winter the weather is usually much cooler. South Cyprus is easy to reach, as most major European cities offer direct flights to Lanarka International Airport. The island's bus service is relatively inexpensive but somewhat infrequent so it is important to carefully plan ahead for your South Cyprus holidays. Taxis are readily available for day trips and private car hare is the most convenient, if more expensive, choice for getting around.The island conforms to Eastern European Summer Time (GMT +2).
Things to do on Your South Cyprus holidays
A few minutes from the airport, the Lanarka Salt Lake is home to huge flocks of pink flamingoes during the winter months as well as the Hala Sultan Tekke, one of the most revered sites of Ottoman Islam. By way of contrast the resort town of Ayia Napa has a party atmosphere, its vibrant night life offerring many clubs, restaurants and beach parties. The town's Greek themed waterpark (WaterWorld) offers fun for all the family and hidden in the middle of the resort the visitor can find the remains of a medieval monastery. Above all South Cyprus is renowned for its 53 Blue Flag beaches, which range from the wild beauty of Cape Greco's cliffs, to Protaras' famous Fig Tree Bay, with its wide variety of watersports and Ayia Napa's famous nightlife.