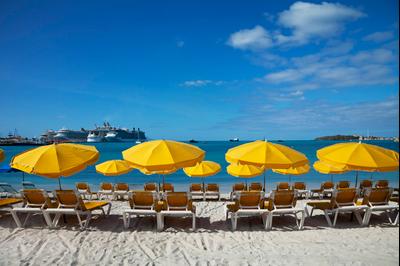 Philipsburg is the Dutch capital of St Maarten, a Caribbean island divided into two sides—French (Saint Martin) and Dutch (Sint Maarten). The city is located on a narrow piece of land between the Great Salt Pond and Great Bay and is an important dock for cruise ships. Holidays in Philipsburg became very popular since the island was first discovered by Christopher Columbus in 1493. The city has pristine sandy beaches, lagoons and world-class duty free shopping.
Planning Holidays in Philipsburg
To better plan their holidays in Philipsburg, visitors should know that the island is set in GMT-4 and has a tropical savanna climate. This means that the sun shines all year round and the precipitations are very low. With temperatures between 27°C and 30°C, any time is a good time to travel, except September when many establishments are closed. The Princess Juliana International Airport serves the entire island and is known for the planes flying close to visitor's heads as they lay on Maho Beach. Once in Philipsburg, the minibuses are a recommended way to explore the city.
Active Holidays in Philipsburg
A wide variety of activities are available for holiday-makers spending their holidays in Philipsburg. The starting point should be the historic Courthouse with its famous pineapple cupola, the international welcome symbol. There is also the possibility to rent a Segway. For visitors that wish to enjoy the Caribbean ambience, this two wheeled machine is highly recommended. Take a ride along the famous Boardwalk around the Great Bay Beach and enjoy the sights. Explore the coastline in an inflatable motorboat and don't forget to bring some snorkelling gear for a quick dive with sharks. The historic forts, Amsterdam (first built by Dutch) and Willem I (a tribute to Holland's King) should be on any visitor's must see list. Whilst in Marigot, capital city of the French side, enjoy a shopping day together in the duty free stores.