Trinidad and Tobago holiday information
| | |
| --- | --- |
| Top holiday (Flight+Hotel) | £321 |
| Family holiday (Flight+Hotel) | £324 |
| Romantic holiday (Flight+Hotel) | £306 |
As the home of Carnival, calypso and limbo dancing, it could be easy to look upon Trinidad and Tobago ('T&T') as a typical Caribbean holiday destination. However, this is one Caribbean country that is anything but typical. From Hindu to Hispanic and from Muslim to Christian, T&T is home to a rich melting pot of influences and cultures, all of which help to give the tiny twin-island nation a truly cosmopolitan vibe. While this potent mix is arguably more tangible on the larger and busier oil-rich island of Trinidad, Tobago, with its slightly wilder, more laid back feel, is certainly not without its charm. Indeed, Trinidad's smaller sister is arguably one of the best places in the entire region to explore coral reefs, watch turtles nest, hike up peaceful mountains and relax in crystal clear waters.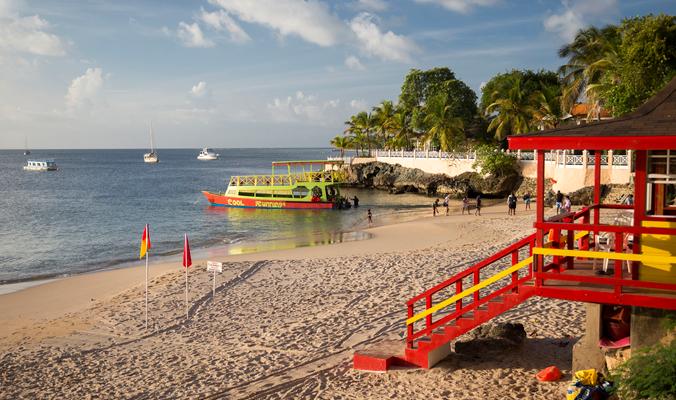 Trinidad and Tobago holidays: travel essentials
Thanks largely to the tempering effects of the northeast trade winds, T&T's climate is pleasant most of the year. Direct flights to Trinidad's Piarco International Airport are available from the UK, taking around ten hours from London (a further 30 minute flight is required to get to Tobago). As well as flights, car and passenger ferries operate regular services between Trinidad and Tobago. Next to hire cars, taxis are generally the most efficient and reliable means of getting around both islands. T&T lies within the Atlantic Time Zone (GMT-4).
Trinidad and Tobago holidays: highlights
Along with the pleasures of Tobago's paradise-like setting, the Trinidadian capital Port of Spain is the standout highlight of most visitors' Trinidad and Tobago holidays. With everything from bazaars, mosques and Victorian houses rubbing shoulders with skyscrapers, cathedrals and even the odd castle, this vibrant city is a most agreeable assault on the senses. Moreover, Port of Spain is also home to the Caribbean's wildest and most magical event Carnival, which reaches its climax every year at the beginning of Lent.
Other popular destinations