Labor Day: Sports Edition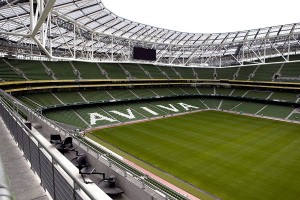 The Labor Day weekend usually evokes images of barbecues and beaches, but this year, according to searches performed on KAYAK, travelers may be opting for stadiums and race tracks.
Our data shows travelers are racing to Atlanta, Georgia this Labor Day Weekend, with a hotel search share increase of 54% year-over-year. NASCAR's Sprint Cup Series on September 2nd may be a huge draw to the city, but hotel prices are shifting into high gear as well, with average prices of $204 (that's a 40% increase year-over-year).
According to our data, Las Vegas, New York and Chicago ranked as the top U.S. flight search destinations for the weekend. But here's a tip for travelers with flexible dates – you can save 8-10% in airfare to these popular destinations by traveling the weekend following Labor Day.
We also saw a massive spike in travel queries to Dublin, Ireland this Labor Day Weekend with flight and hotel searches surging 245% and 425% from last year, respectively. With the city hosting the highly-anticipated, historic Navy versus Notre Dame football game on Sept. 1, it's no wonder so many KAYAK users are trading stateside beaches for the emerald isle. Fans will have to play defense when it comes to Dublin hotel rates, which increased 44% from last year to an average of $206.
(Preview photo cred: iStock.com/Michael Krinke)