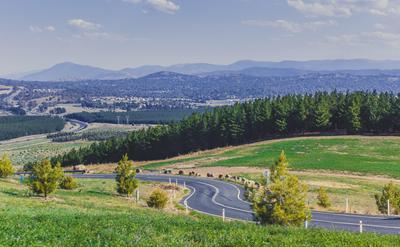 Canberra holiday information
| | |
| --- | --- |
| Top holiday (Flight+Hotel) | £419 |
| Family holiday (Flight+Hotel) | £396 |
| Romantic holiday (Flight+Hotel) | £447 |
| Luxury holiday (Flight+Hotel) | £488 |
| Budget holiday (Flight+Hotel) | £409 |
Located by a deep blue lake, Canberra's central buildings feel like part of an intricately designed model. From dignified official residences to cutting edge performance venues, Canberra is perhaps Australia's most unique city. Its population is in constant flux, a mix of young intellectuals from Australian National University (ranked among the top 50 in the world), government employees and politicians, and migrants from larger cities who simply prefer Canberra's pleasant lifestyle.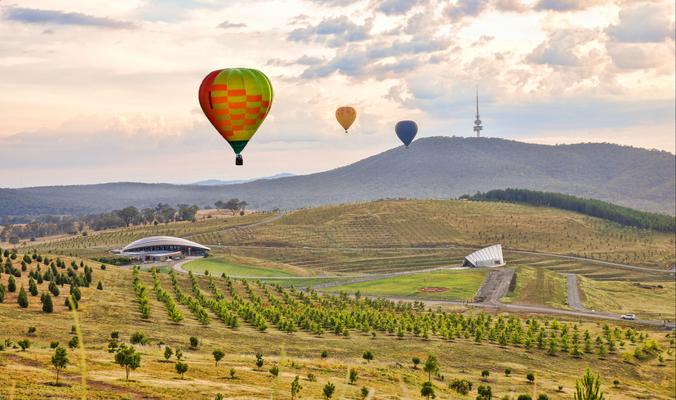 Planning Canberra holidays
Despite being a bush town very close to nature, Canberra is conveniently located roughly between Sydney and Melbourne. Canberra holidays are easy to include in any Australian package holiday, or can be reached independently via frequent flights, trains and buses from all major Australian cities. As a town used to catering for both students and diplomats, Canberra holidays offer a full spectrum of accommodation options to suit any budget. During its hot summer months, Canberra's famously rich flora is in full bloom and at its most beautiful. However, Canberra holidays in winter can be just as special, because its high altitude brings frosty temperatures, yet snow and rain are rare and the city basks in its iconic crisp, clear blue skies. Canberra runs on Australian Eastern Daylight Time (GMT+10).
Canberra highlights
A visit to the intriguing Black Mountain Tower offers great views of the city's perfect patchwork symmetry and the mountains surrounding it. Canbera's cultural smorgasbord of museums, galleries, theatres and concert halls are truly world class and more than rivals its larger neighbours. Among many not to be missed attractions are the National Gallery of Australia and the Australian War Memorial which can be visited in a leisurely walk or easy bike ride around central Canberra's wonderful architecture. An essential stop on such a walk is the National Botanic Gardens, which holds Australia's single largest collection of native flora.