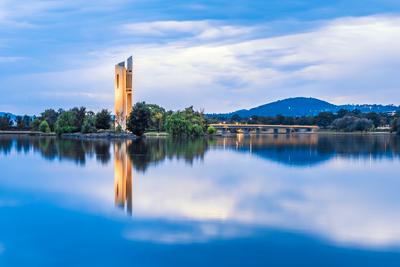 Australian Capital Territory holiday information
| | |
| --- | --- |
| Top holiday (Flight+Hotel) | £420 |
| Family holiday (Flight+Hotel) | £397 |
| Romantic holiday (Flight+Hotel) | £448 |
| Luxury holiday (Flight+Hotel) | £489 |
| Budget holiday (Flight+Hotel) | £410 |
Australian Capital Territory holidays are a great way to get acquainted with this tiny pocket Australian state which remains unblemished by over-development or exploitation. Canberra itself boasts a cultural and artistic heritage at least on par with Melbourne and Sydney, and arguably surpassing them. The majority of Australian Capital Territory is not Canberra itself, but rather vast and varied natural landscapes, and the majority of that is protected national park, making it one of the most accessible ways to experience Australia's legendary natural beauty.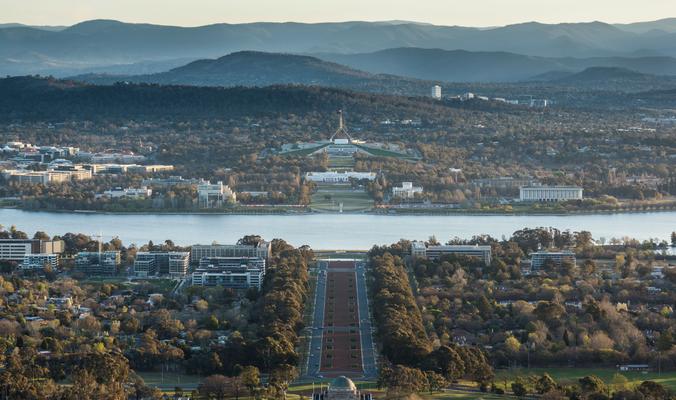 Planning Australian Capital Territory Holidays
Canberra is a transport cross-roads, easily reached by car, bus or train from Melbourne and Sydney, or by highly frequent flights from all major Australian and several international cities. Australian Capital Territory holidays in the countryside can be arranged last-minute as all-inclusive package tours from Canberra. For those who want a bit more freedom, try renting a car and exploring at a leisurely pace. While Australian Capital Territory holidays can be frosty in the winter, this doesn't have to dampen the experience; in fact, the rarity of snow or rain, and iconic crisp, clear blue skies make winter a magical time to explore the region.
Australian Capital Territory Highlights
The world-class national museums, galleries and performance venues of Canberra can justify an entire holiday in themselves. However, the true wonder of Australian Capital Territory holidays lie just outside the city, and camping in the mountains or visitng one of several summer music festivals are both blissfully unique Australian experiences. Refuel along the way with a sampling of the region's famous 'cool-climate' wines, and if looking to complete the perfect romantic picture there is no better spot come nightfall than Australia's premier stargazing location at Mount Stromlo Observatory.
Other destinations in Australia
Locations in Australian Capital Territory