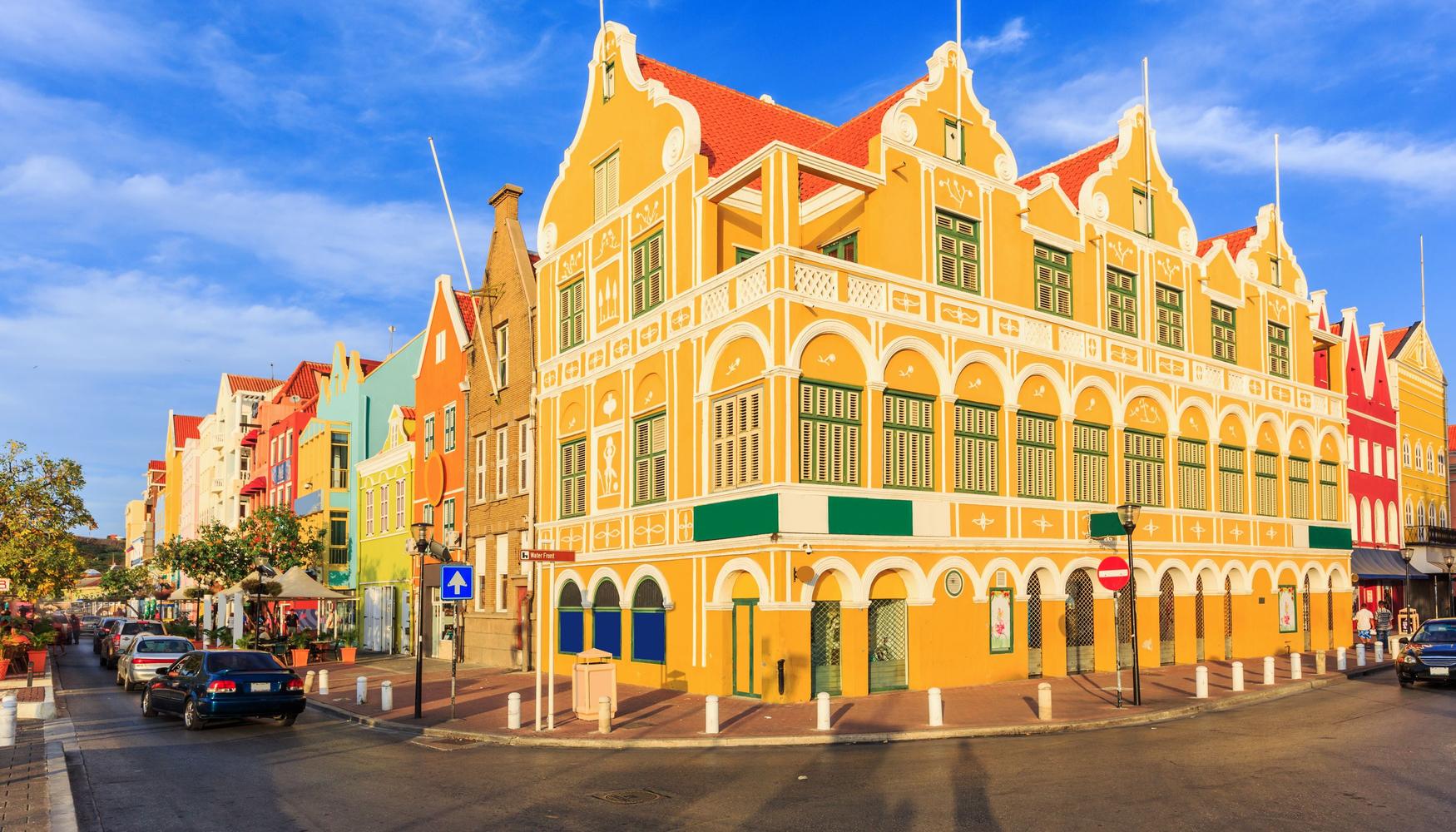 Willemstad holiday information
| | |
| --- | --- |
| Top holiday (Flight+Hotel) | £361 |
| Family holiday (Flight+Hotel) | £321 |
| Romantic holiday (Flight+Hotel) | £367 |
| Luxury holiday (Flight+Hotel) | £420 |
| Budget holiday (Flight+Hotel) | £242 |
Willemstad is the capital of Curacao, a picturesque island tucked away in the Caribbean Sea that falls under the jurisdiction of the Netherlands. Willemstad is a UNESCO World Heritage Site and has more than just museums to offer. A hot tourist destination, Willemstad is also known for hosting music festivals.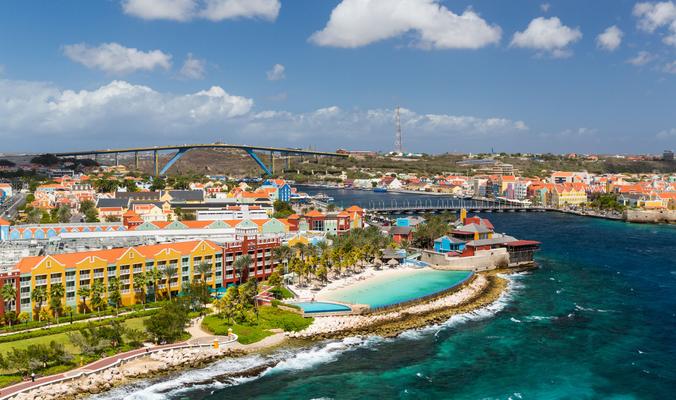 Willemstad holidays: A perfect family getaway
Willemstad holidays are a perfect family getaway, as the quaint city has something for everyone! History lovers can delve into the many artefacts on display at the Curaçao Museum, a fine 19th century Dutch-mansion, while nature lovers can take advantage of the semi-arid climate and enjoy hours strolling and exploring the city. You can reach the island through the many ferries that shuttle small groups to and fro from the mainland. The time zone is GMT-4.
Enjoying Willemstad holidays
Striking up a friendship with the locals is a great way to find little treasures during your WIllemstad holidays. These treasures include a restaurant that serves delicious cuisine but is open only once a week. While holidaying at Willemstad, be sure to dig into ""Keshi Yená"" a sumptuous dish made of cheese, chicken/fish that will simply melt in your mouth.
Places like the Curacao Sea Aquarium, Dolphin Academy, Hato Caves, Daaiboo beach and the Mambo Beach Cubs should definitely be visited while you are in Willemstad. The Seaworld explorer submarine is yet another attraction that takes passengers on a magnificent underwater journey through coral reefs teeming with colourful fish.
A day in Willemstad is sure to satisfy your shopping instincts, as you walk through the inner city lanes that are lined with historical buildings where you can buy souvenirs and figurines of Curacao's historic buildings or take home the popular Curacao liqueur made from the indigenous Laraha Orange!