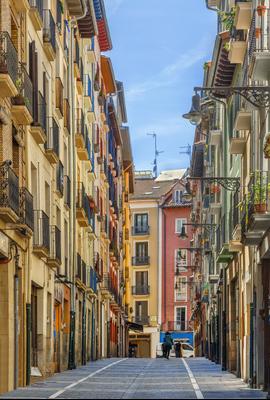 Pamplona holiday information
| | |
| --- | --- |
| Top holiday (Flight+Hotel) | £220 |
| Family holiday (Flight+Hotel) | £198 |
| Romantic holiday (Flight+Hotel) | £290 |
| Luxury holiday (Flight+Hotel) | £235 |
| Budget holiday (Flight+Hotel) | £334 |
Along the foothills of the Pyrenees, Pamplona is located in the majestic Basque country. The historical capital of the former Kingdom of Navarra, Pamplona's streets are steeped in history. While the 200,000-strong city hosts a multitude of visitors during its famous San Fermin Festival each July, Pamplona still maintains a distinct, vibrant culture and atmosphere throughout the year.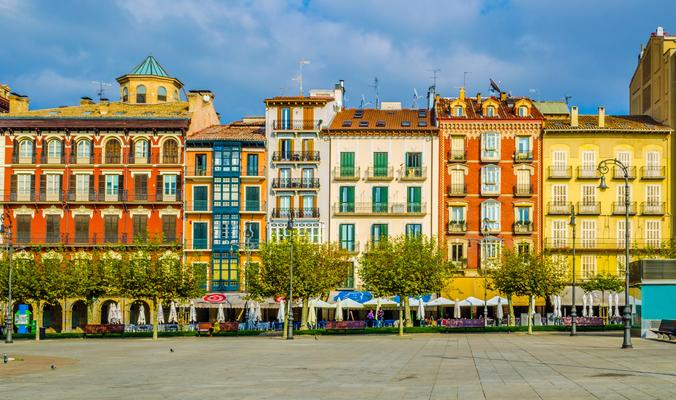 Planning Pamplona Holidays
In terms of sun, fun and fiesta, Pamplona holidays are best during the hot summer months, when the city explodes with colour, drinking and dancing. While the temperatures may drop off during the winter months, Pamplona's charm does not - in fact, the low season is an ideal time to see the local culture without the crowds and enjoy some famous local Navarra wine and delicacies in the many cafes and bars along Pamplona's cobbled streets. Located at a historically important crossroads between modern-day Spain and France, Pamplona holidays can start from Madrid, Barcelona, Zaragoza and other major cities via reliable, regular train and bus links.
Pamplona Highlights
The Running of the Bulls during Pamplona's world-famous San Fermin Festival in July is a once-in-a-lifetime experience. However, many people ignore the dozens of other fascinating events during the festival, including dazzling firework displays that light up Pamplona's medieval architecture in technicolour. The most notable of the impressive Old Town structures are the city's famous religious buildings, above all the iconic 14th-century Gothic Catedral de Santa Maria. A good way to approach Pamplona holidays is simply not to rush and to let the city's heritage and culture wash over you, whether by strolling around Taconera Park, following the footsteps of Ernest Hemingway in one of Plaza del Castillo's cafes and bars, or getting lost in the winding streets of Navarreria - the old town centre which is filled with green parks and squares, old Roman walls and cafes offering a mouthwatering array of local tapas (known as pinxtos).