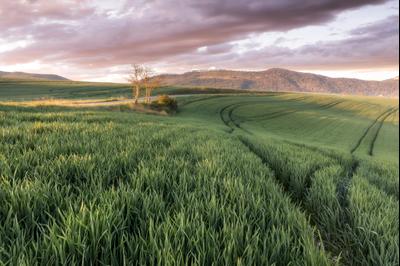 Navarra holiday information
| | |
| --- | --- |
| Top holiday (Flight+Hotel) | £211 |
| Family holiday (Flight+Hotel) | £193 |
| Romantic holiday (Flight+Hotel) | £287 |
| Luxury holiday (Flight+Hotel) | £233 |
| Budget holiday (Flight+Hotel) | £176 |
Once the Kingdom of Navarre, Navarra is a region in Northern Spain which is famous for its history and diverse landscapes, which offer opportunities for fishing, climbing and hiking. Those spending holidays in Navarra can enjoy the scenery along St James Way and the annual bull running festival every July in Pamplona.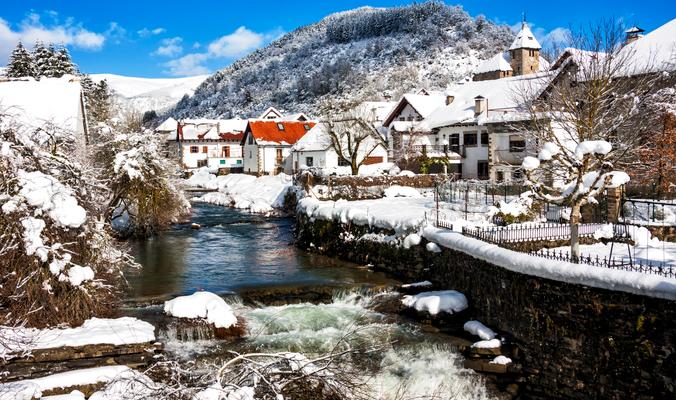 Planning holidays in Navarra
Located in the GMT+1 time zone, the region features only one airport, but many ground connections, including buses and trains. Pamplona, the region's capital, features an airport with regular flights and trains connecting it with Madrid, Barcelona, Lisbon and Zaragoza. Tourists who decide to spend their holidays in Navarra should plan the trip around the running of the bulls festival rather the weather. In July and August temperatures can reach up to 40°Celsius, but occasional thunderstorms can lower the heat.
Navarra, Land of Diversity
The Running of the Bulls festival in Pamplona draws crowds from both Spain and abroad during the week-long festival, when the town is transformed by live music, outdoor parties, street food, fireworks and of course the competitions with the bulls. The San Fermin festivals inspired Hemingway's 'The Sun Also Rises,' and the settings are featured in this literary classic. Follow Hemingway's footsteps and discover monuments to him along the way. Pamplona also has a beautiful medieval city centre, with museums, an impressive citadel, delicious cuisine and many parks.
Another historic tour, the Santiago Way, starts from Roncesvalles and stops at the shrine of St James in Santiago de Compostela. Don't miss the fortresses, palaces and castles along the trail. Other attractions include San Sebastian, the perfect city for a beach holiday, and La Rioja, the gastronomic capital with its yearly Wine Battle. Go hiking in the secluded park of Urederra, with its sparkling blue creeks and waterfalls, perfect for family holidays in Navarra. Or book a cozy mountain chalet as a base to explore the Pyrenees, 'old guardians' of Navarra.
Other destinations in Spain
Locations in Navarra