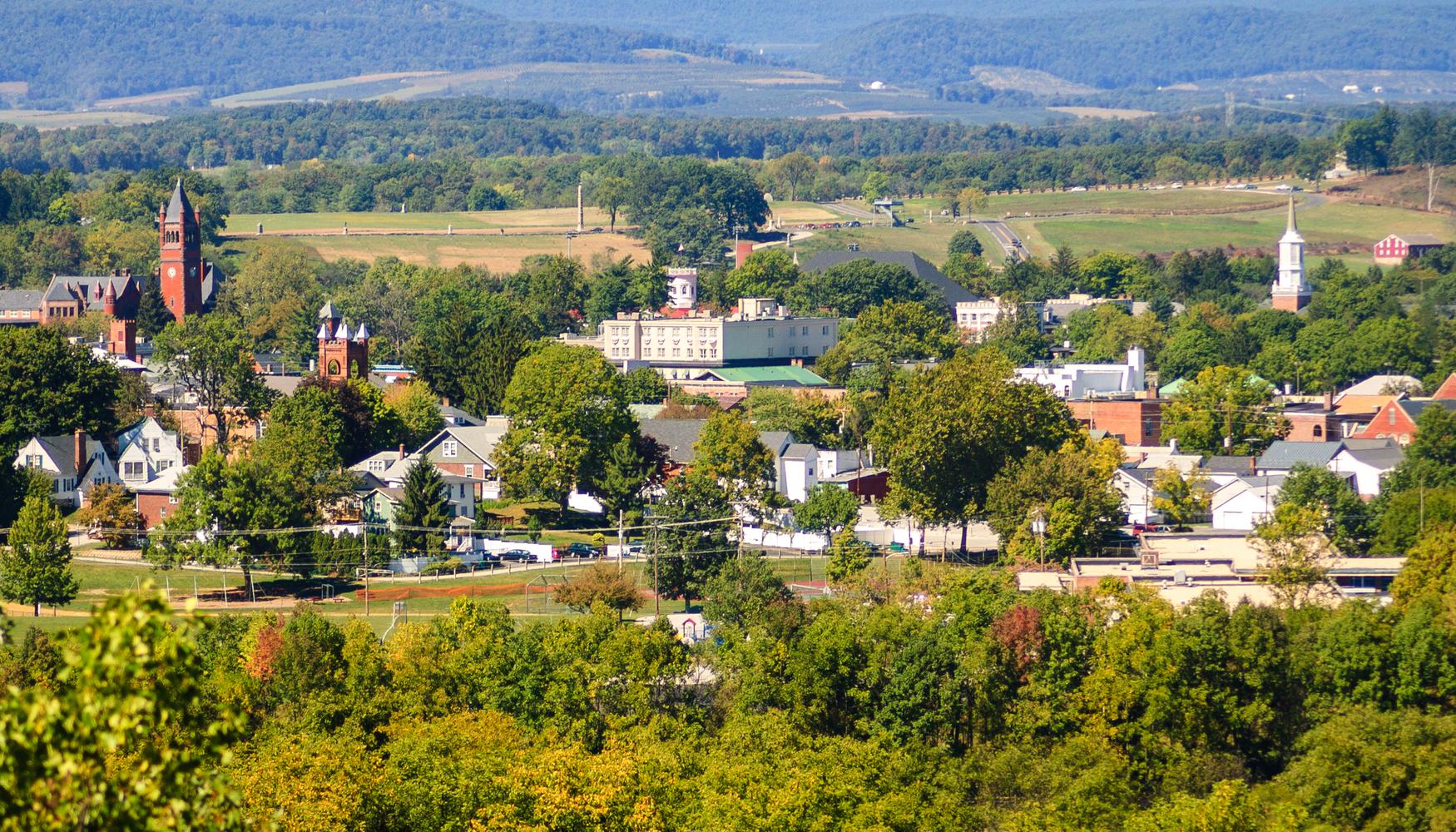 Among peaceful meadows and rocky formations, overlooked by the majestic Blue Ridge Mountains, lies the site of one of the most important battles of the US Civil War and the largest land battle ever fought in North America. Gettysburg is home to one of the most important chapters in American history, and the famous battle is revered, reenacted and celebrated to this day. With the colour and awe of living history and its striking natural wonders, Gettysburg holidays provide a once-in-a-lifetime journey back in time.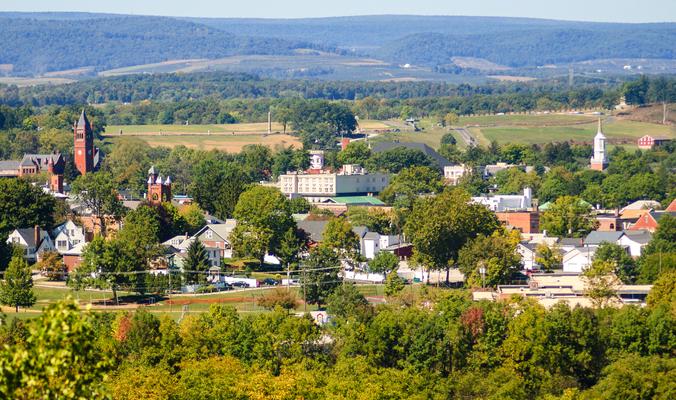 Planning Gettysburg holidays
Gettysburg is in the North American Eastern Time Zone (GMT - 5) and boasts a humid continental climate. Plan Gettysburg holidays from April to August, when the orchards burst into blossom and summer sunshine brings the town atmosphere to life. Gettysburg can be reached by train or car from the Baltimore area, and is serviced by bus and car rentals.
Explore Gettysburg
With countless attractions, museums, and activities, Gettysburg holidays offer a fascinating and invaluable experience. Start with the Gettysburg National Military Park Museum and Visitor Center. This spacious woodland facility is bursting with history, and friendly service park rangers and staff customise each visitor's Gettysburg experience by providing essential information, historical background and a cinematic exhibition. The battlefield site is the place to be for Gettysburg holidays - Battlefield Guides take visitors on tours of the parklands, landmarks and monuments via car or bus. Visit the Soldiers' National Cemetery where Abraham Lincoln delivered his famous address. Adventurous travellers enjoy touring the 40 miles of battlefield roads by bicycle or even by horseback.
There is more to Gettysburg than the eponymous battle, however. Holidaymakers often take a country drive through the largest fruit belt in Pennsylvania, with acres of apple and peach orchards and vineyards. Others can be seen taking a train ride through the countryside, enjoying a concert, playing golf or quenching their thirst at a local brewery.
Other destinations in Pennsylvania