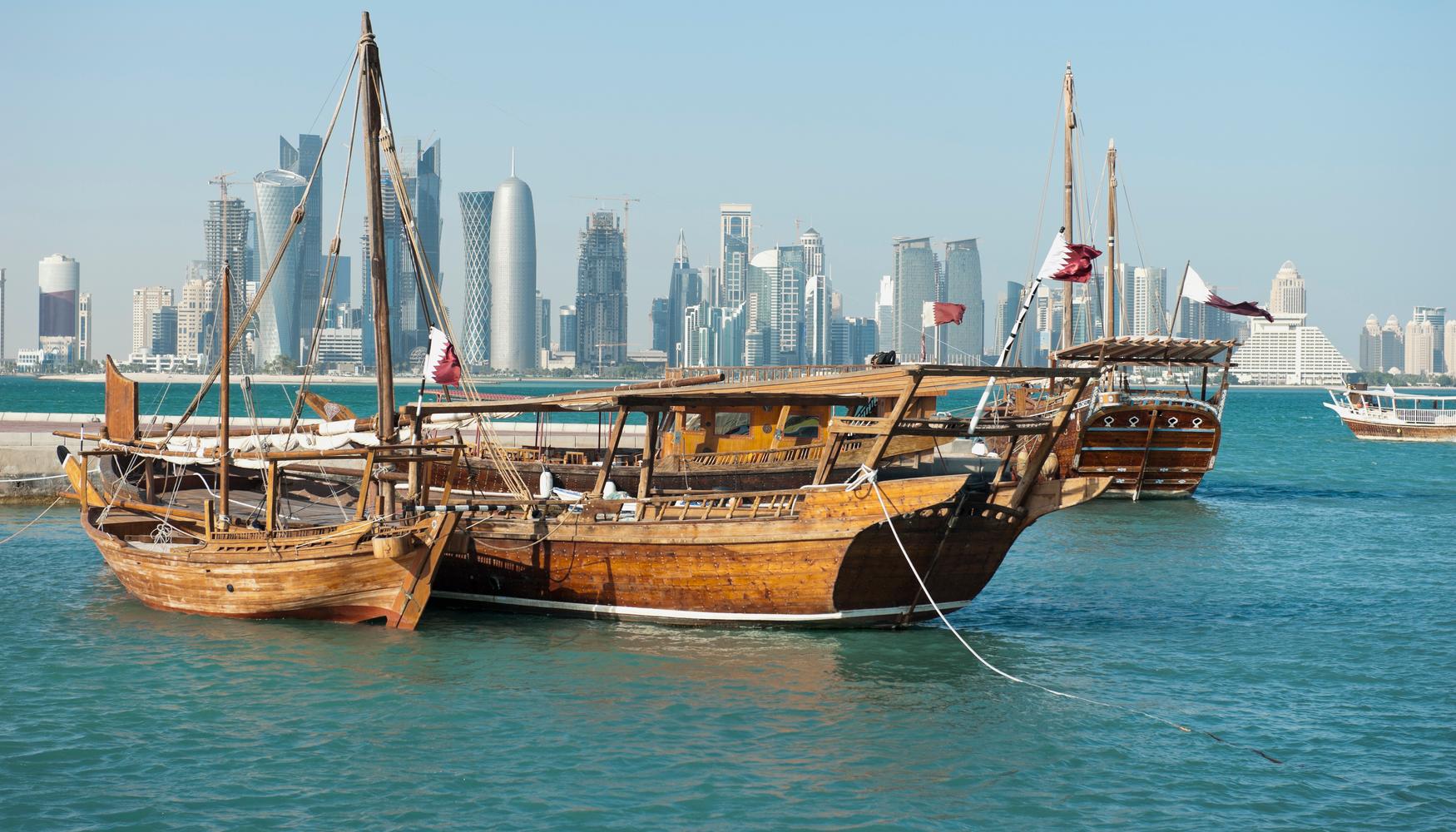 Qatar holiday information
| | |
| --- | --- |
| Top holiday (Flight+Hotel) | £346 |
| Family holiday (Flight+Hotel) | £324 |
| Romantic holiday (Flight+Hotel) | £371 |
| Luxury holiday (Flight+Hotel) | £404 |
| Budget holiday (Flight+Hotel) | £302 |
The tiny peninsula of Qatar is a true dichotomy of a country. Sandwiched between Saudi Arabia and the United Arab Emirates, Qatar contradicts itself, almost intentionally it seems, in a way that few other countries could or would. On the one hand, the country's vast oil and gas reserves have led to Doha, the nation's capital (and principal conurbation), becoming a mini-Dubai, all gleaming skyscrapers, man-made beaches and cavernous shopping malls. On the other hand, efforts to retain traditional Qatari heritage have developed with added zeal in recent years, with the Museum of Islamic Art, the Katara Cultural Village and MATHAF - the city's Museum of Modern Art - helping to lead the charge.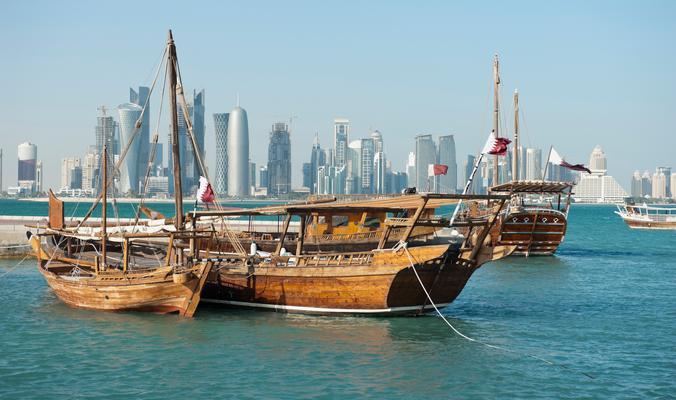 Qatar holidays: travel essentials
Heathrow is the only UK airport facilitating flights to Qatar. Flights arrive at and depart from Doha International Airport and take between 6 hours and 40 minutes and 7 hours and 45 minutes. Qatar is three hours ahead of the UK (GMT+3). Being so small, Qatar is very easy to get around, either in a taxi or a hire car. Qatar has an arid, sub-tropical desert climate, with low annual rainfall and incredibly hot and humid summers. For this reason, spring and autumn are typically the best times to take Qatar holidays, as daytime temperatures remain pleasantly warm while evenings are refreshingly cool.
Qatar holidays: highlights
Although Qatar does have some natural sights to see outside of Doha, most notably the glorious stretches of beach on the western coast and the spectacular dunes of Khor al-Adaid in the south, most highlights are to be found in the city (where 50 per cent of Qatar's population live). The winding alleyways and bartering vendors of Souq Waqif, Doha's traditional commercial heart, are a particular treat, as is a walk – or jog – along the crescent-mooned Corniche, with its sweeping views of the city's magnificent skyline.