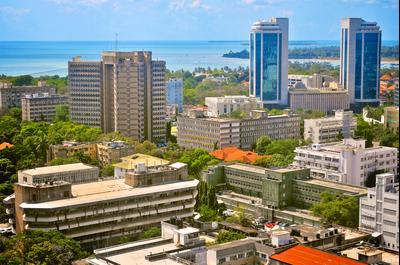 Tanzania holiday information
| | |
| --- | --- |
| Top holiday (Flight+Hotel) | £290 |
| Family holiday (Flight+Hotel) | £262 |
| Romantic holiday (Flight+Hotel) | £368 |
| Luxury holiday (Flight+Hotel) | £404 |
| Budget holiday (Flight+Hotel) | £252 |
Tanzania stands regal on the East of Africa sharing borders with 9 African countries making it one of the more accessible African countries and one of the most visited. From the looming mountain of Kiliminjaro, to the vast plains of the Serengeti, holidays in Tanzania are an attractive options for young and old.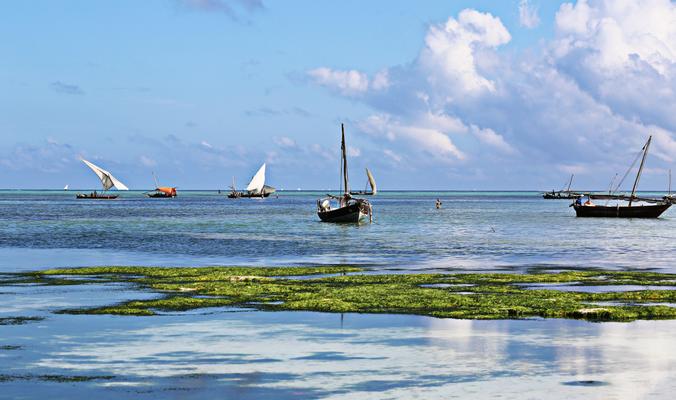 When to visit
There are frequent flights to the capital of Tanzania, Dar es Salaam, and to Mt. Kiliminjaro, the highest mountain in Africa. For overland adventures a 4x4 vehicle with a driver is a necessary option due to the condition of the roads.Tanzania's landscape determines its climate, with hot and humid weather being found on the east coast but mostly pleasant tropical weather throughout the rest of the country. The North, with it's mountainous regions, experiences slightly cooler weather. The hot weather between November and February can be quite discomforting and holidays in Tanzania are best avoided during this period. The time zone is GMT+3.
Attractions
Tanzania has some of the best national parks in the world and each year the migration of wildebeest in the Serengeti draws thousands of visitors eager to witness this magnificent spectacle. All inclusive safaris are offered by countless operators but don't forget to explore some of the lesser known but just as remarkable national parks in the interior. Lake Tanganyika and Lake Victoria are worthwhile trips and flights to nearby towns are frequent. A stop at the impressive Ngorongoro crater en route is recommended.
But Tanzania is not all mountains and wildlife. Zanzibar island, the hub of the spice trade, sparkles amidst the Indian ocean. A short boat trip will take you to its pristine beaches and the historic Stone town. Package holidays to this chilled Island cater for every budget and style. For diving, climbing, wildlife watching or immersing yourself in its 4000 year old culture, holidays in Tanzania are guaranteed to be like no other.