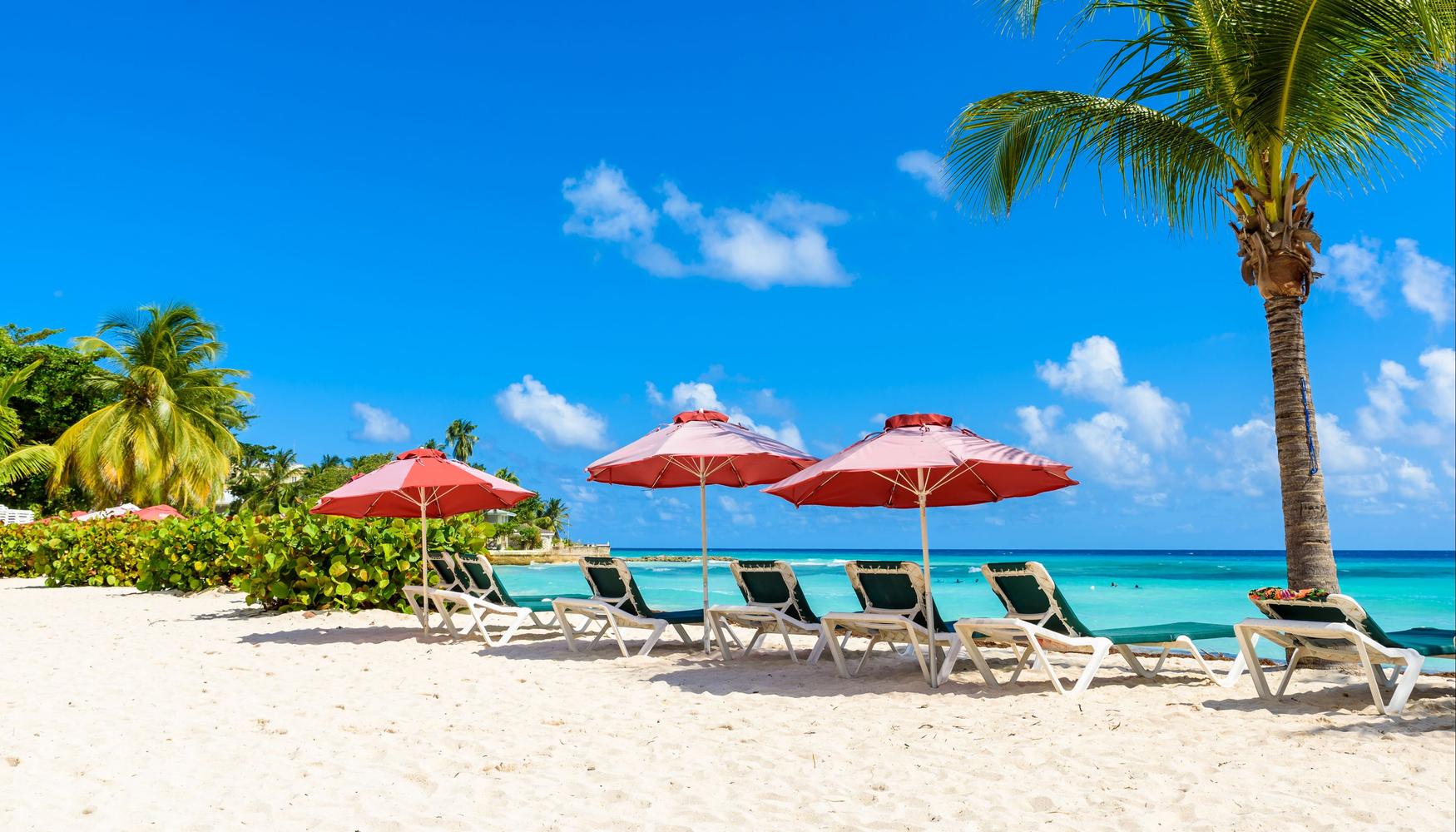 The island of Barbados boasts idyllic beaches where you can enjoy the gentle sea breeze under palm tree canopies. On your Barbados South Coast holidays, you will find many spots for relaxing and swimming, as well as areas with good waves for surfing and other water sports. Depending on the type of holidaymaker you are, you will be able to cater your beach holiday to your desires.
Barbados South Coast Holidays: Top tips
The best time of year to holiday on the south coast of Barbados is between September and June. Between July and August, the heat is intense and the chance of tropical storms is high. Travel in the calmer seasons and the weather will still be warm and sunny but not too humid. The resorts and hotels on the south coast of the island are all a short drive from the international Barbados airport, Grantley Adams. The timezone in Barbados is GMT -4.
Food and nightlife on the Barbados South Coast
St. Lawrence Gap is located on the south coast of Barbados and offers a rich choice of night-life, with bars and clubs with music and dancefloors. In order to get to and from the Gap from your accommodation, take a short taxi ride. Whether or not your holiday is all-inclusive, you would be well advised to try some traditional Bajan food at one of the restaurants at St. Lawrence Gap, such as Pisces Restaurant.
Barbados South Coast Holidays and kids
If you are taking your Barbados holiday with kids, there are a number of child-friendly tourist attractions on the south coast for you and your family. As well as beaches where kids can play, you could take them to Barbados Wildlife Reserve in the north of the island, or to play mini golf at one of the island's many courses.
Locations in Barbados South Coast