Brazil Southeast is a region located along Brazil's coast. The region includes the largest cities in Brazil, such as Rio de Janeiro and São Paulo. Brazil Southeast has some of the top beaches in Brazil, with national parks offering stunning landscapes.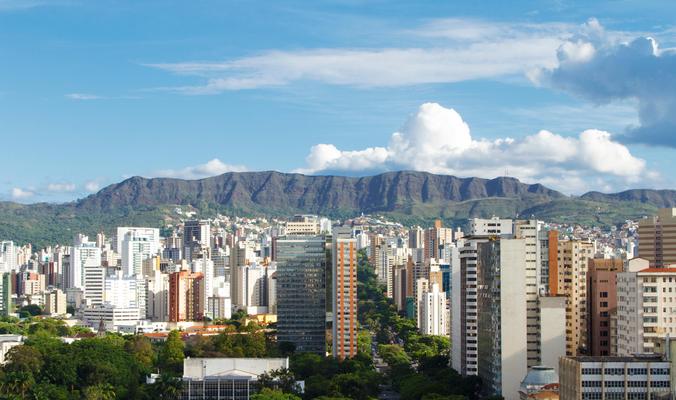 Transportation Options for Brazil Southeast Holidays
Visitors can land at the Guarulhos International Airport (GRU) in São Paulo for their Brazil Southeast holidays, or at the Rio de Janeiro-Galeao International Airport which also carries international flights. In addition, Rio de Janeiro has a port where visitors can arrive in Brazil Southeast aboard cruise ships. The climate of Brazil Southeast is generally tropical, and its summer is actually from December to February.
Beaches and National Parks to Visit during Brazil Southeast Holidays
Rio de Janeiro has some of the more famous beaches in Brazil such as the Leblon Beach and Copacabana, which is a venue for FIFA beach soccer. Off the coast of Rio de Janeiro is the Ilha Grande that includes the more scenic Lopes Mendes beach which is lined with almond and palm trees. There are also a number of great beaches in São Paulo among which is the beach at Bonete. The national parks are also a must-visit! They include the Serra da Canastra National Park, best known for its numerous waterfalls, and the hand-planted rainforest at Tijuca National Park in Rio de Janeiro.
Destinations to Visit in Rio de Janeiro and São Paulo
Be sure to check out the famous, and renovated, Macarana Stadium which has already hosted one FIFA World Cup final. Christ the Redeemer statue, at the Corcovado Mountain in Rio, cannot be missed. Rio's Sugarloaf Mountain offers fantastic panoramic views of the city. At São Paulo visitors can visit museums such as the Museu do Ipiranga, Museu de Arte Moderna and Museu de Arte de São Paulo, which has a renowned collection of European art, during their Brazil Southeast holidays.
Locations in Southeast Brazil