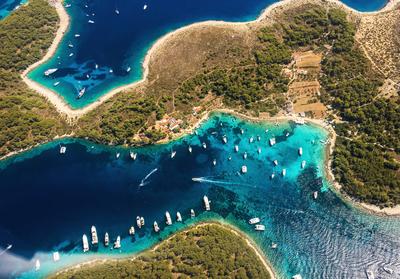 Sitting off of the Croatian coast between Split and Dubrovnik, the islands of the southern Adriatic are some of the most idyllic locations for travellers and holidaymakers in the world. South Adriatic island holidays make the perfect romantic getaway, family trip or backpackers' voyage.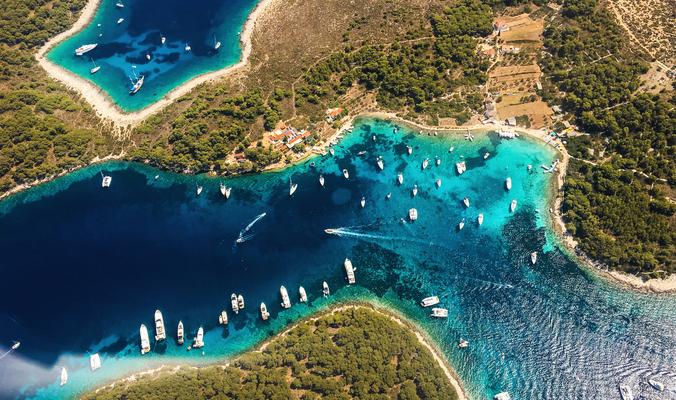 South Adriatic island holidays: Essential tips
The best time to visit these stunning islands is during the long, hot Croatian summer between the months of May and September. Split and Dubrovnik airports are both nearby, so you can start your south Adriatic island holidays at either one of these points. Airport transfer buses are regular and quick. From either of these cities, you can take extremely affortable and easy boat trips to each of the islands you want to visit, stopping off for as little or as long as you like at each. The time zone in Croatia is GMT +2.
Highlights of the south Adriatic islands
By far the most popular and most well known islands are Brac, Hvar and Korcula. By hopping from island to island, you can enjoy beaches, dramatic mountain scenery and bright blue seas that are a joy to swim in. Hvar has a historic town with stone streets and nightlife, as well as a big hill which you can climb to admire sea views for miles. Mijet, the southernmost island, is one of the most overlooked beauty spots in the South Adriatic Islands with its National Park and heavenly lakes.
Your south Adriatic island holiday would not be complete without also exploring the cities of Split or Dubrovnik. Popular with tourists, these two spots are quintessentially Croatian, with their old cities and cream and orange buildings dotted on wooded hills, overlooking crisp blue water.
Other destinations in Croatia