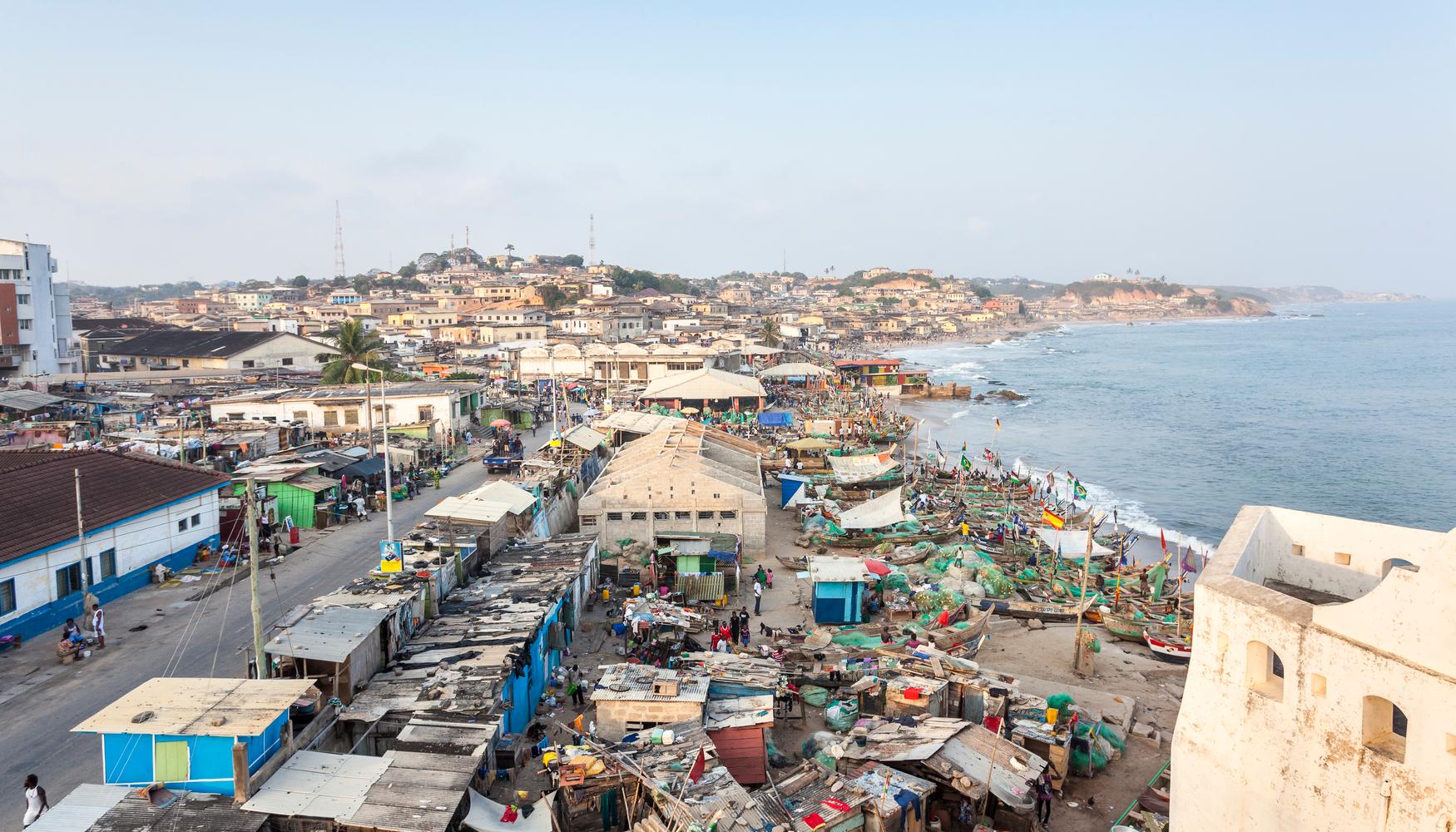 Ghana holiday information
| | |
| --- | --- |
| Top holiday (Flight+Hotel) | £319 |
| Family holiday (Flight+Hotel) | £295 |
| Romantic holiday (Flight+Hotel) | £412 |
| Luxury holiday (Flight+Hotel) | £313 |
| Budget holiday (Flight+Hotel) | £161 |
Ghana entices adventure seekers with its mountain-peak views of waterfalls, lakes and the country's villages, scattered peacefully across the hilly landscape. Its capital city, Accra, boasts sprawling outdoor markets, vibrant fishing harbours and stretches of beaches, crowded with party lovers.
Planning Holidays in Ghana
Flight time from London to Ghana's capital Accra is approximately 6.5 hours. There is no time difference between the two cities. Ghana boasts a tropical climate, perfect for year-round travelling. Northern Ghana has a rainy season which runs from April – October. The remainder of the year is hot and dry while the south-west is hot and humid. The coolest months are July and August, when the average temperature is still a pleasant 25°C. There are numerous transportation options available to visitors on holidays in Ghana including buses, taxis, trains and boats. Hire cars are also an option for travellers.
Holidays in Ghana: The Coast
500 km of coastline stretches gracefully from the Ivory Coast to Togo. Remnants of European coastal forts can be found along the palm-lined beaches. In between swimming and relaxing on the beach, travellers can immerse themselves in the local culture through drumming, dancing and cooking classes.
Holidays in Ghana: Monkey Gods and Hippos
Visitors can play with the cheeky Mona monkeys at the Tafi Atome Monkey Sanctuary located in the Volta Region of Ghana. Regarded as sacred, the best time to visit the Mona monkey population is during the early hours of the morning. Along the Black Volta River is the Wechiau Community Hippo Sanctuary, home to one of the two remaining hippopotamus populations in Ghana. At sunrise, visitors can enjoy a canoe trip up the river, where the life of hippos will be revealed.