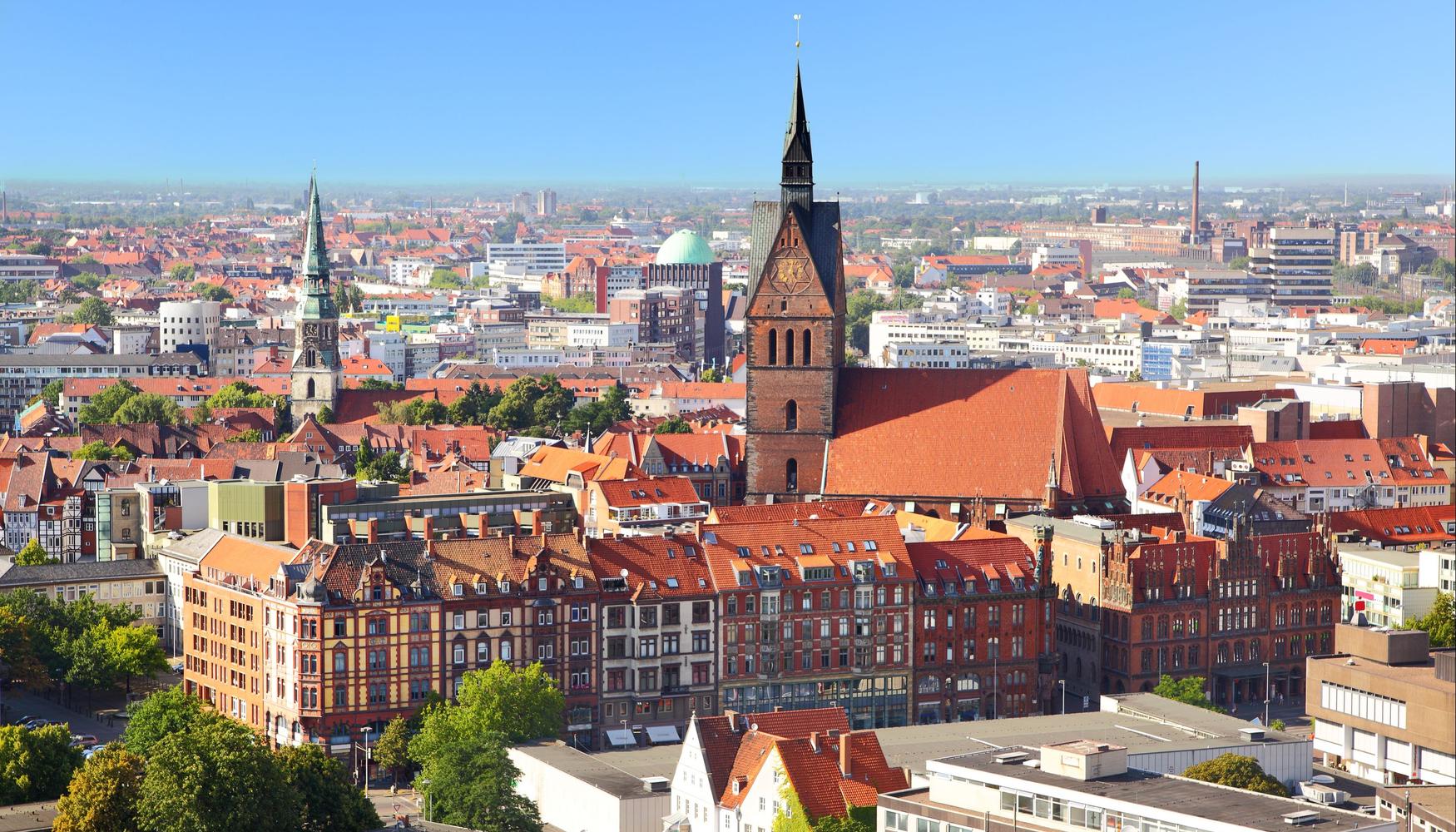 Hannover holiday information
| | |
| --- | --- |
| Top holiday (Flight+Hotel) | £232 |
| Family holiday (Flight+Hotel) | £252 |
| Romantic holiday (Flight+Hotel) | £242 |
| Luxury holiday (Flight+Hotel) | £239 |
| Budget holiday (Flight+Hotel) | £125 |
Hannover is a small city in Germany, and the capital of Lower Saxony. Despite its compact size, it has a lot of interesting history and attractions to enjoy. You might spend your Hannover holidays strolling in the city's many parks, exploring museums or learning about Hannover's past.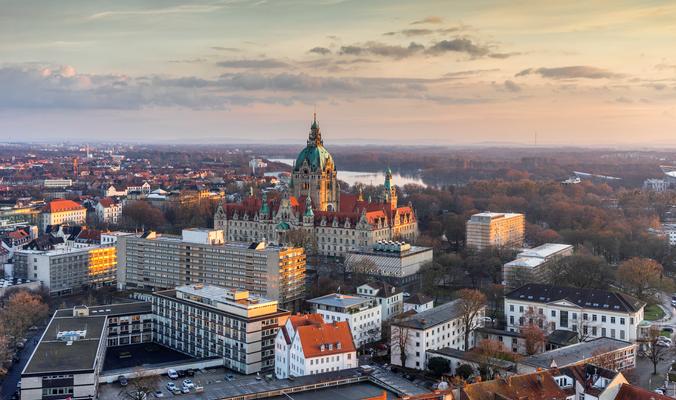 Essential tips for Hannover holidays
The most popular time for Hannover holidays is between the months of May to October, with July being the warmest month. For Christmas markets, mulled wine (Glühwein) and iceskating opportunities, visit during the festive winter season. From Hannover airport, take a 17 minute train ride into the city centre, or take a taxi. Public transport options, such as buses, trams and trains will take you around the city; otherwise you can walk or cycle. Hannover is in the GMT+2 time zone.
Hannover's highlights
The 17th century Great Garden of Herrenhausen makes an ideal day-time activity; it pays homage to the Versailles Garden in France and is full of bright flowers in the summer. One of the few historical buildings in Hannover is Castle Marienburg, which is a neo-Gothic building in the hills, with fairytale turrets. There is also an aquarium, Sea Life, and the Hannover Zoo; these provide fun day trips for the whole family. On Saturdays, a flea market is held, which sells an incredible range of items, from art to antiques and knick-knacks.
Culture in Hannover
A number of museums are must-sees on your Hannover holidays. The Landesmuseum houses a variety of exhibitions, including Low Saxony prehistory, whereas the Historical Museum tells the story of Hannover. Modern art can be found in the Sprengel Museum, and there's even a museum dedicated to the blind, the Blindenmuseum. Many festivals and firework displays take place throughout the year, such as the world fireworks competition, the Spring Festival, Kleinest Fest and Lake Masch Festival.