Kedah holiday information
| | |
| --- | --- |
| Top holiday (Flight+Hotel) | £248 |
| Family holiday (Flight+Hotel) | £221 |
| Romantic holiday (Flight+Hotel) | £374 |
| Luxury holiday (Flight+Hotel) | £362 |
| Budget holiday (Flight+Hotel) | £137 |
Located in the northwestern part of Peninsular Malaysia, Kedah's landscape includes dramatic mountain peaks, clear ocean waters and an endless expanse of rice paddies. Mount Jerai, the highest peak in Kedah, sits majestically at a height of 986 metres, offering striking views of the Strait of Malacca.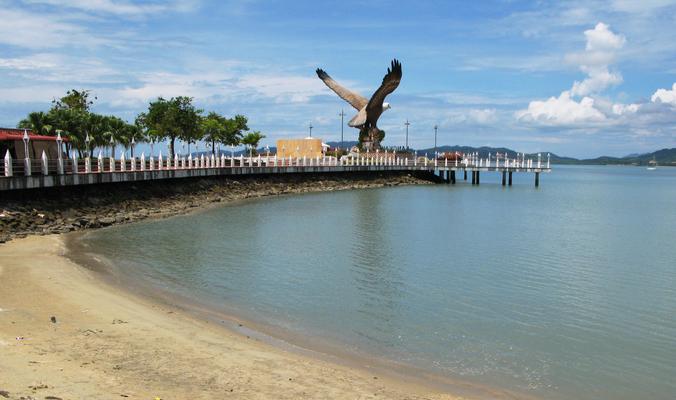 Planning Kedah holidays
Malaysia is eight hours ahead of the UK (GMT+8). Visitors can reach Kedah by plane, bus, private car, train or boat. Kedah entices visitors all year round with its humid and sunny climate. The rainy season falls between October to April, however rain falls fairly evenly throughout the year. Many travel options exist for travellers while in Kedah including taxis and busses. Renting a car or scooter is a great way to explore Kedah.
Kedah holidays: Ancient treasures and contemporary views
Two thousand years of history is unveiled at Bujang Valley, where the remnants of a once thriving Hindu-Buddhist civilisation can be found. Visitors can explore the ruins of ancient temples and intricately designed artefacts from the sixth century, including Persian ceramics, stoneware and pottery. For travellers keen on the more contemporary aspects of Kedah, the view from Alor Setar Tower, whose observation deck stands at 88 metres, stretches as far as Thailand on a clear day.
Kedah holidays: Langkawi, the jewel of Kedah
Resting in the waters of the Andaman Sea is Langkawi, an archipelago of 99 islands, and home to the Telaga Tujuh Waterfalls. Surrounded by jungle-draped mountains, legend has it that fairies once come to bathe and frolic in the seven natural pools along the waterfall's path. For travellers with a keen sense of exploration, Tanjung Rhu beach, on the northern most tip of the island, boasts centuries old limestone caves, mangroves, waterways and isolated sandy beaches.