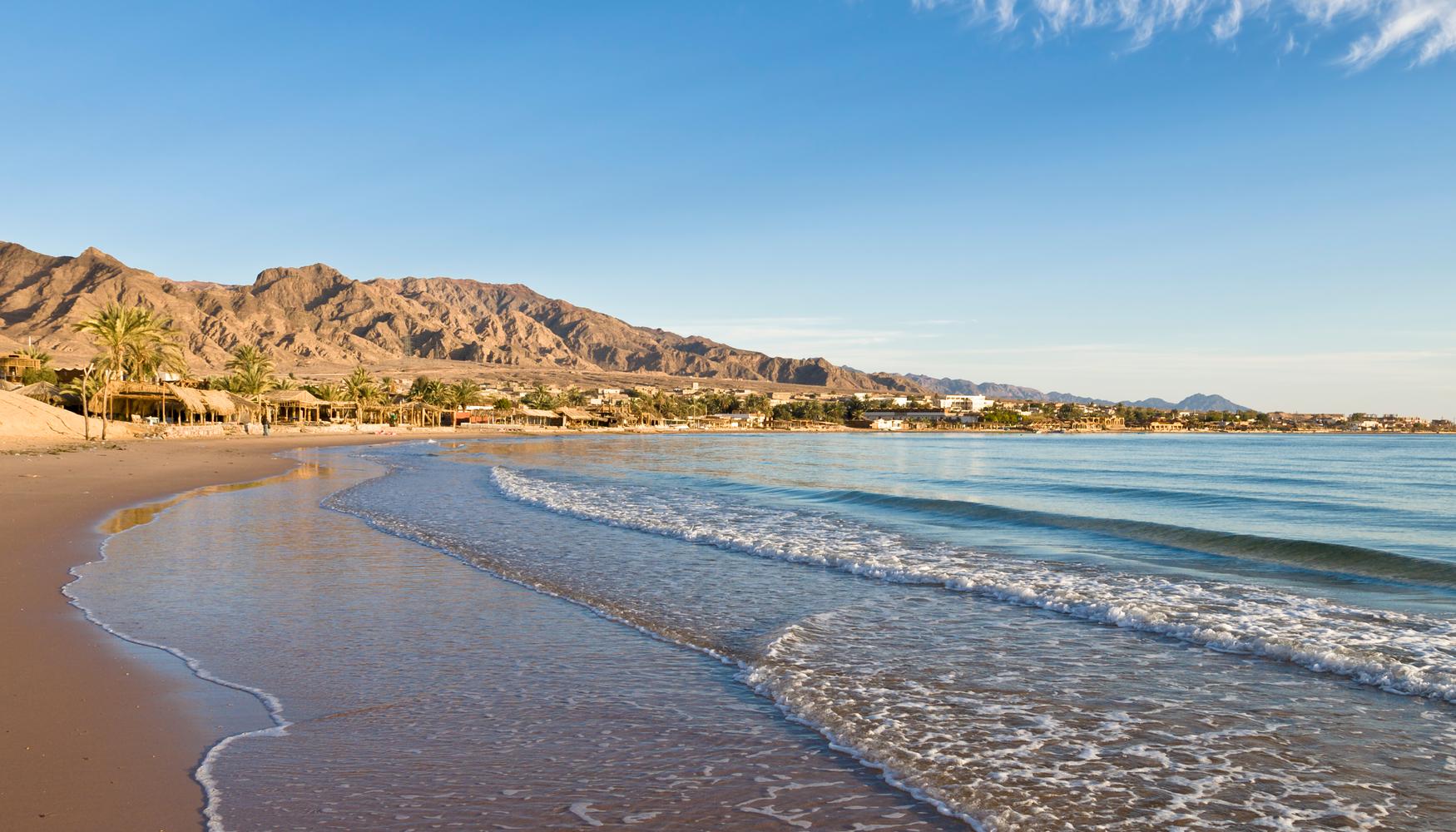 Dahab holiday information
| | |
| --- | --- |
| Top holiday (Flight+Hotel) | £253 |
| Family holiday (Flight+Hotel) | £253 |
| Luxury holiday (Flight+Hotel) | £247 |
| Budget holiday (Flight+Hotel) | £183 |
Dahab, which means 'gold' in Arabic, is a small town located 85 km north of Sharm el-Sheikh on the Gulf of Aqaba on the southeast coast of the Sinai Peninsula in Egypt. Originally a Bedouin fishing village, it is now a thriving resort with hotels, restaurants, campsites, cafes, bars and golden beaches, and is considered to be one of the Sinai's most treasured diving destinations.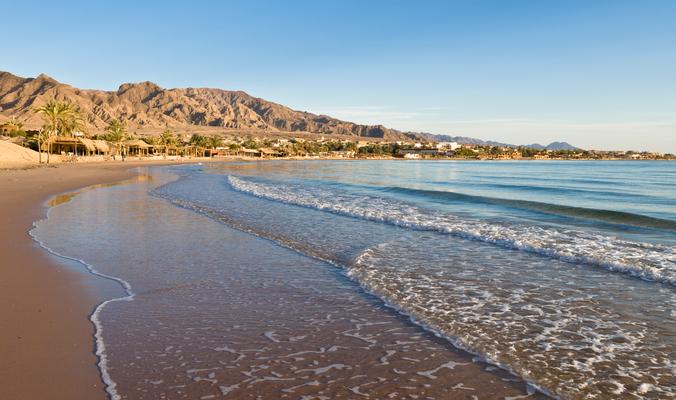 Dahab Holidays - Climate and Transport
The weather in Dahab during summer is very hot and dry. So the best times to travel to Dahab are from March to April and October to November, when temperatures are between 22-27°C. Dahab holidays are ideal for travellers who like the idea of a secluded beach resort away from mass tourism. To reach Dahab, visitors can take flights to Cairo or Sharm el-Sheikh airport and then take a taxi or a bus from there.
Attractions in Dahab
Dahab, with over 50 exotic deep sea diving spots with coral reefs and a variety of marine life, is a dream vacation spot for travellers. Blue Hole, the Bells, the Eel Garden, Lighthouse and Canyon are few of the most popular dive sites in Dahab. Blue Hole, which rests in the shallows of a sapphire reef shelf, is the most popular dive site in Sinai. To explore Dahab further, tourists can also visit Ein Khudra and Wadi Gnai, two small Bedouin oases particularly popular for sand-boarding and rock climbing activities.
Dahab holidays offer active holidaymakers a large array of activities like windsurfing, scuba diving, desert trekking and rock climbing. You can take a desert safari or a quad bike ride in the desert of Sinai, go mountain climbing in Wadi Gnai, or enjoy windsurfing around the Laguna area. These exhilarating desert and marine activities, along with idyllic beaches, make Dahab an ideal holiday spot.
Other destinations in Janub Sina'