Nabq Bay is an unspoiled paradise on the southern coast of the Sinai Peninsula. Bordered by desert and sea, it is situated where the Gulf of Aquaba meets the Red Sea. This environmentally protected area, which is home to hundreds of coral species and an incredible variety of fish, makes it a remarkable place to dive and swim. Add to this a number of world class restaurants and resorts and Nabq holidays offer an amazing experience.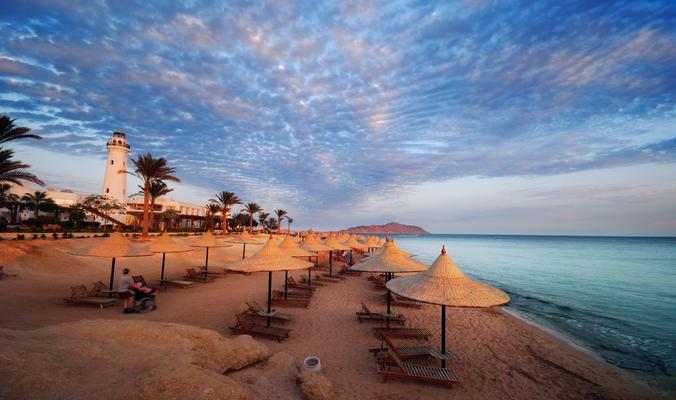 Beginning Your Nabq Holidays
Naqb is a simple 20 minute drive from Sharm International Airport. Taxi queues line up outside of the arrivals lounge, so transportation is fairly easy to work out. However, remember to bargain hard and never leave without first settling a price. To streamline the process, a number of package holiday and all-inclusive options are available in the area. They often offer airport pickup, so check out details online before booking. Nabq holidays are best (especially for diving) through March-June. However the desert climate makes for year round sand and surf opportunities.
What to Do on in Nabq
Of course many people choose their Nabq holidays for the beach, and with good reason. The sea here is unique in that there is almost a kilometre of ankle deep water, before a steep drop off to the marine area. This is a great oportunity for free divers, and independent swimmers. There are also a number of excursions available around the bay. Diving trips to different reefs and exquisite views of the Ras Mohamed National Park are all an easy drive away. For land lovers there is a golf course nearby and for those looking for some desert fun, quad trips can be easily arranged. With so much to do, in such a relaxing and beautiful environment, the visitor is guaranteed to leave their Naqb holidays relaxed and refreshed, with memories to last a lifetime.
Other destinations in Janub Sina'