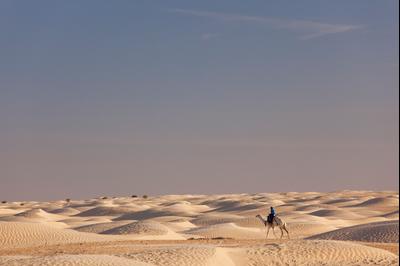 Located in South-Central Tunisia and known as the 'Gateway to the Sahara', Douz grew up around a palm oasis that was once an important historical stop on Trans-Saharan caravan routes. Douz holidays are popular with travellers who want to have an exotic taste of the desert lifestyle.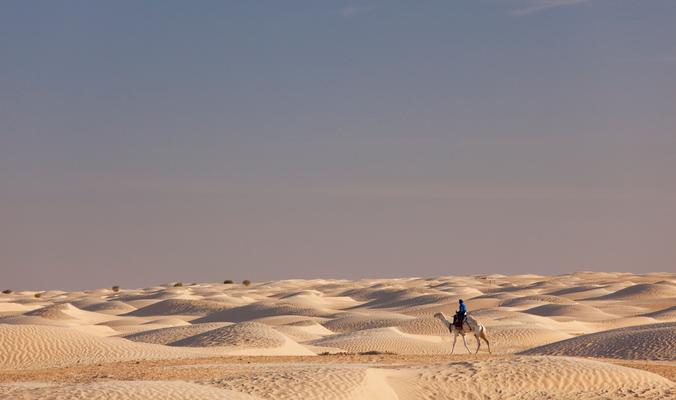 Douz holidays: Exotic escape to a luscious desert oasis
Douz is a popular holiday destination as there are attractions in this oasis all year round. Between November and March night time temperatures can drop quite low in the desert and there will be some rain in the winter but otherwise Douz enjoys over 300 days of sunshine a year. In the dry summer the temperatures can soar to 40C. Douz is located in the Central European Time Zone. The easiest way to get to Douz is to include it as a destination on one of the package holidays offered in Tunisia, or take a coach from beachside resort to enjoy a few days in the desert. These package tours can include hotels and trips into the Sahara.
A celebration of culture on Douz holidays!
A highlight of Douz holidays is the Festival of the Sahara which is held in December. The four day festival showcases and celebrates the traditional and nomadic culture of the region. The major reason holidaymakers head to Douz is to take a trip into the Sahara desert, this can be done in a traditional manner on the back of a camel, or with more modern modes of transport, such as a motorbike or 4x4. These trips can range from a few hours to overnight trips and camping in traditional Bedouin style tents. Finally be sure to visit the Douz souq, or market, to find Tuareg jewlery, Berber rugs, and the fresh dates for which Douz is famous.
Other destinations in Tawzar