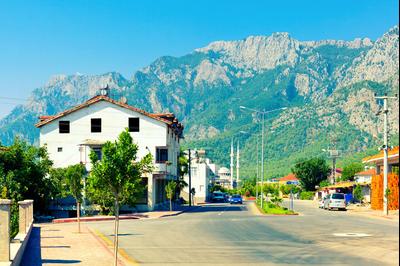 Göynük (Antalya) holiday information
| | |
| --- | --- |
| Top holiday (Flight+Hotel) | £178 |
| Family holiday (Flight+Hotel) | £178 |
| Romantic holiday (Flight+Hotel) | £258 |
| Luxury holiday (Flight+Hotel) | £277 |
Göynük (Antalya) holiday price trends
Estimated flight+hotel price
Göynük (Antalya) in
{1}
2 travellers
Flight to Göynük (Antalya)
3 nights at hotel
Median hotel rate + median airfare from United Kingdom
Only 3.5 hours from London, the Turkish Riviera (or Turquoise Coast) is known for offering sunshine, beaches, spas and a welcoming warm climate at any time of the year. Nestled at the foot of Taurus Mountains, Beldibi is a quiet Mediterranean beach holiday destination where you can wander the streets stopping at quaint cafes and restaurants while soaking up the sun and ocean views. Beldibi is the perfect sunny destination with all-inclusive packages and accommodation to suit any budget and any occasion.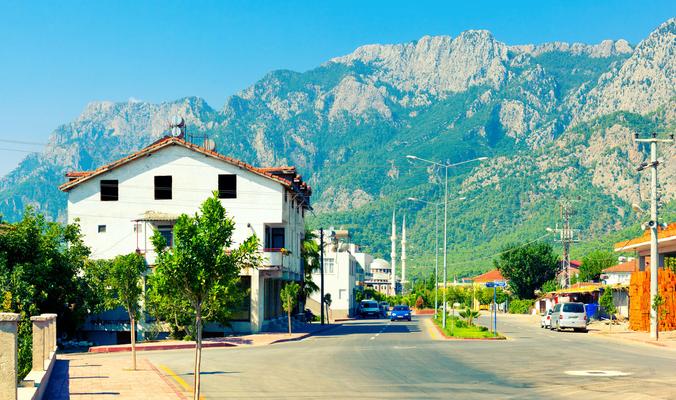 Sunny holidays in Beldibi
With an average year-round temperature of 22°C, you can enjoy holidays in Beldibi anytime of the year with the warmest months being from May through September. Holidaymakers will fly into the international airport in nearby Antalya, only 25 kilometers away from Beldibi. Turkey is part of the Eastern European time zone and their currency, the Turkish Lira, can easily be obtained from your local bank or holiday hotel.
Beldibi holidays: What to see and do
Situated within Olympos Coastal National Park, Beldibi offers holidaymakers the chance to enjoy swimming and watersports along the scenic beaches followed by an afternoon trek to Mount Chimera with its spouting volcanic vents. With a temperature of 28°C in the summer, the Mediterranean waters around Beldibi are also popular for yachting, snorkelling and scuba diving amongst the colourful marine life and shipwrecks.
High above sea level, prehistoric drawings of animals and people can be viewed among the rocks near Beldibi Cave. A holiday in Beldibi wouldn't be complete without visiting the Greek ruins of the Mausoleum of Maussollos and the Temple of Artemis both of which were named as being amongst the historic seven wonders of the ancient world.
Other destinations in Turkish Riviera