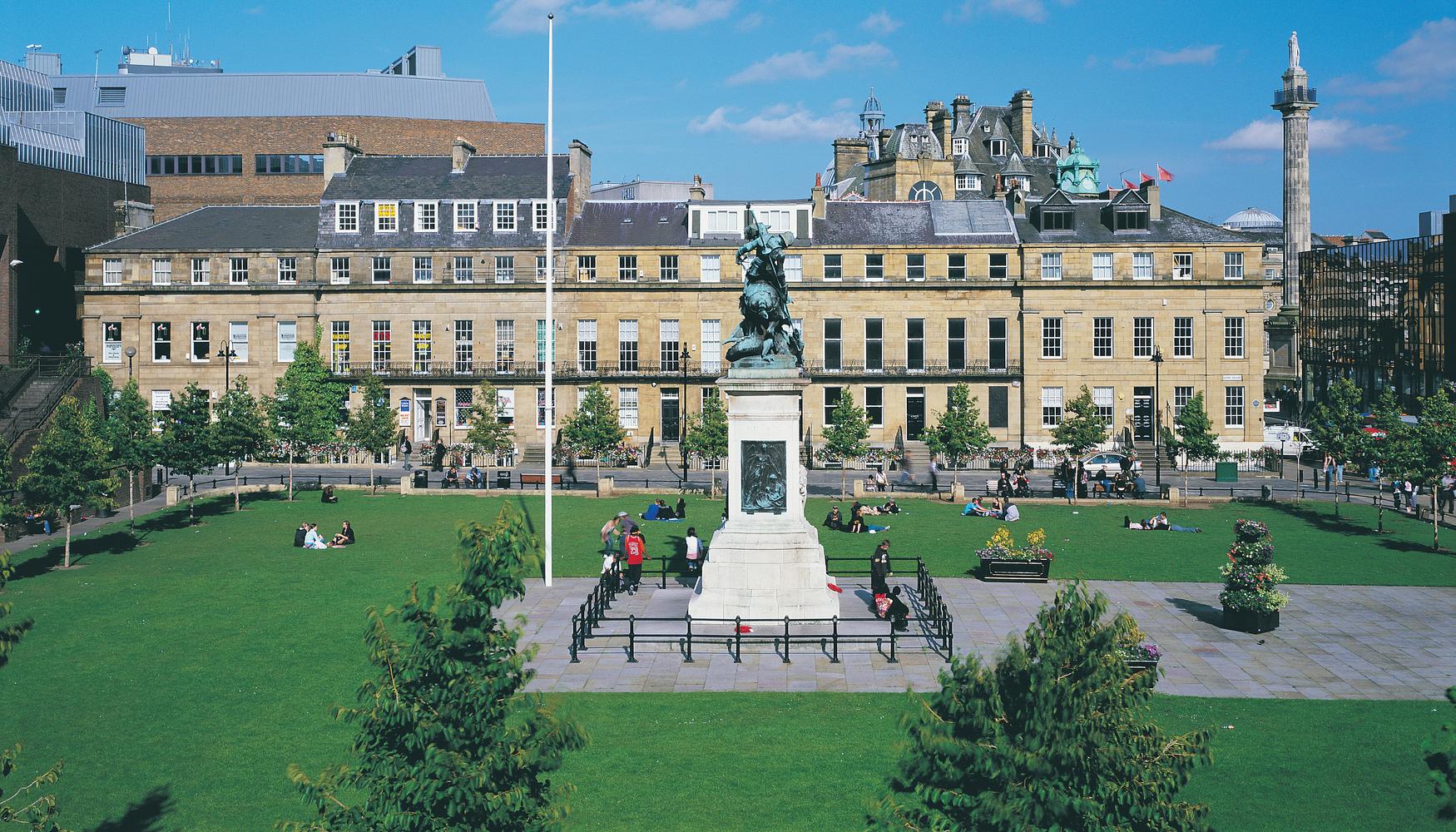 Newcastle upon Tyne holiday information
| | |
| --- | --- |
| Top holiday (Flight+Hotel) | £347 |
| Family holiday (Flight+Hotel) | £241 |
| Romantic holiday (Flight+Hotel) | £453 |
| Budget holiday (Flight+Hotel) | £445 |
Newcastle upon Tyne is a city located in the metropolitan county of Tyne and Wear in North East England. Home to a quarter of a million people, Newcastle upon Tyne holidays feature a distinct Geordie culture and the city is renowned for its bustling nightlife, galleries and museums, rich music scene and sports teams.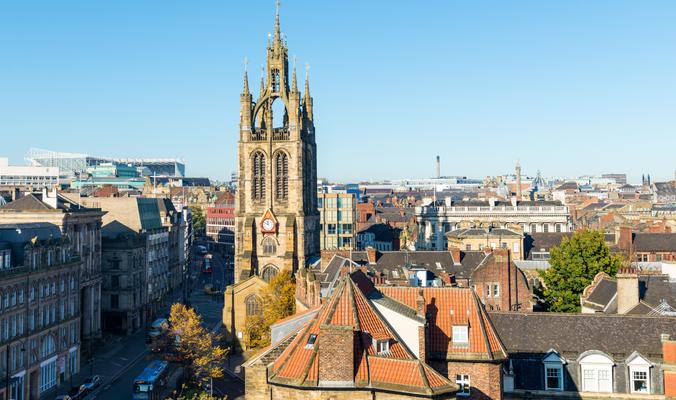 Newcastle upon Tyne: Travel Tips
Newcastle International Airport connects the city to various UK and European destinations, and trains operate a frequent service to London. Newcastle upon Tyne holidays could also incorporate a trip to Edinburgh, Glasgow or other Scottish cities easily accessible by train or bus, and are only a short journey away. Newcastle is one of the driest cities in the UK, experiencing its warmest temperatures during the summer.
Newcastle upon Tyne Holidays: Attractions & Excursions
One of the key attractions in Newcastle upon Tyne is the Tyne Bridge, a famous arch bridge located in the centre of town over the River Tyne. Newcastle upon Tyne is known for having many historic buildings and a host of galleries, museums and theatres. Central Arcade, a shopping centre housed in a stunning Victorian arcade, offers a great number of different shopping outlets. Grainger Town is another example of the historical side to Newcastle upon Tyne, with its Grey Street being voted as England's finest street in a 2005 survey.
History during Newcastle upon Tyne Holidays
Perhaps the most famous relic of England's Roman past is Hadrian's Wall, a World Heritage Site fortification built in AD122 by the Roman Empire across the width of England. This lies to the west of the city and is easily reached from anywhere in Newcastle upon Tyne. The Angel of the North in Gateshead—a short distance from Newcastle upon Tyne holidays—is a modern sculpture designed by artist Antony Gormley. The monument is an impressive 20 metre tall steel structure with a 54 metre-wide wingspan and can be seen from miles around.
Other destinations in United Kingdom