With the worst of the winter over, the Easter holidays in April bring a taste of better weather to come in the UK, but high temperatures aren't guaranteed. If you want a guaranteed dose of spring sun, however, there are plenty of destinations in Europe and further afield where sunny days on the beach beckon. Spring in Europe is an ideal time for sightseeing as well as sunbathing, especially if you're travelling with children. As summer comes around, it can become way too hot. For those who like the higher temperatures in spring, go long-haul to places such as Mexico and Dubai. In April, these are definitely hot holiday destinations where you'll want to spend whole days on the beach or by the pool. So, whether you're looking for a family holiday, a sightseeing break or a romantic weekend, it's time to pack your swimsuit, sunglasses, and sun cream and try out these 10 Easter sun holidays for 2022.
Just a word of caution before you finalise your plans and pack your suitcase. Travel restrictions and regulations around the world are in a state of change at the moment. Keep up to date with the latest information with regular visits to our Travel Restrictions page.
1. Crete, Greece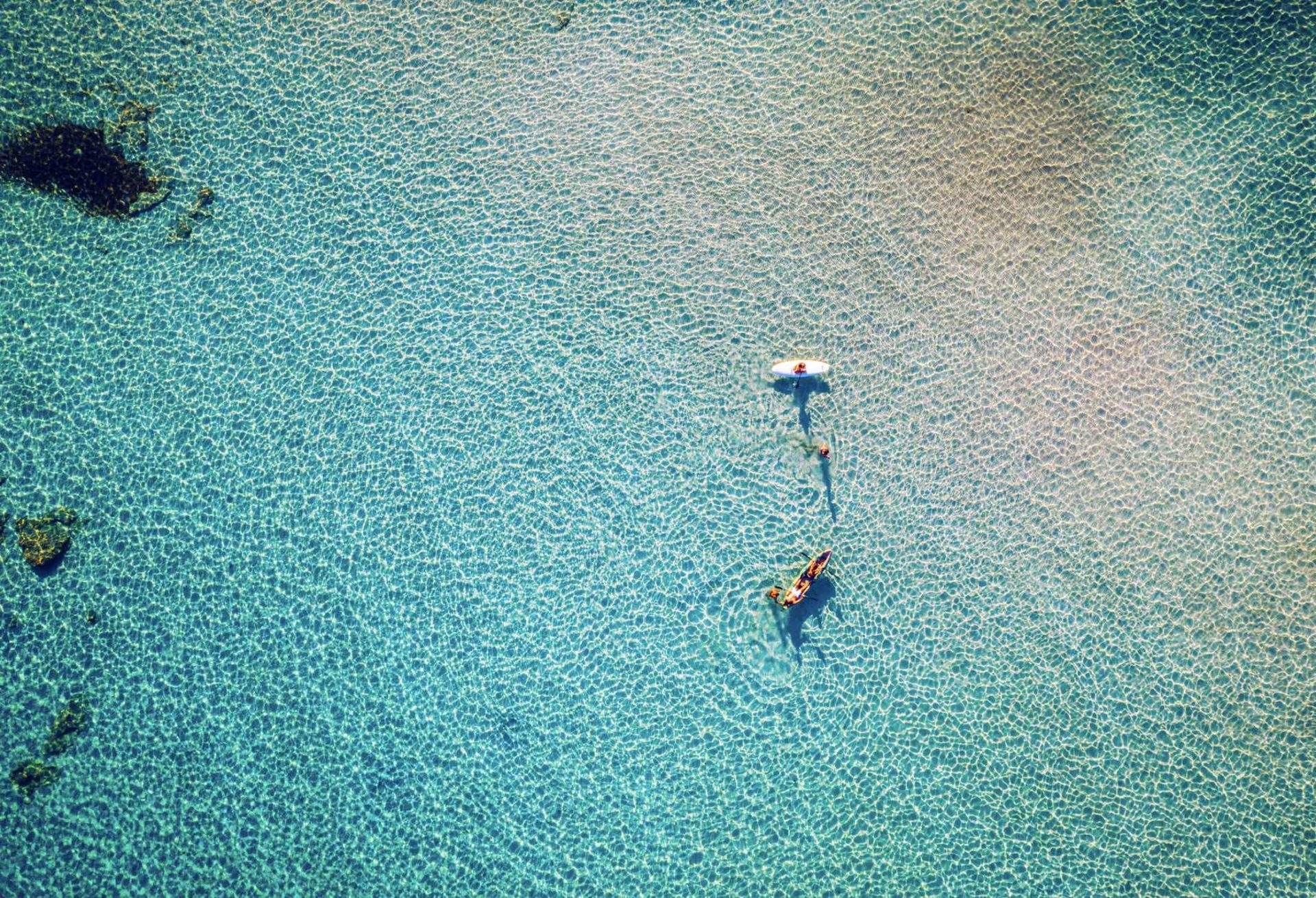 When it comes to beautiful islands, you're spoiled for choice in Greece. Each has its own character but maybe the most beautiful is Crete. By the Easter holidays, it is also one of the hottest places in Europe, with temperatures regularly reaching a comfortable 20°C. Malia and Hersonissos have family-friendly beaches with plenty of water activities to keep the kids occupied all day, perfect for a sun holiday. Chania and Agios Nikolaos are charming destinations if you're looking for romance, while Heraklion, the capital, has its own picturesque but gritty atmosphere. Just outside Heraklion is Knossos, home to the fascinating archaeological remains of Europe's oldest city. Take time out from the beach on your holiday in the sun by hiring a car and driving through Crete's spectacular mountain scenery and lunching on the best of the island's meat and cheese, washed down with rugged local wines.
2. Canary Isles, Spain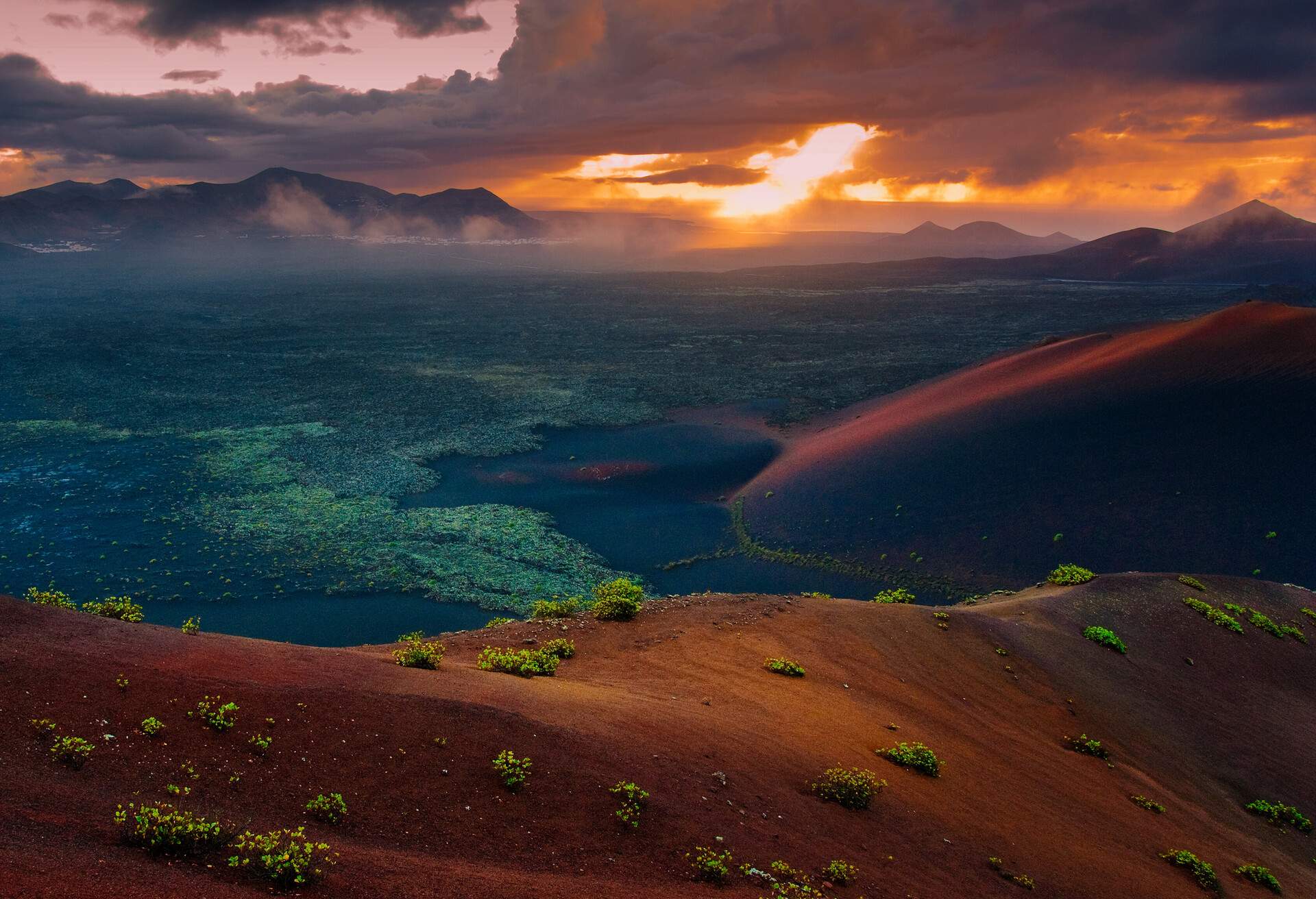 It's easy to find Easter sun in the Canary Isles. . Lanzarote is the first island to benefit from this Easter sun, reaching a lovely 24°C in April. With its beaches and water parks such as Playa Blanca, your family can make the most of its 8 hours of sunshine. If you love chasing the waves, travel to Lanzarote at Easter and take advantage of off-season surf school prices. Visit Tenerife in March or April and you're also guaranteed a sunny holiday with the added advantage of less crowded beaches than in the summer months. For something a little special, spend a day horse trekking in Mount Teide National Park. And, if you're planning a romantic Easter holiday in Europe, you can't beat Gran Canaria with its dramatic cliffs and dune-scapes.
Find flights to Canary Islands
3. Sicily, Italy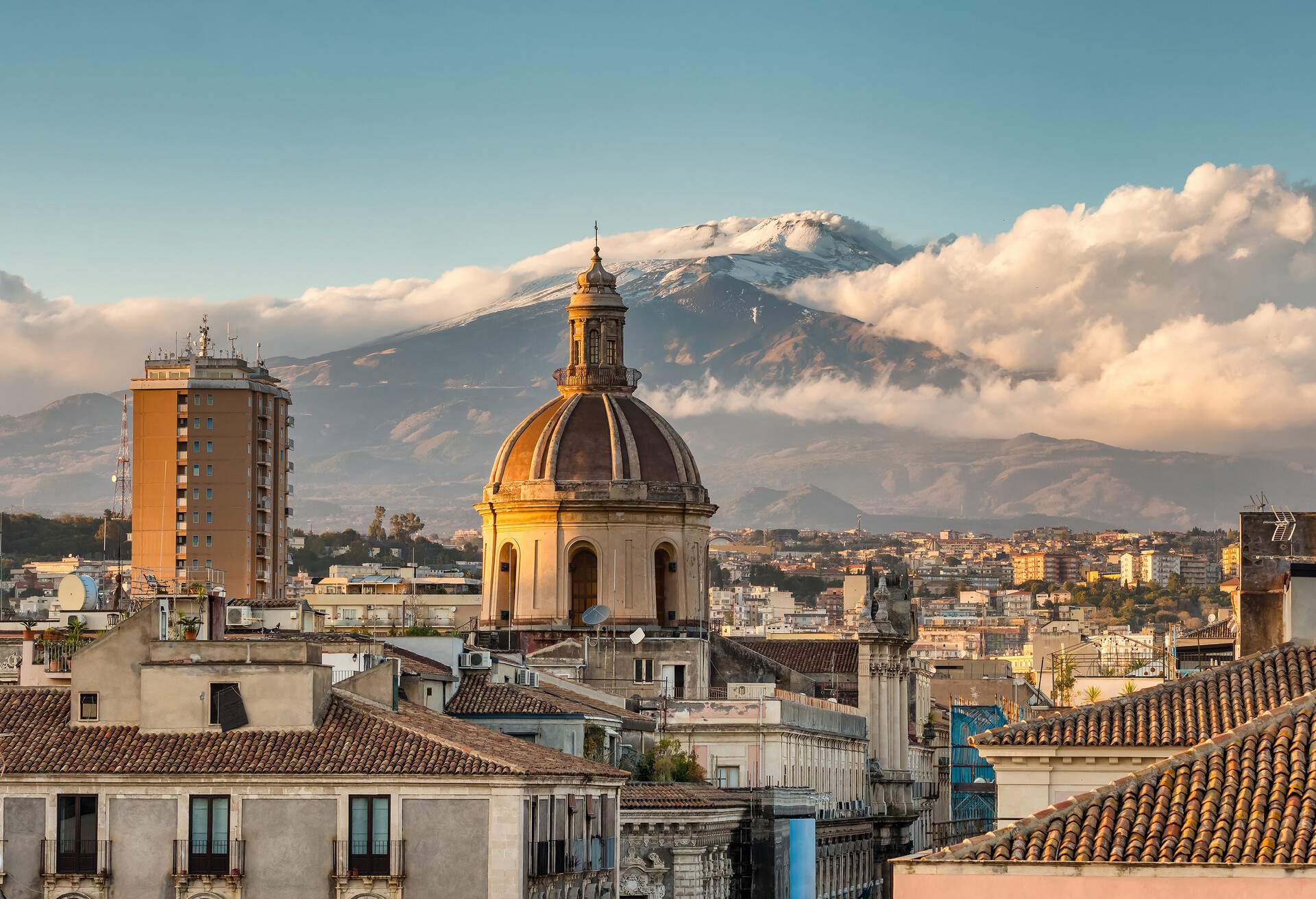 Temperatures in Sicily reach a respectable 22˚C in Spring, making it warm enough for a sunny holiday in 2022. It's not too hot to explore the island's Greek and Roman heritage or stroll around the historic towns of Catania, Palermo and Syracuse, but definitely warm enough to enjoy breathtaking beaches. Enjoy lazy days with the golden sand and crystal clear waters of beaches such as Scala dei Turchi and Sampieri. During April, Holy Week is celebrated on the island. Wherever you stay for your island holiday in the sun, you can watch lavish processions and feast on traditional delicacies such as slow-roasted spring lamb. Find outdoor adventure during Easter holidays in Sicily by cycling or hiking through the Zingaro Nature Reserve or the magnificent landscape that surrounds Mount Etna.
4. Republic of Cyprus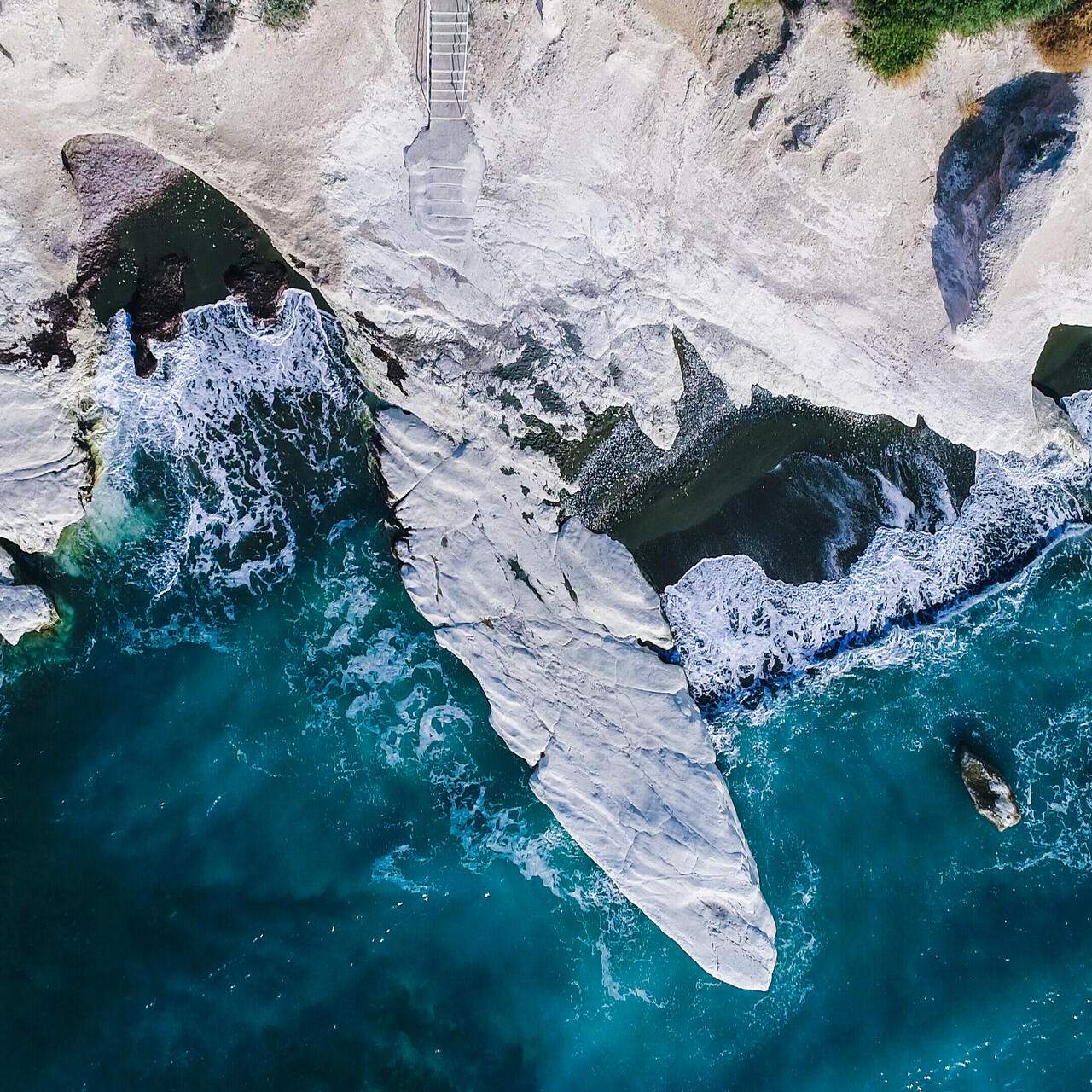 With temperatures reaching highs of 27˚C by the end of April, the Republic of Cyprus is an attractive choice for your Easter holiday in the sun. With its forts and harbour, there's much to do and see in the ancient city of Paphos, named European Cultural Capital in 2017. If being on the water inspires you, then Larnaca offers sailing, paddleboarding, diving, swimming and more. For the kids, there is Waterworld Waterpark in Ayia Napa or the Watermania Waterpark near the little village of Fasouri. If you can bear to leave the beach, head to the rugged interior of Cyprus for a day's walking and you'll be blown away by the flowers and herbs that flourish in rich abandon during the spring months.
5. The Algarve, Portugal
Outdoor adventures, romantic sunset walks on the beach and safe family fun turn the Algarve coastline of Portugal into a great destination for your spring sun holidays in 2022. With temperatures reaching the mid-twenties, resorts such as Lagos, Albufeira and Faro are perfect for families. With beaches, theme parks and museums such as the National Maritime Museum, you'll find plenty to entertain you. Get the children to look out for the storks' nests sitting on top of Faro's cathedral. Portimão, once a sardine fishing hub, is a relaxed and scenic place for a romantic spring break. It's also a good base for sailing and golfing holidays, especially when you take advantage of off-season prices.
6. Morocco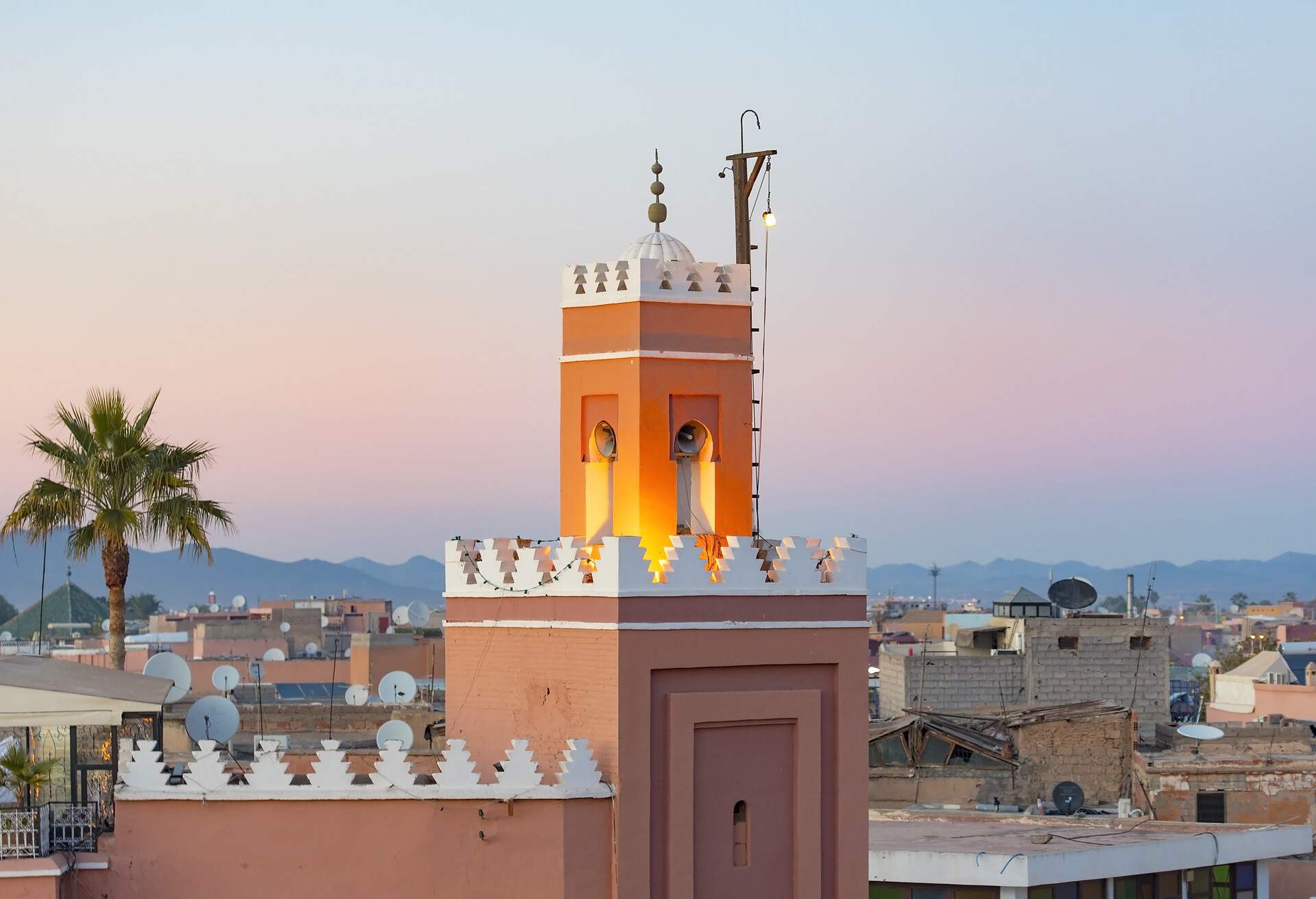 If you want to head away from Europe for your April sun holiday but don't want a long-haul flight, then spring in Morocco is truly delightful. Temperatures start to rise rapidly from mid-March, reaching an enjoyable 23°C by April. In spring, the hills are alive with the delicate colours of almond blossom while sheltered courtyards in bustling cities such as Casablanca and Chefchaouen are perfect for enjoying a leisurely coffee. If no holiday is complete without lazing on the beach, you'll find beautiful options at Agadir, while history can be soaked up in Marrakech, the 'Red City'. Take a stroll around the spectacular Bahia Palace with its lush gardens and delicate stucco work before shopping for souvenirs in the souks.
7. Mexico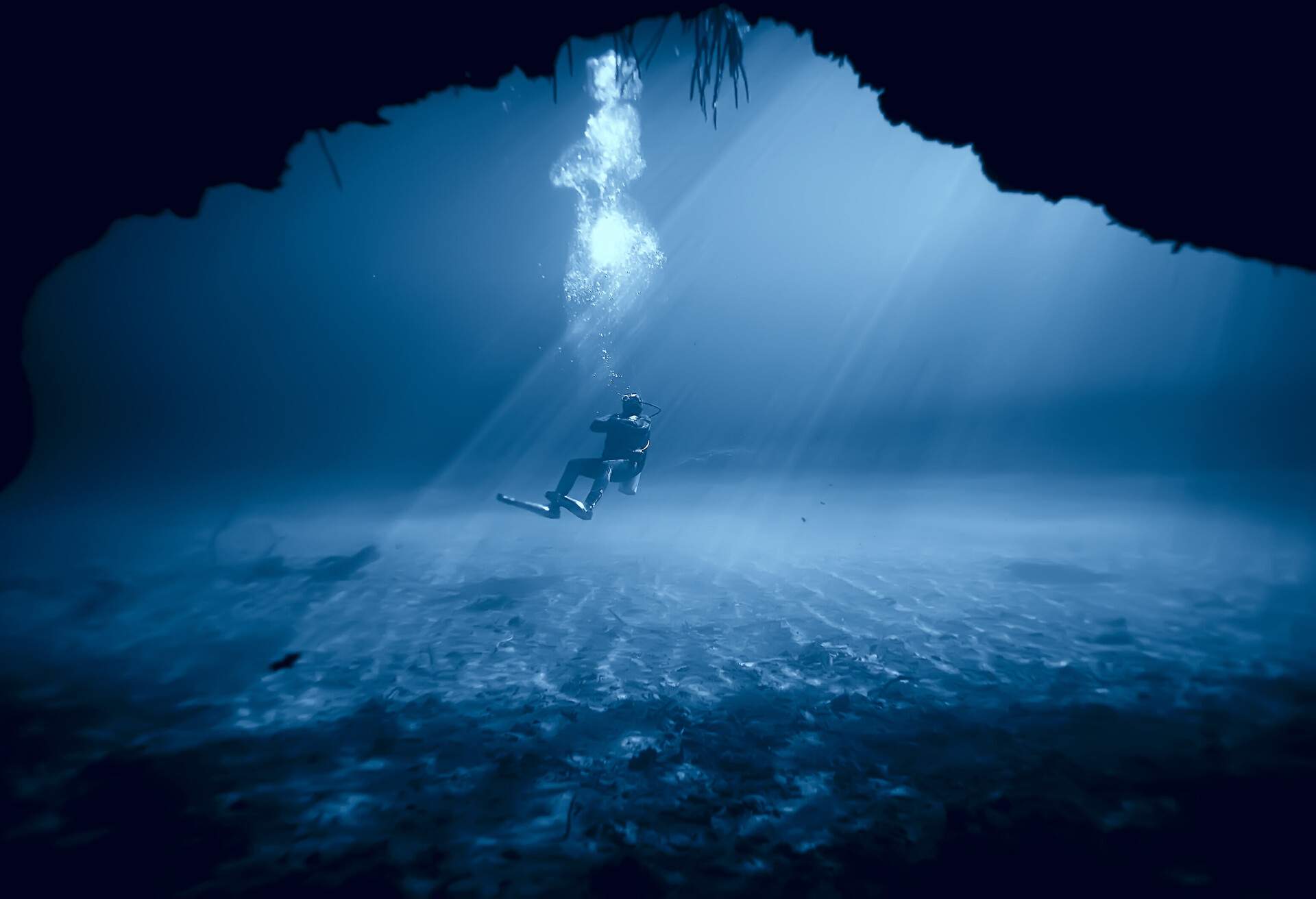 If you're happy to take a longer flight for the Easter holidays in the sun, then Mexico has average temperatures of 26°C in March and April. All-inclusive resorts at Cancun and Puerto Vallarta with their sandy beaches and lagoons teeming with sea life ensure the stresses of daily life are left well behind you. Ideal if your plan is to spend the days swimming in the sea and sunbathing on the beach. Feeling more energetic? Then, explore historic Chichen Itza or go hiking in the Tulum National Park or Oaxaca's cloud forests. For the adventurous, there is the possibility of surfing the Pacific waves, snorkelling in the Caribbean Sea, or even whitewater rafting on Mexico's rivers.
8. Florida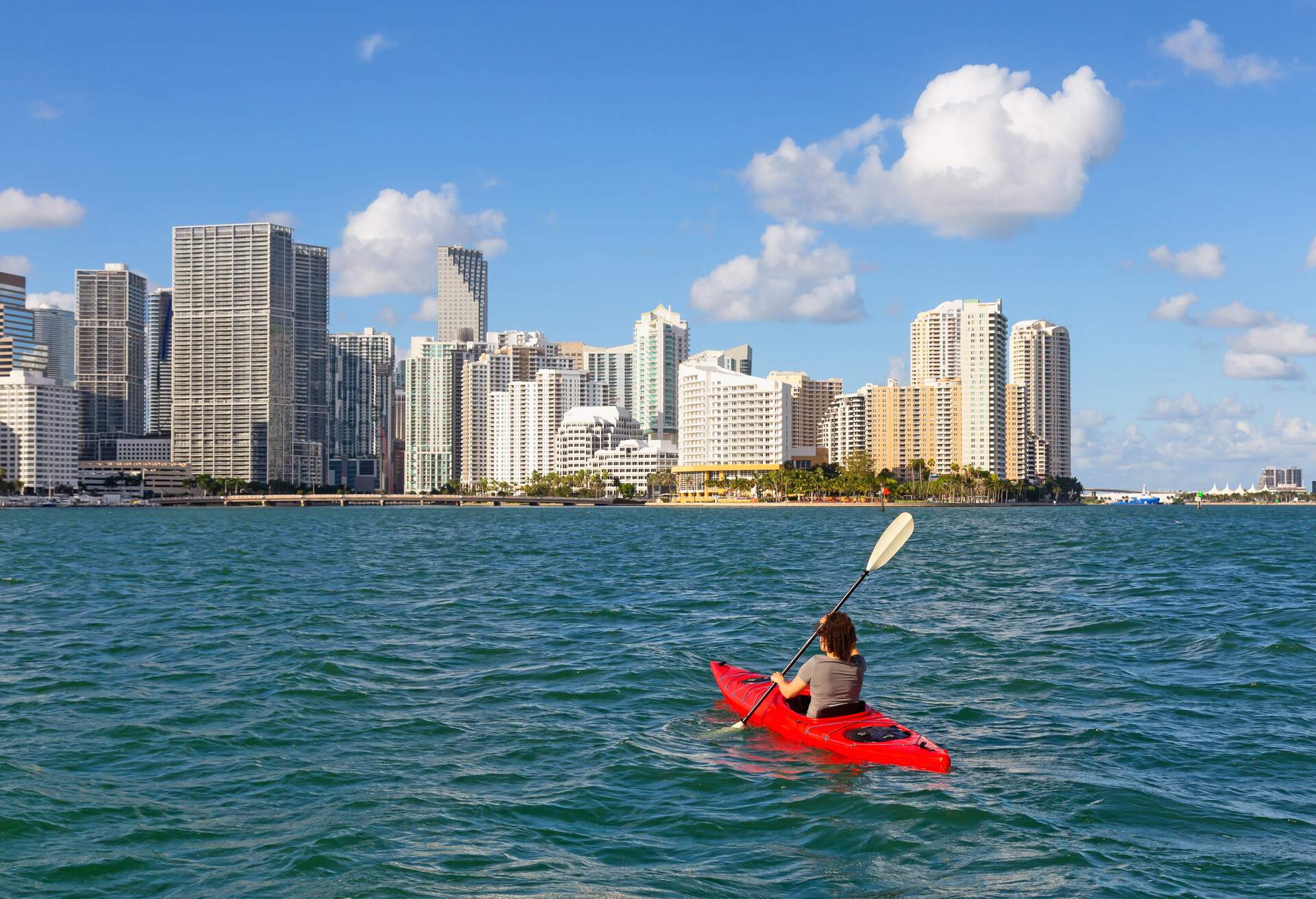 Every child dreams of going to Walt Disney World Resort and Universal Studios in Orlando and the Easter holidays are the perfect time for making this come true. The resorts will be less crowded and, with temperatures around 28°C, cooler than later in the year. Florida is also made for romantic holidays for two. Laze on the beach in Miami before exploring its Art Deco architecture, go alligator spotting in the Everglades, or horseback riding on a traditional cattle ranch. Pick up a car and take a road trip driving from Miami to Key West, stopping off to explore the islands of the Florida Keys on the way. Be sure to arrive in Key West in time to catch the nightly sunset celebration in Mallory Square. It's what holiday memories are made of.
9. Bali, Indonesia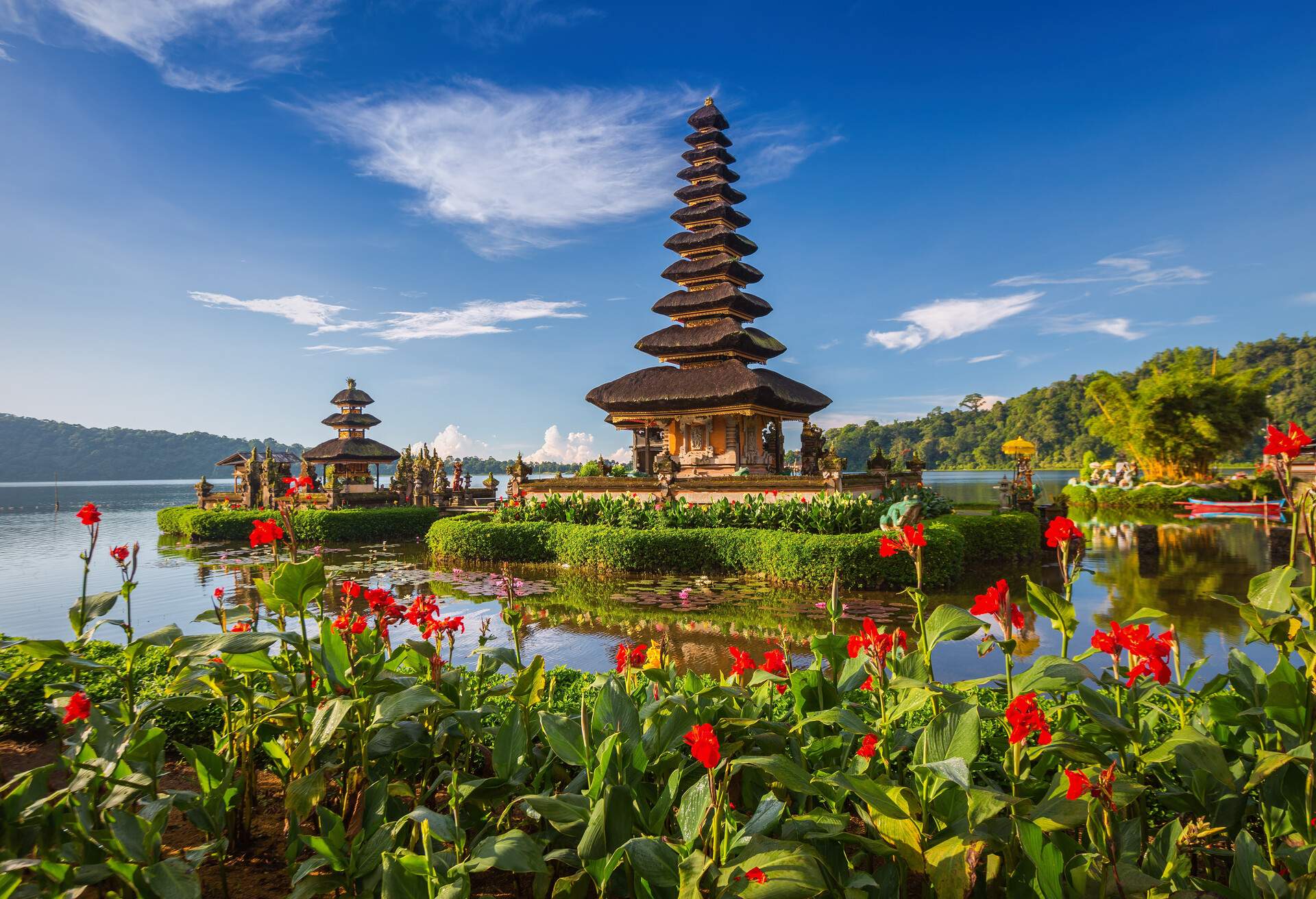 One destination that is guaranteed to deliver high spring temperatures for sun holidays in 2022 is the Indonesian island of Bali. Bali truly is a beach lover's paradise. As well as temperatures in the early thirties, March and April are in the dry season so your days spent sunbathing on the beach or chasing the surf won't be disrupted by rain. The resort of Canggu is charmingly relaxed, retaining a sense of the real Bali. Ubud does as well, especially if you're looking for some spiritual revitalization combined with fine dining. It is home to Locavore, one of Asia's best restaurants. Be sure to take some time out from the beach to explore Bali's rugged interior with its mountains and volcanic peaks dotted with thousands of hillside temples such as Pura Luhur Batukau.
10. Dubai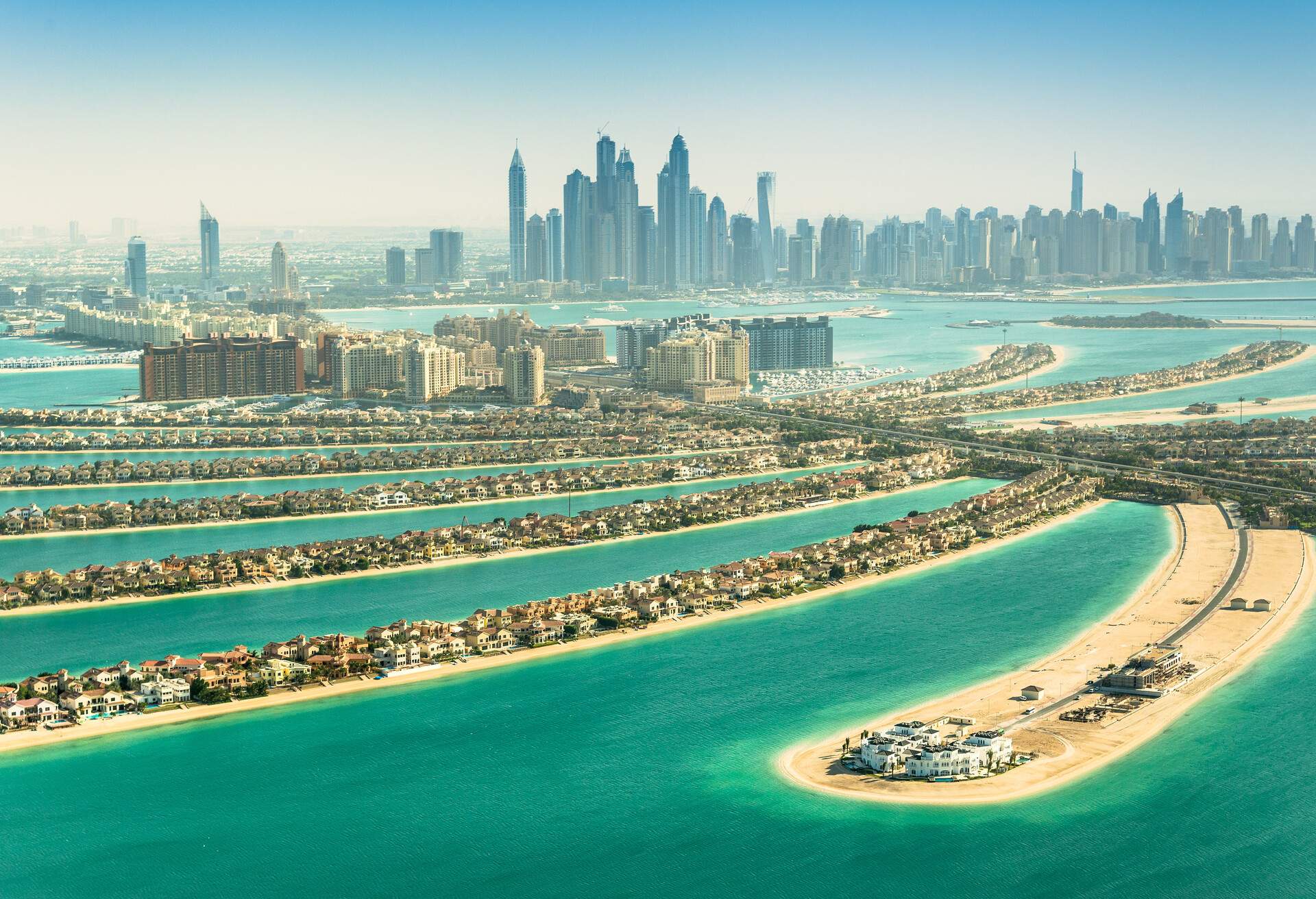 With daily temperatures reaching 34⁰C, Dubai definitely guarantees Easter sun. Combined with long days of sunshine and a luxurious feel at affordable prices, Dubai is an Easter holiday destination with something for everybody. The whole family will have plenty of fun at attractions such as Ski Dubai, the Aquaventure Waterpark, and the Dubai Theme Park Resort. Dubai is also a place to enjoy a romantic getaway. Together, you can drift across the desert in a hot air balloon at sunrise, go canoeing at Hatta Dam or shop for jewelry in the Gold Souk. Whether you're with the kids or on a romantic break, don't miss the gloriously colorful spectacle of the Dubai Fountain in the Burj Khalifa.