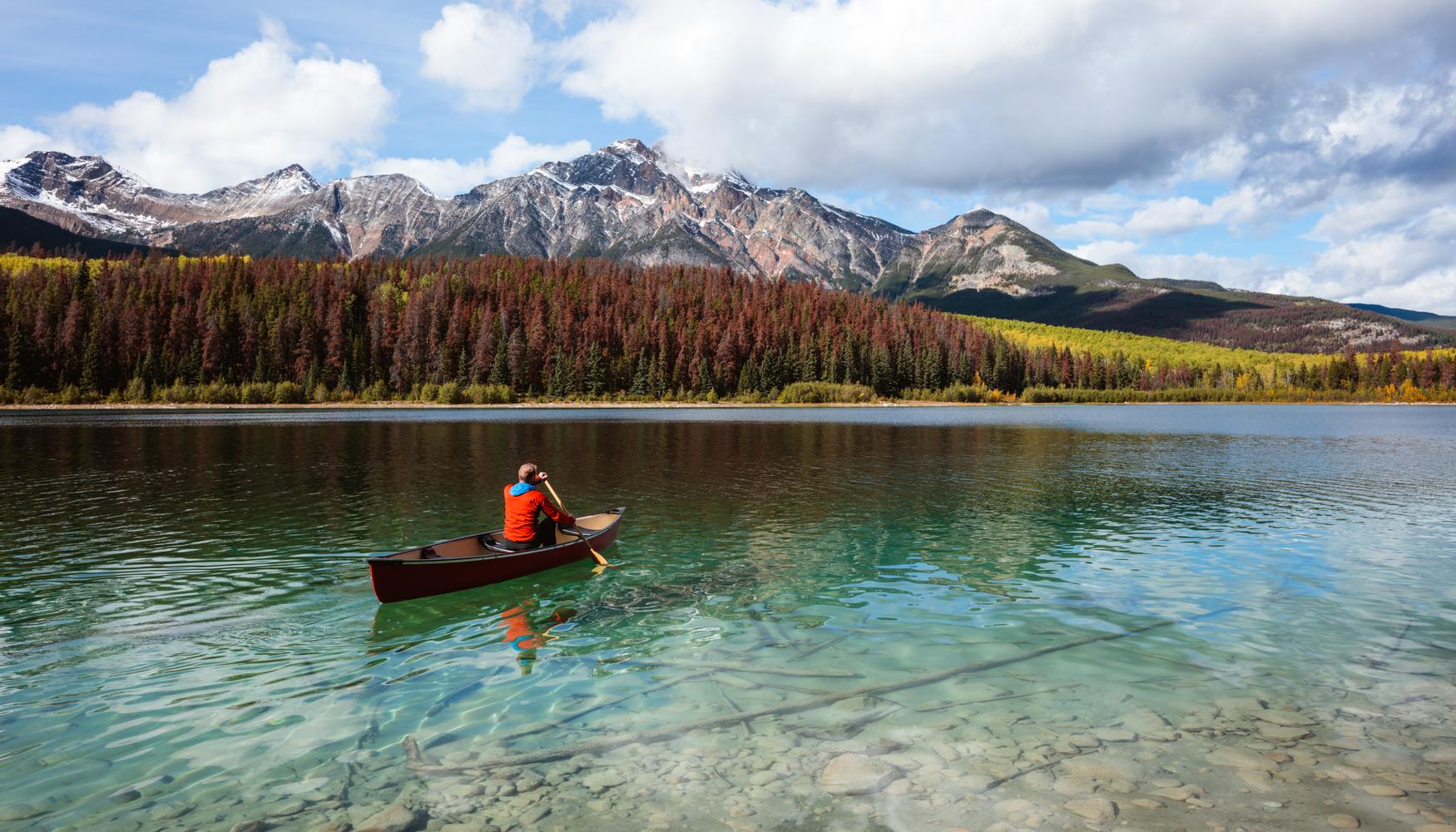 Jasper holiday information
| | |
| --- | --- |
| Top holiday (Flight+Hotel) | £416 |
| Family holiday (Flight+Hotel) | £416 |
While Banff, Jasper's better known southerly neighbour, is rightly lauded for its capacity to provide 'all things to all people', Jasper is far more modest about what it offers. There are a number of fine restaurants, shops and bars plying their trade in Jasper, however the difference is that everything and everyone here takes a conscious backseat to the real star of the show – the wilderness. Indeed, Jasper is happy to play a supporting role to Alberta's pristine outdoors and the town doesn't try to distract visitors with theme park attraction or commercial frivolity. Quite simply, Jasper is the kind of place people with a genuine love for the great outdoors come to enjoy some of the finest outdoor pursuits on the planet.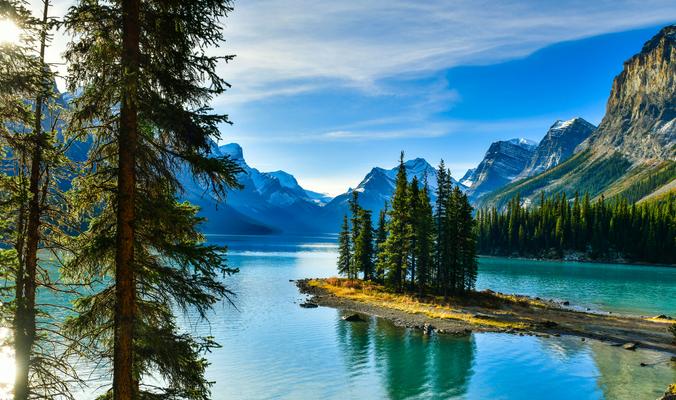 Jasper holidays: Travel essentials
The varying altitude of the Rockies ensures Jasper enjoys a varied climate. While summer days are long, the season is short with July being the warmest month (when temperatures hover around 22 degrees). Winter brings its fair share of stormy weather, although snow clouds often subside to reveal crisp mountain air and fluffy coverings of snow. Most British visitors get to Jasper by flying direct to Vancouver or Calgary and then making a very pleasant 'transfer' by train. Like the rest of Alberta, Jasper keeps to Mountain Standard Time (GMT-7).
Jasper holidays: Highlights
Jasper holidays are all about making the most of the wonderful outdoor pursuits that are on the town's doorstep. First stop on any visitor's itinerary should be the Jasper Adventure Centre on Connaught Drive as the expert advisers there can provide invaluable help and resources for all manner of expeditions and pursuits. It is worth noting that, as well as the world-class fishing, hiking, horseriding, biking and climbing opportunities which abound in the vicinity, Jasper also has a really enjoyable downhill ski region located just 12 miles away to the west of town.
Other destinations in Alberta