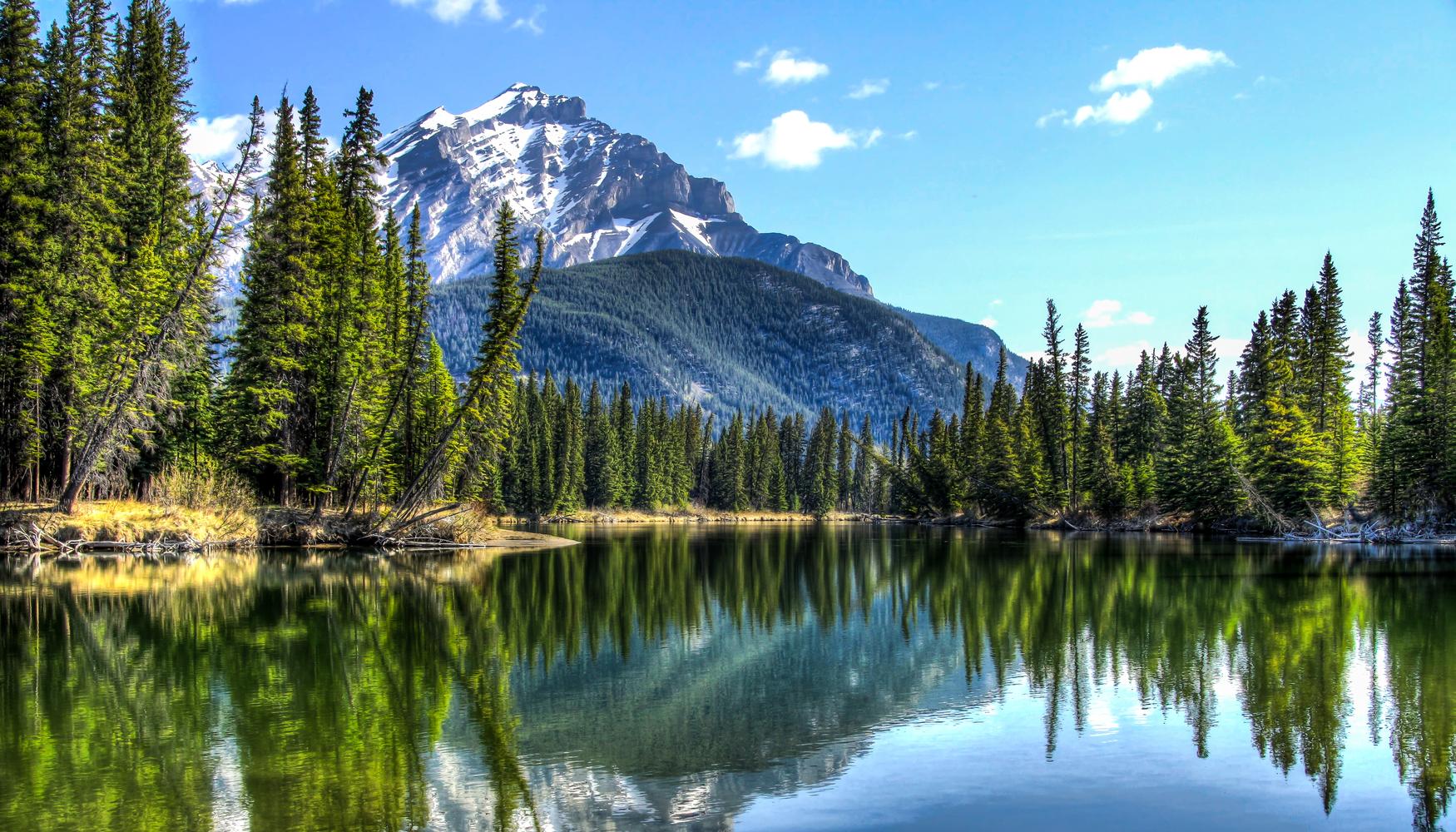 Alberta holiday information
| | |
| --- | --- |
| Top holiday (Flight+Hotel) | £294 |
| Family holiday (Flight+Hotel) | £283 |
| Romantic holiday (Flight+Hotel) | £365 |
| Luxury holiday (Flight+Hotel) | £498 |
| Budget holiday (Flight+Hotel) | £226 |
Alberta is one of Canada's most scenic provinces. From the Rocky Mountains in the west to the rolling prairies in the east, its landscape is something special to behold. Alberta holidays are anything but boring. Between the rugged mountains of the Rockies and the lively cities of Calgary and Edmonton, there is no shortage of things to do in the province. Skiing, hiking, shopping and horse riding are all popular activities for holidaymakers.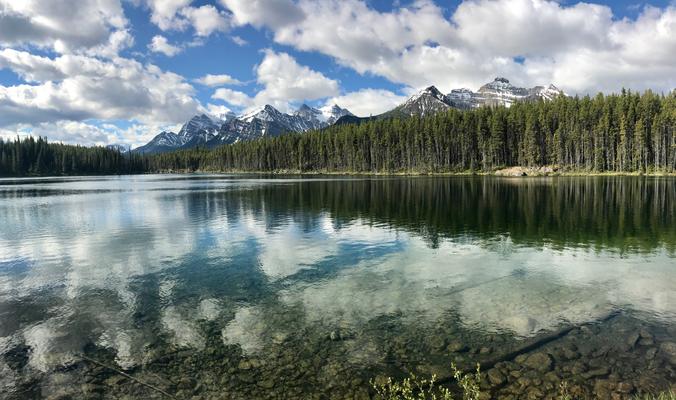 Alberta Visitor Information
Alberta gets very cold in the wintertime and although the winters are generally long, things heat up quite a bit by the summertime. Alberta holidays in the summer are very enjoyable. The weather is hot and dry and there are many things to see and do. This is the best time to travel through the province, as the highways can sometimes close in the winter due to snow, ice and avalanches. Holidaymakers should consider travelling by car in order to see more of the beautiful scenery. However, Calgary and Edmonton can easily be reached by plane. The time zone is GMT-6.
Alberta Holiday Destinations
Alberta holidays tend to be centred on the Rocky Mountains, Calgary and Edmonton. The Canadian Rockies offer lots to do in both winter and summer. Winter is ski season and resorts such as Banff, Lake Louise and Sunshine open their doors and lifts to skiers, snowboarders and snowshoe wanderers. Summer is a wonderful time for sightseeing, horse riding and hiking. There are many wildlife viewing opportunities, as animals such as elk, grizzly bears and bighorn sheep are out and about during the spring and summer months. Alberta holidays in Edmonton and Calgary are best taken in the summer, as there is much more to see and do in these cities in the summer months. The Calgary Zoo, the Edmonton legislative buildings, and the West Edmonton Mall are popular attractions.
Other destinations in Canada
Locations in Alberta