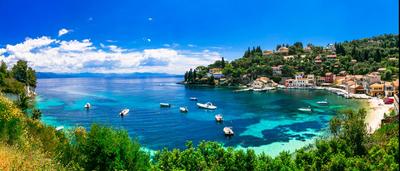 Situated on the northwest coast of Corfu, the village of Liapades offers the best of Greece´s island culture, architecture and famous crystal clear waters. Liapades´ authentic, friendly vibe is a major draw for visitors, along with its scenic beach area of course. Hikers will enjoy light walks around town or more challenging trails around the coastline´s cliffs and hills, and every traveller is recommended to visit one of Liapades' 16th century churches.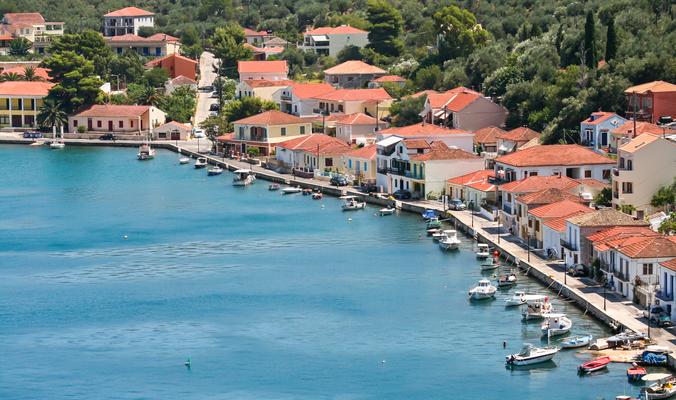 Liapades Holidays: when to go and getting around
The best time to travel to Liapades for lively holidays and sunny weather is in the peak season, July and August, which are the hottest and busiest months of year. For those who dream of a quieter holiday with cooler weather, the more temperature months of June and September are ideal times to opt for. Corfu International Airport is a short journey away via hotel shuttle or rental car, and once in the village of Liapades, holiday-makers can explore it by foot. Getting around the entire island is simple via bus or car. The time zone in Liapades is GMT+2.
Things to do and see on Liapades holidays
A traditional village at heart, it is not uncommon to see donkeys carrying hay around the roads on Liapades holidays. Also in town, keep an eye out for Ionian architecture. Stroll along the waterfront for views of the serene beaches with crystal blue waters. Stretch your legs further with hikes along the coastline and its tree-covered hills and cliffs. To power back up, visit the centre of town where there are plenty of restaurants, cafes and bars. Also located in the central square is one of Liapades´ several churches from the 16th century which is highly worth visiting. The centre´s St. Anastasia Church is a must-see due to its intricate ceiling paintings. An excursion to Corfu Town makes a special day trip and is just on the other side of the island.