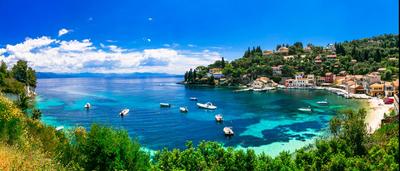 Pelekas holiday information
| | |
| --- | --- |
| Top holiday (Flight+Hotel) | £163 |
| Family holiday (Flight+Hotel) | £163 |
| Romantic holiday (Flight+Hotel) | £163 |
Pelekas holidays are the ideal introduction to the Greek island of Corfu. An authentic and picture-perfect village in the central part of the island, Pelekas is popular with holiday-makers. Pelekas holidays are extra special because this is a traditional place with something for everyone, from beach lovers to foodies to nature-seekers and artists.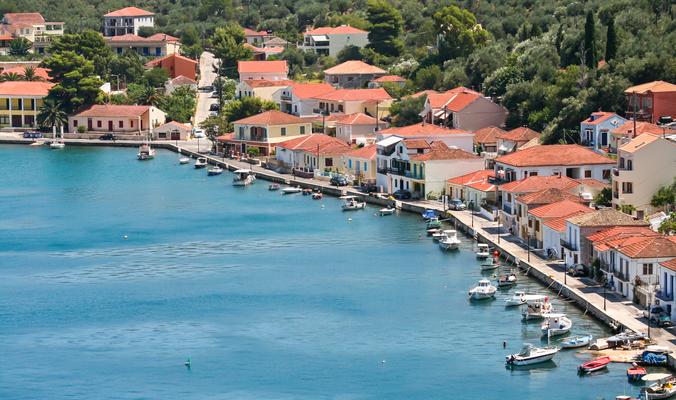 Pelekas holidays: when to go and how to get around
The best time of year to enjoy the outdoors on a Pelekas holidays is during the hot summer months of July and August, which is also peak season. It is quieter and cooler in June and September, with heavier rainfall starting in October and continuing through February. Corfu International Airport serves the whole island, and it is best to travel via hotel shuttle or hire car to Pelekas, which takes roughly 20 minutes. Getting around Pelekas is easy via foot, and for day trips or to explore the rest of the island, there are buses as well as taxi or rental car options for the duration of your holiday. The timezone in Pelekas is GMT +2.
Activities and things to do on Pelekas holidays
The most popular holiday pastimes on Corfu include walking and exploring nature on the Corfu Trail, lazing on one of its many beaches and enjoying the restaurant scene. For beach life, calm locales with stunning views nearby include Avlaki and Agios Saint Spiridon beaches. Visitors seeking livelier beach atmospheres may enjoy Acharavi and Sidari which have many restaurants nearby. There are also spots from which to explore hidden coves. For a day trip, Corfu Town is easily accessible from Pelekas via bus or car and is is a fascinating place to walk around, shop and explore. Pelekas Costume Museum is a hit with history buffs, containing garments and clothing from around Greece, while art lovers will enjoy Australian artist Warren Curry's discovery tours which give painters the opportunity to hone their skills.