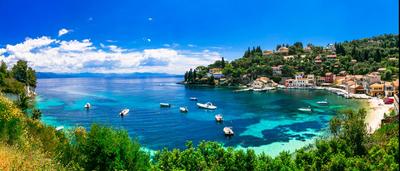 Nisaki holiday information
| | |
| --- | --- |
| Top holiday (Flight+Hotel) | £184 |
| Family holiday (Flight+Hotel) | £184 |
Nestled along a mountainous coastline, Nissaki offers travellers an idyllic beach getaway on the island of Corfu. The name Nissaki means 'little island' - because believe it or not - Nissaki was actually once an island. It was only joined to the mainland due to the accumulation of chippings from stone chisellers working on the island! Today, the intimate community vibe, blissful views and quiet surroundings make Nissaki holidays an ideal destination for all types of travellers and holiday-makers.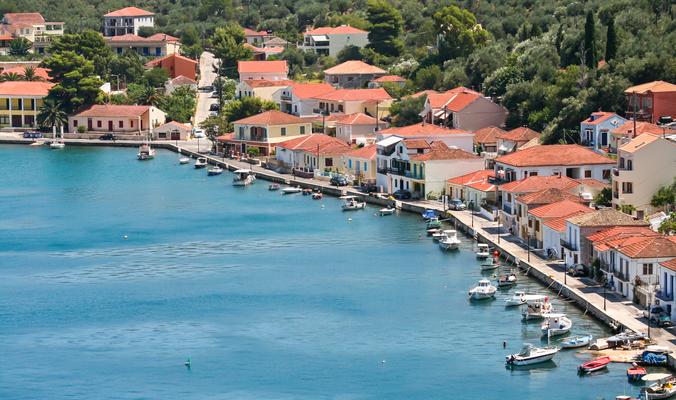 Nissaki holidays: when to go and how to get around
Nissaki is a peaceful destination at all times of the year, with July and August being the hottest times to visit and June and September being cooler but still pleasant. Corfu International Airport serves the whole island, and reaching Nissaki is simple via shuttle bus, rental car or taxi. Remember to prebook taxis for the best deals. Getting around the island of Corfu is easy, either by hiring a car, catching a taxi or taking a public bus. For those who like luxury, there is also the option to hire a speedboat and explore the island via its clear blue waters and beaches. The time zone in Nissaki is GMT+2.
Recommended activities on Nissaki holidays
In the village of Nissaki, there is a small and rarely crowded beach with sand and fine shingle, as well as a picturesque harbour and several popular taverns for eating and drinking. Nearby is Pantokratoras Mountain, a fine place to spend a day taking in the stunning views of the entire island from Corfu's highest point, 911 metres. There are also more old traditional villages all around the mountain which offer an insight into how life was lived here years ago. Corfu Town makes an ideal day trip for those who want to experience the bustling centre of the island during their Nissaki holidays.