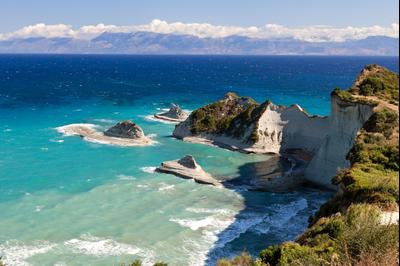 Peroulades holiday information
| | |
| --- | --- |
| Top holiday (Flight+Hotel) | £157 |
| Family holiday (Flight+Hotel) | £157 |
Peroulades is a small fishing village on the island of Corfu which has very much retained its heritage and traditional atmosphere compared with other more developed points on the island. It is an area of wild natural beauty; secluded coves, stunning sand-stone cliffs and peaceful beaches. The mixture of culture and scenery offered by Peroulades holidays makes it an ideal getaway at any time of year.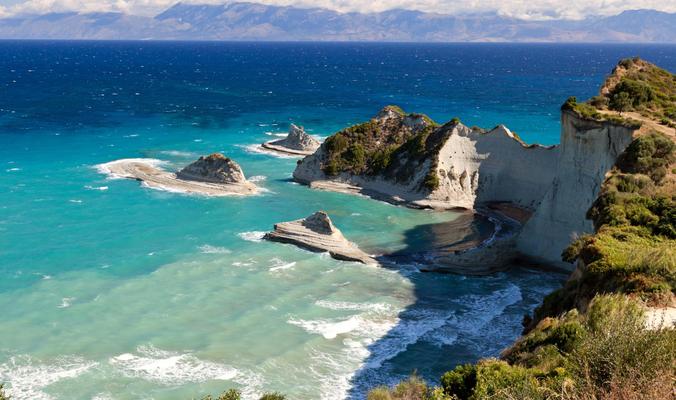 Planning Peroulades Holidays
Situated in the EET timezone (UTC+2, 3 in summer), Peroulades enjoys a climate that provides scorching hot, sunny summers and mild, calm winters. Although removed from the mainstream travel route and seemingly in its own world, Peroulades holidays are easier to reach than one may think; there are direct flights from the UK to nearby Kerkyra Airport, from which the best options are hiring a car or taking a taxi to enjoy the splendid views on the road to Peroulades. As it is a small village, Peroulades holidays do not boast a huge number of hotels or resorts, but the town warmly welcomes visitors and provides a number of quaint villas and small hotels.
Peroulades Holidays Highlights
Visitors hoping to experience the lifestyle of a traditional Greek fishing village have come to the right place with Peroulades holidays. From wandering the quiet streets, to strolling through the olive groves or sharing a cocktail and a snack with some locals at the taverna, there are many ways to enjoy the culture and atmosphere of this sleepy town. Peroulades holidays also offer access to some stunning natural sights, including the narrow beach of the Canal d'Amour. Indeed, there is no better place to watch the sunset over the water than on top of the cliffs at Peroulades' world-famous 'Sunset Beach.'