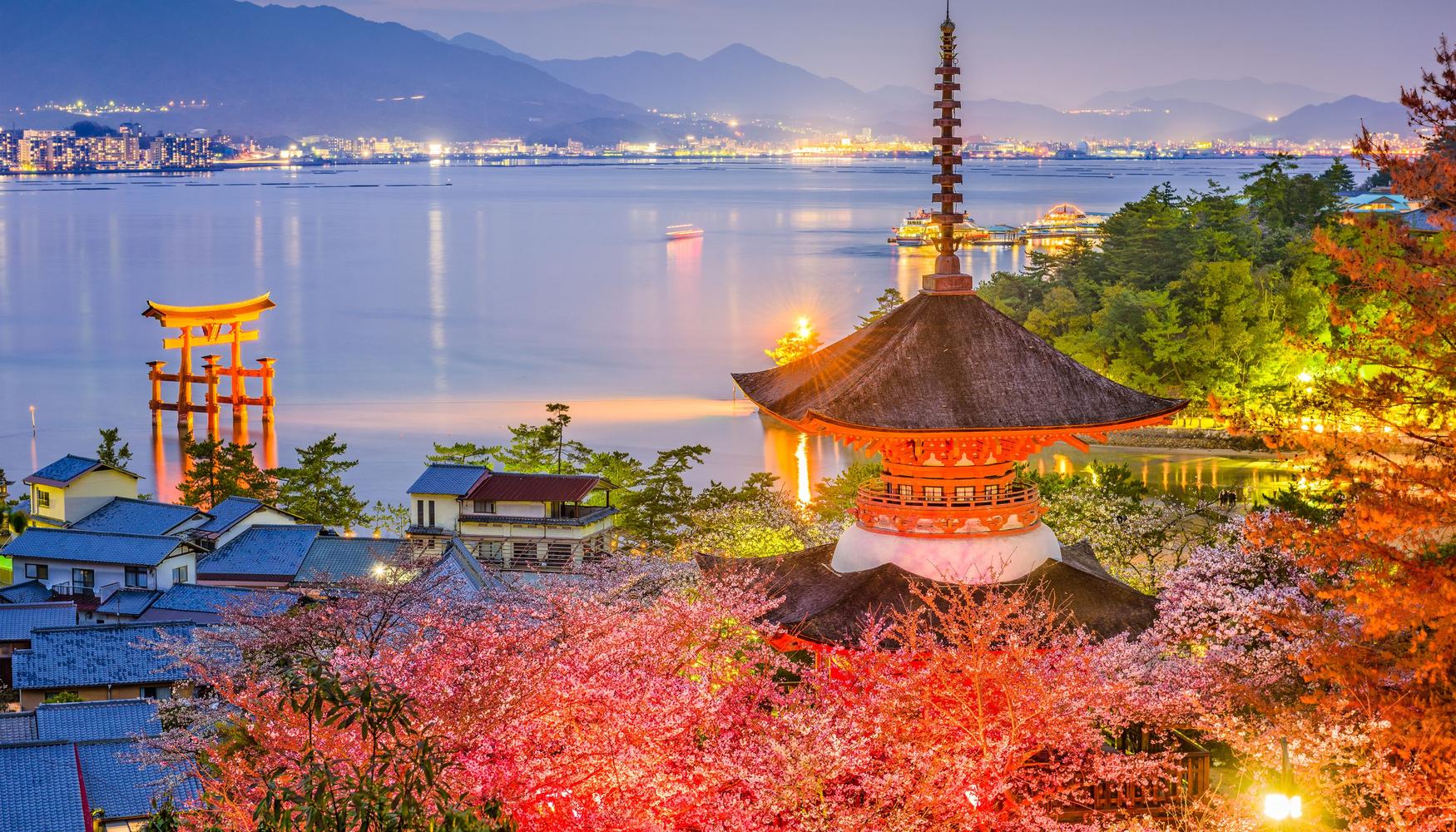 Hiroshima spreads across the islands of the Ōta River delta. Visitors flock to this historic city year-round to pay tribute to its tragic past at Hiroshima's Peace Memorial Park and the iconic A-Bomb Dome. These are separated by a serene river. Linking the two, busy aoi dōri bridge passes through a vibrant city centre that offers numerous shopping, dining and night-life options.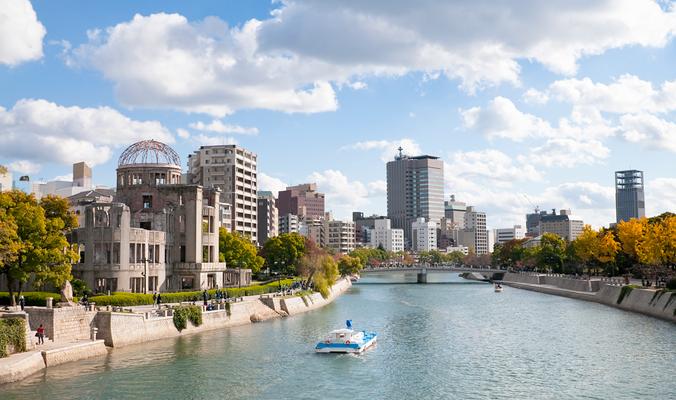 Planning Hiroshima holidays
Hiroshima holidays can be enjoyed throughout the year, but the best time to go is perhaps spring, when the cherry blossoms bloom. The city's also pleasant in autumn. Kansai International Airport, Japan's second-largest international hub, is three hours away by train. Shinkansen (high-speed trains) take four hours from Tokyo. Hiroshima's own airport is outside of town and mostly handles domestic flights. Extensive tram service covers most places of interest for a flat fare. Japan is nine hours ahead of Greenwich Mean Time (GMT +9).
Sights of remembrance on Hiroshima holidays
The atomic bomb dropped on Hiroshima exploded almost directly above the Industrial Promotion Hall. Remarkably, the hall is still standing and is known as 'A-Bomb Dome'. A UNESCO World Heritage Site, it's a haunting reminder of the tragedy. Just across the river is Peace Memorial Park. It contains a cenotaph with the names of every person who died from the bombing, and houses the Flame of Peace, which will burn until all the world's nuclear weapons have been destroyed. Visitors are profoundly moved by the Peace Memorial Museum, documenting the events surrounding the bombing of Hiroshima.
Hiroshima's urban attractions
Beyond memorials, Hiroshima offers plenty to see and do. On warm days, take a walk through the sprawling Chuo Park, which also features Hiroshima Castle and a Shinto shrine, and the museum of art is nearby. For shopping and dining head to Hondori, a pedestrian arcade jam-packed with stores and restaurants. Families can visit Miyajima island, home to Itsukushima Shrine, one of Japan's most famous attractions.