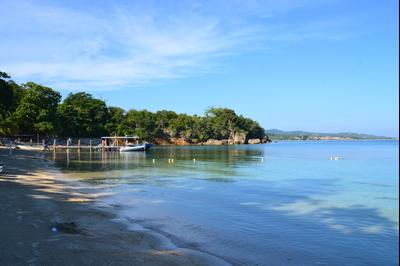 Lucea holiday information
| | |
| --- | --- |
| Top holiday (Flight+Hotel) | £470 |
| Family holiday (Flight+Hotel) | £470 |
| Romantic holiday (Flight+Hotel) | £470 |
Situated on the northwestern tip of Jamaica, the tropical town of Lucea rests on the white sands of a horseshoe-shaped bay. The idyllic waters and luxurious beaches are enough to attract holiday-makers looking for sun and surf, however the town's sightseeing attractions, rich historical background, colourful nightlife and thriving markets are equally as tempting. With lively Jamaican hospitality and breathtaking beachside views, Lucea holidays will make your next vacation unforgettable.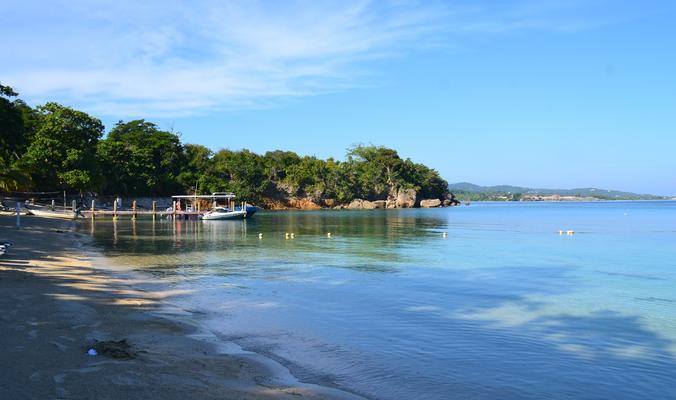 Planning Lucea holidays
Lucea has a tropical, humid climate, meaning warm and hot most of the year! To dodge summer crowds and save on airfares, plan Lucea holidays during the off season (mid-April to mid-December). However, between May and November heavy rains can be expected - so stay flexible and be ready to linger inside over zesty Jamaican cuisine and heartlifting music. The region is cose to Montego Bay Sanster International Airport, and is also accessible by port. Once there, set your clock to GMT-5 and explore via foot, bus or even taxi tour.
Lucea: For night owls and early birds
With fun in the sun, a rich and welcoming culture, and a bubbly nightlife, Lucea holidays will provide an unforgettable Caribbean adventure. Steeped in Jamaican history, there are plenty of fascinating heritage sites to explore. Fort Charlotte, built in 1761, lies next to the Georgian-built Barracks, a well-preserved piece of Jamaica's colonial past. Budding photographers will want to visit the grand Lucea clock tower, which dates back to over two centuries ago, or even the Lucea Parish church, one of the oldest churches in Jamaica. If some sports or pampering is in order, visit the area´s resorts or sports clubs for some golf or tennis. Night owls can check out Lucea's vibrant reggae scene or nightclubs, while early birds should take the trip to see the breathtaking Kempshot Falls, or sample local produce at the colourful markets. Don't forget to spend a day relaxing by the beach!
Other destinations in Jamaica