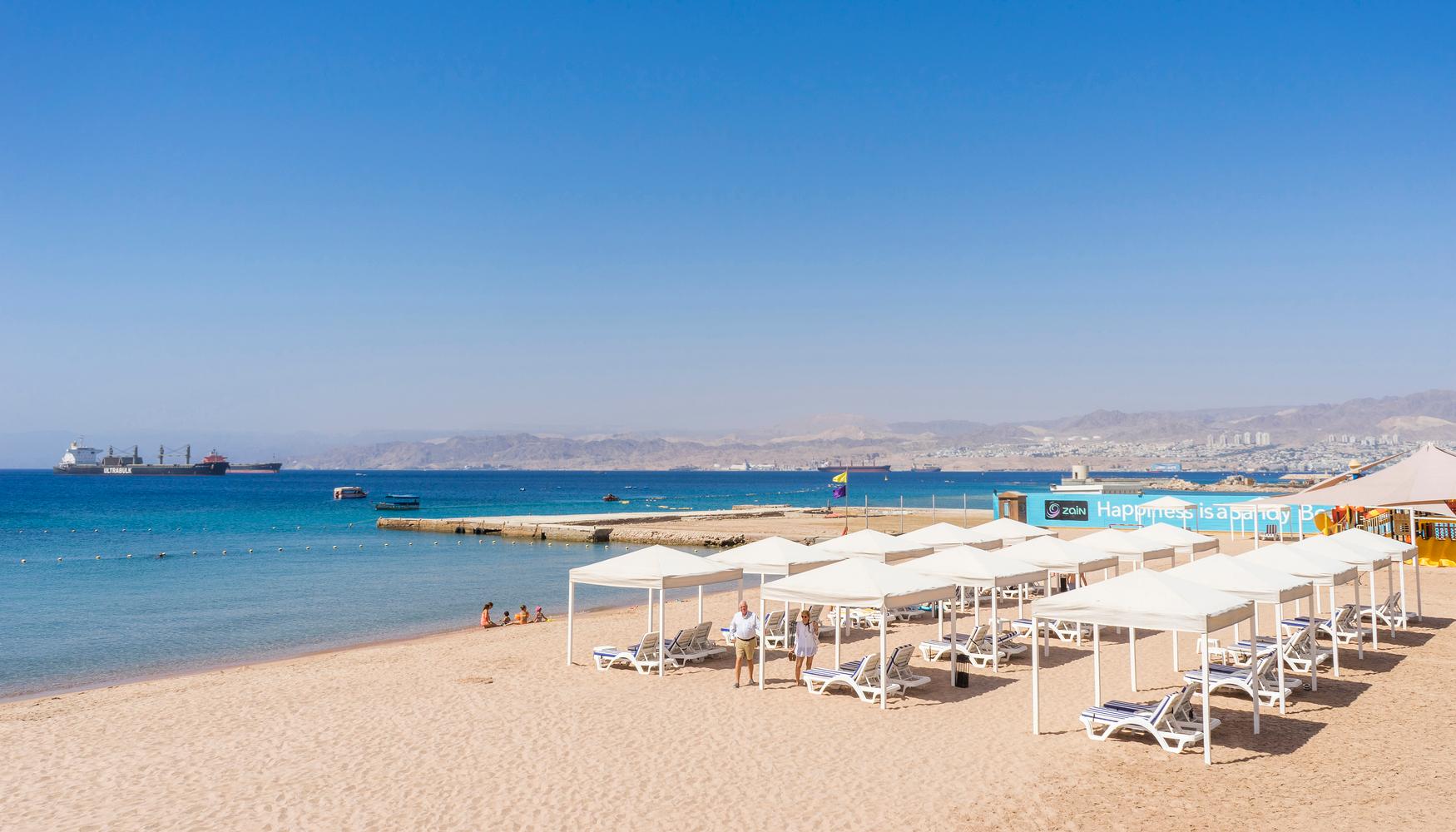 Aqaba holiday information
| | |
| --- | --- |
| Top holiday (Flight+Hotel) | £283 |
| Family holiday (Flight+Hotel) | £274 |
| Romantic holiday (Flight+Hotel) | £331 |
For many years, Aqaba's main claim to fame was its impressive desert landscape which was featured in the epic motion picture, 'Lawrence of Arabia'. The dunes and magnificent views are still there - though these days Aqaba is known more for its beaches, water sports and archaeological points of interest. Jordan's only coastal city, Aqaba has pristine beaches in an idyllic setting with year-round sunshine and world-class diving opportunities. The atmosphere is very relaxed and hospitable, meaning most travellers find themselves in no rush to leave.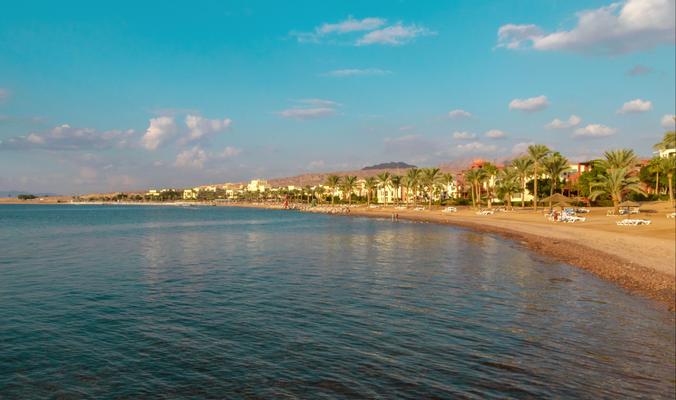 Aqaba holidays: travel essentials
The start and end of winter are often the most agreeable times to enjoy Aqaba holidays as temperatures are high in the daytime and cool at night without any extremes. Summers are incredibly hot and dry with temperatures of more than 35°C and non-existent rainfall. Travellers visiting at this time should stay out of the sun as best they can and rehydrate regularly with the refreshingly frosty drinks available from the plentiful - and very friendly - local cafés.. Whatever time of year, there are no direct flights from the UK, which means usually transferring at Paris, Sharm-el-Sheikh or Amman. The time in Aqaba is two hours ahead of the UK.
Aqaba holidays: highlights
Diving and snorkelling are without a doubt the main draw of Aqaba holidays. The underwater brilliance of the coral-rich gulf is every bit as majestic here as it is off the coast of neighbouring Egypt. Away from the coast, excursions to the huge sand dunes of Wadi Rum (where 'Lawrence of Arabia' was filmed) or to the city of Petra are highly recommended. Petra, an ancient rose-red city carved into Jordan's desert landscape, is famous for its sublime stone carved buildings. Visitors looking to take a break from the sun can enjoy the delightfully cool Aqaba Region Archaeological Museum, explore the shady Mameluk Fort and shop for bargains at the air-conditioned Aqaba Gateway retail complex.