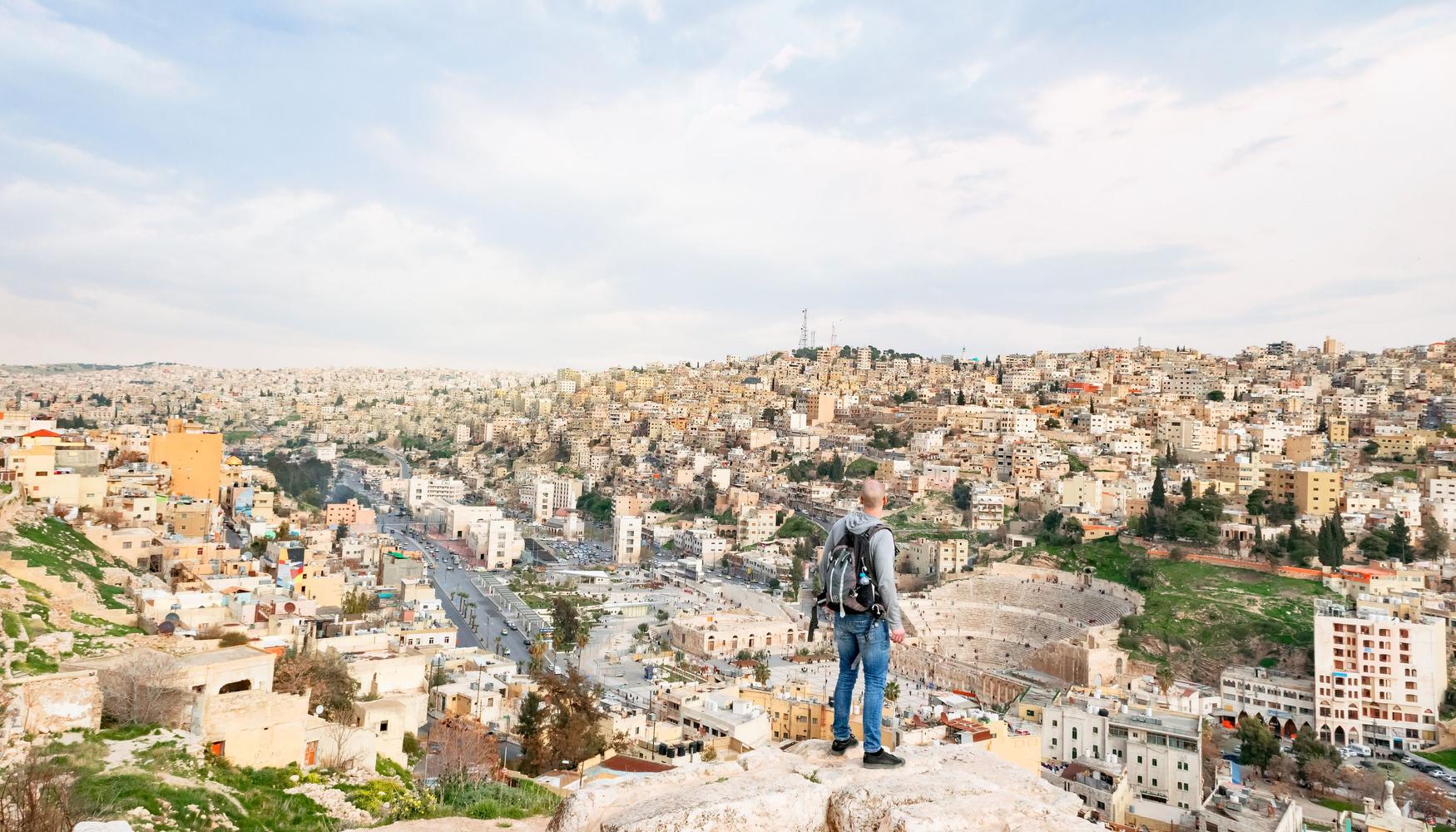 Amman holiday information
| | |
| --- | --- |
| Top holiday (Flight+Hotel) | £288 |
| Family holiday (Flight+Hotel) | £259 |
| Romantic holiday (Flight+Hotel) | £414 |
| Luxury holiday (Flight+Hotel) | £392 |
| Budget holiday (Flight+Hotel) | £296 |
A city which captivated ancient travellers, Amman continues to mesmerise a whole new modern generation with its ancient souks, Roman ruins and monuments. The busy markets are worth visiting especially for exotic herbs, spices and seasonings. In short, Amman is an unique destination that offers mysterious sights, exquisite cuisine and countless activities that rejuvenate visitors.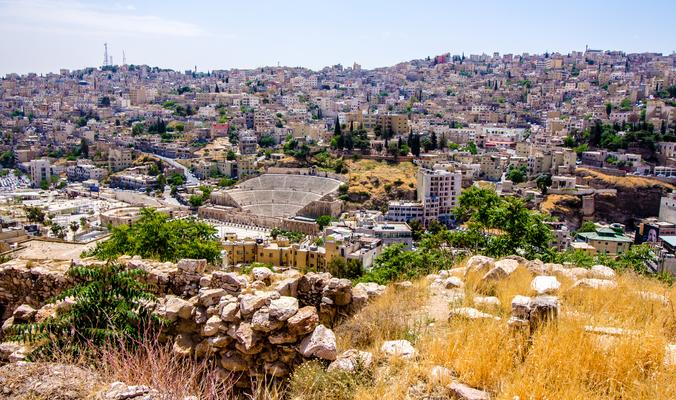 Amman Holidays, The Best Time to Travel
June to October is the best time to travel to Amman, when temperatures range between 25°-30°Celsius. November to March sees more rainfall and can be a bit chilly. Amman is 2 hours ahead of GMT time (GMT+2). Queen Alia International Airport, located just south of Amman, is the entry point for travellers. It is served both by bus and taxi services. UK travellers can obtain a visa at the airport counter, if they have not already done so from the Jordanian Consulate at home. Visas are generally valid for two weeks. Holidaymakers can also enter Jordan via bus, train or car. English is widely spoken and to a lesser extent so is French, German, Italian and Spanish.
Tourist Highlights of Amman Holidays
Amman offers many cultural attractions and natural wonders to enjoy. The Dead Sea, which is the lowest spot on Earth, is an essential place to visit. The capital's Citadel, with its well-preserved Umayyad Palace and other historic ruins, is another must-see. As the Citadel provides scenic views over Amman, watching the sunset from here is a particular treat. Amman also boasts many fine hotels and an active nightlife, and restaurants offer food ranging from Arabic to international specialties. If you need some advice on your Amman holidays, the Ministry of Tourism can offer restaurant and hotel tips as well as other information. Women are advised to dress modestly, particularly in more conservative areas of the city. Nevertheless, for the international travel enthusiast, Amman holidays are an experience not to be missed.