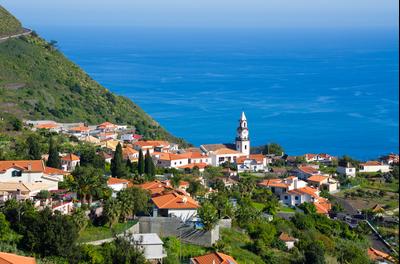 Calheta (Madeira) holiday information
| | |
| --- | --- |
| Top holiday (Flight+Hotel) | £167 |
| Family holiday (Flight+Hotel) | £163 |
| Romantic holiday (Flight+Hotel) | £171 |
Calheta (Madeira) holiday price trends
Estimated flight+hotel price
Calheta (Madeira) in
{1}
2 travellers
Flight to Calheta (Madeira)
3 nights at hotel
Median hotel rate + median airfare from United Kingdom
Madeira is a Portuguese archipelago to the north of the Canary Islands in the Atlantic. Along the southwest coast of Madeira is the municipality of Calheta. It includes the Arco da Calheta, Calheta town and Estreito da Calheta. There are a variety of destinations that visitors can visit during their Calheta holidays.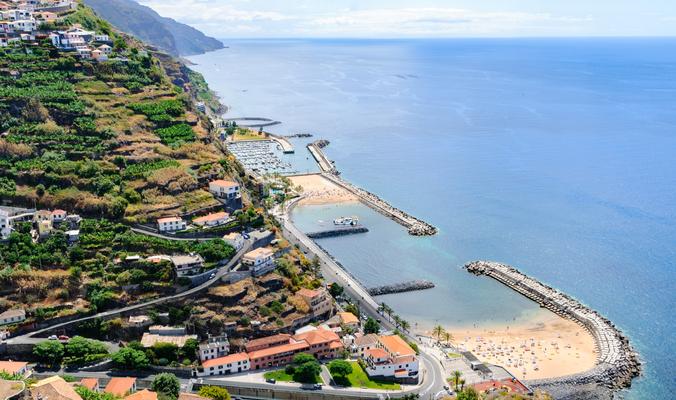 Transport for Calheta holidays
Visitors arrive at Madeira airport, in Funchal, for their Calheta holidays which is approximately forty six kilometres away. Cruise ships also stop at the port in Funchal. As there are no rail links in Madeira visitors will have to reach Calheta by road. The climate of Calheta is more of a Mediterranean climate with little to no rainfall during the summer months. The months of May and September can be better times to visit when there is still plenty of sunshine and little rainfall.
Destinations to visit for Calheta holidays
Visitors to Calheta flock to Calheta Beach, an artificial man-made beach which has golden sands (replacing the darker volcanic sand of the island) and various bars. With imported African sand, it is one of Madeira's few sandy beaches. It boasts numerous watersports such as canoeing and windsurfing. Next to that beach is Recreation port which offers two hectares of gardens and includes a charming new marina. Visitors can take whale and dolphin spotting boat trips from Calheta's marina.
The Art Centre of Casa da Mudas is a modern art gallery which is situated high above Calheta. Aside from its galleries the museum also offers some great views of the surrounding town. Calheta also has a sugar cane factory and rum distillery that visitors can visit during their Calheta holidays to sample the Madeira rum.
Other destinations in Madeira