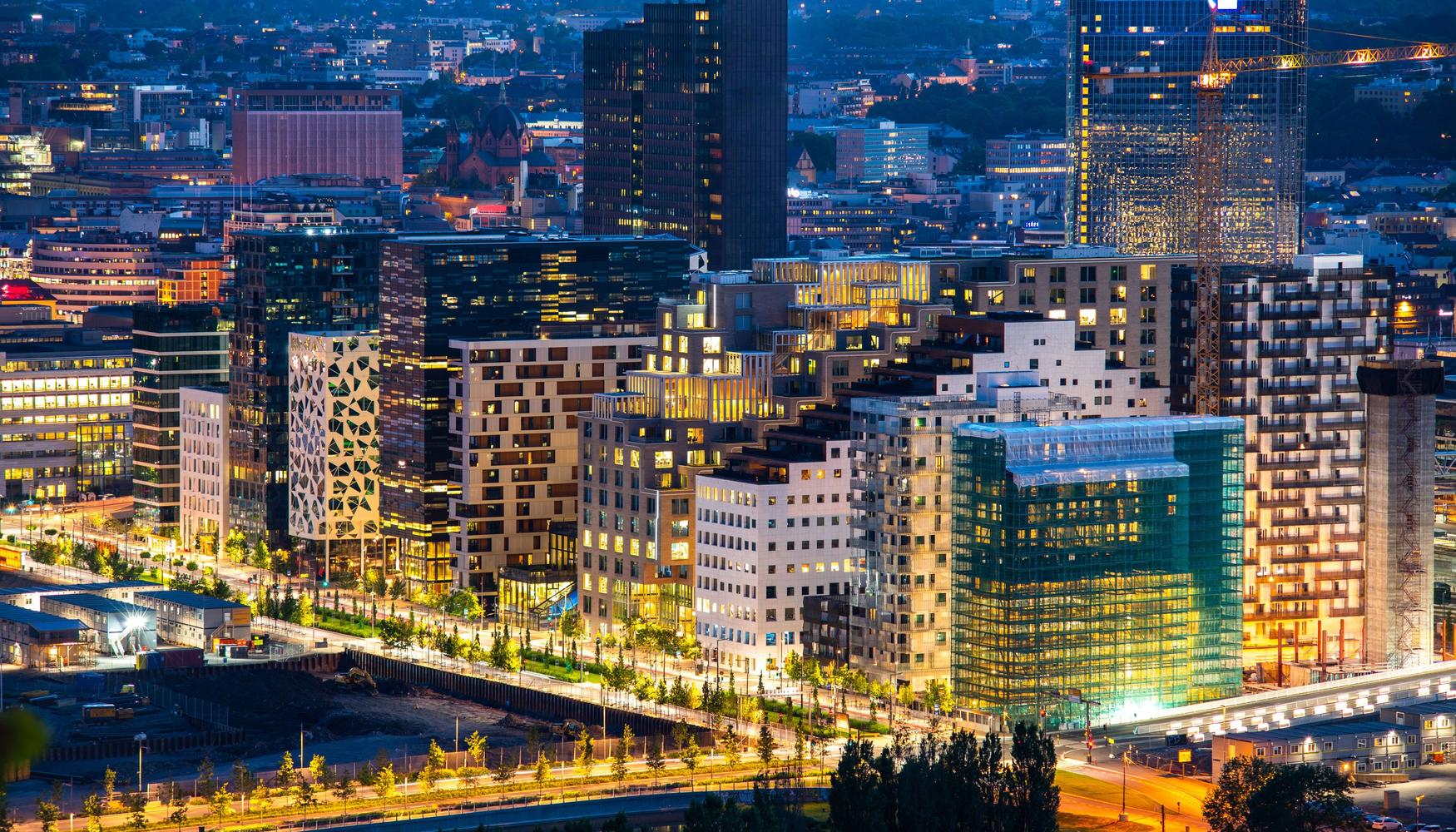 Oslo holiday information
| | |
| --- | --- |
| Top holiday (Flight+Hotel) | £243 |
| Family holiday (Flight+Hotel) | £205 |
| Romantic holiday (Flight+Hotel) | £320 |
| Luxury holiday (Flight+Hotel) | £349 |
| Budget holiday (Flight+Hotel) | £169 |
Oslo holiday price trends
Estimated flight+hotel price
Oslo in
{1}
2 travellers
Flight to Oslo
3 nights at hotel
Median hotel rate + median airfare from United Kingdom
Sitting at the head of Oslo Fjord, the thousand year old capital of Norway is a city surrounded by exquisite natural beauty. Oslo holidays can offer you a vibrant yet relaxed atmosphere with 343 lakes and protected hills and forests making up nearly two thirds of the city. If you are especially lucky you may witness the magnificent Aurora Borealis (Northern Lights) - a 'once-in-a-lifetime' mystical display of colour filling the night skies.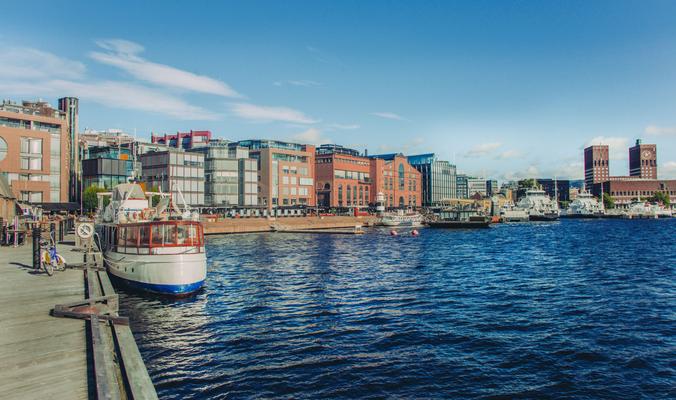 Oslo holidays:The land of the midnight sun
Plan your Oslo holidays during the summer to experience the twenty four hour sunlight where night is only marked by an extended twilight. With a humid continental climate, the coastal location of Oslo means winters are not severely cold. Expect snowy winters with lows of -7°C and pleasantly mild summers. Being the capital of Norway, Oslo is also well connected and easily accessible by bus, ferry or coach. The city's closest airport is Gedermoen, 45km north of the city, with Sandefjord and Rygge airports only slightly further afield. Getting around by foot is easy in this compact city but it's worth buying an 'Oslo Pass' granting you free travel on public transport, free parking and admission to many tourist attractions. The time zone is GMT+1.
Exploring the treasures of Oslo
A 20-minute tram ride from the city, Nordmarka is a major forest offering stunning views of the Norwegian landscape with ski jumps and cafes aplenty. The Viking Ship Museum or the Norwegian Folk Museum will entertain museum lovers but Oslo holidays aren't complete without viewing the Vigeland Sculpture Arrangements at Frogner Park, the biggest park in Norway. Be warned though, with the title of 'the world's most expensive city', if you're visiting on a budget, the prices can be a bit of a shock. Hostels offer affordable accommodation for backpackers and apartment exchanges can be a cheaper option for families.