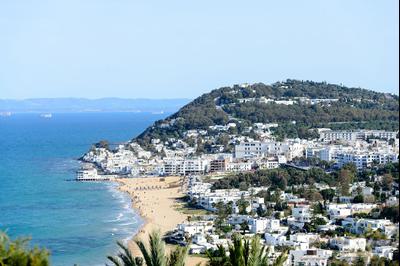 Tunis holiday information
| | |
| --- | --- |
| Top holiday (Flight+Hotel) | £143 |
| Family holiday (Flight+Hotel) | £143 |
| Budget holiday (Flight+Hotel) | £149 |
In medieval times Tunis was considered to be a wealthy city. The monuments, palaces, mosques, and marketplaces testify to its rich past. Situated on the Mediterranean coast of Tunisia, Tunis is divided into three sections: the old city, known as the Medina; the French quarter, now the centre of town; and the newer districts in the north and south. The Romans, Arabs, Byzantines, and the French have all had a great influence on Tunis.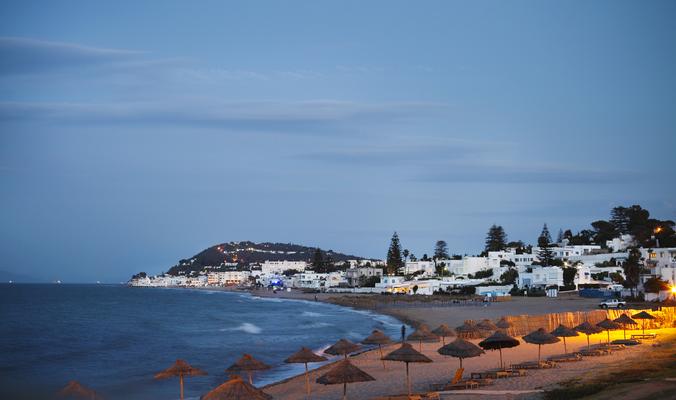 Tunis Holidays Overview
Since Tunis is located in northern Tunisia, the summers are hot and winters are mild. It doesn't get extremely cold because Tunis has a Mediterranean climate. However, in winter the city does experience rain, and December is the wettest month. Spring and autumn both have the best weather conditions for Tunis holidays. There are several ways to get in and out of Tunis. Depending on where one is travelling from, visitors can choose between flying, taking a train or even boat. Within Tunis itself, there is a convenient metro system as well as taxi cabs.
Tunis Holidays Main Attractions
Tunis isn't a large city but there is plenty to see and do. A good way to get to know the capital city is to explore its past by wandering around the historic quarters and visiting the Bardo Museum, which can be described as the 'museum of all museums' in Tunisia. It displays Roman mosaics and impressive artifacts from ancient Tunisian history right up to the Ottoman era. The Zitouna Mosque is the biggest mosque in Tunis, and it has been standing since the 8th century. Shoppers should definitely visit the colourful markets (or 'souks') of Tunis, such as souk el Nhas (copper souk) and the souk el Attarine (the perfume market). Belvedere Park, known as the 'Lungs of Tunis,' is the city's largest park. Here tourists can relax on the shores of Lake Tunis. The Tunis Zoo is here as well.