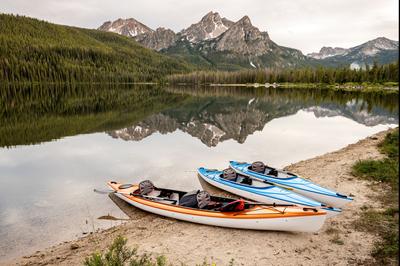 Idaho is a U.S. state in northwestern America nearby to Washington, Oregon, Utah and Wyoming. Located in the Rocky Mountain region, it is a mountainous state awash with rivers, high desert landscapes and forests.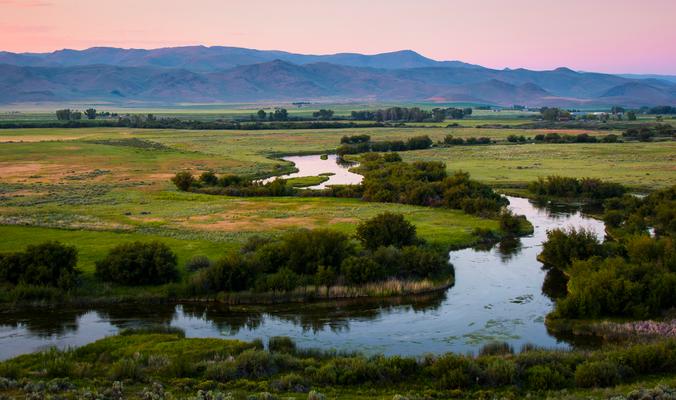 Transport for Idaho Holidays
At present there are no direct international flights for Idaho holidays, but the main airport in Idaho is Boise Airport which has flights to most of the larger cities in western USA, as well as Chicago and Minneapolis. Idaho is in the Mountain Time Zone which is seven hours behind GMT. Idaho has a fairly diverse climate, but the northern regions generally have more annual rainfall and lower summer temperatures than in the south.
Idaho Resorts
There are a number of diverse resorts to explore on Idaho holidays with a variety of scenic landscapes. The Coeur d'Alene Resort is located on the Coeur d'Alene Lake. Its waterfront offers visitors a variety of water sports ranging from lake cruises, sailing and jet skiing. The Sun Valley Resort is set among the incredible mountain scenery of Sun Valley; ideal for skiing, ice skating and snowboarding enthusiasts. Explore the Schweitzer Mountain Resort located in the Selkirk Mountains which overlooks Lake Pend Oreille. Craters at the Moon National Monument include a vast landscape of lava flows and a visitors centre.
Idaho City Destinations
Boise is the capital of Idaho where visitors can visit the Boise Art Museum which displays a variety of contemporary art. The Discovery Center of Idaho is a science museum that includes an exhibition floor with over 200 exhibits. The Museum of Idaho has numerous exhibits such as Eagle Rock which offers a glimpse of the former Idaho Falls. Stop by at the Tautphaus Park Zoo where there are more than 400 species of animals.
Other destinations in United States
Locations in Idaho