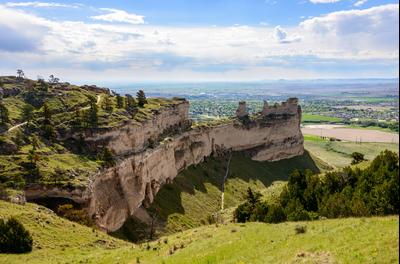 Located in the famed Mid-Western United States, Nebraska offers something to every holiday-maker. The spacious and diverse landscape gives you windswept prairies and grasslands to explore, rocky mountains to climb and lush waterfalls to discover. Besides the beauty and excitement of the outdoors, Nebraska is a rich glimpse into American culture and history. Nebraska holidays offer everything from lakeside picnics with friends, water sports with the family, authentic all-American food, historical reenactments, county fairs and sports arenas.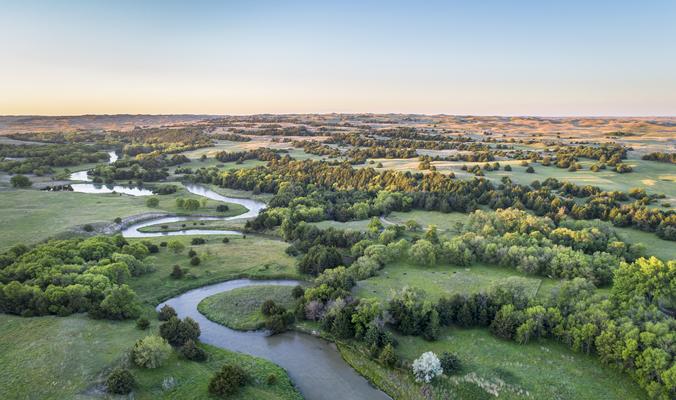 When to plan your Nebraska holidays
The best time to travel to Nebraska is from August to November. Autumn is when Nebraska weather is most pleasant and also when many festivals begin, such as the famous Nebraska State Fair in Grand Island. Package holidays and tours are worth booking, and make sure to check out any hotel reviews when organizing accommodation. Consider booking accommodation that immerses you into Nebraska life, such as Arbor Day Farm in Nebraska City. The lodge provides award-winning service as well as the peace and authenticity of Nebraska life – send the kids on the Tree Adventure, hike through forest trails, book a group tour or sample some fresh apple pie and cider.
Lose yourself in Nebraska
Nebraska holidays offer so much more besides outdoor pursuits, however. Art lovers will want to visit Joslyn Art Museum in Omaha, which proudly hosts the works of world-renowned artists – Monet, Pollack and Degas are just some of the famous artists whose works can be found here. History buffs will love the Homestead National Monument of America in Beatrice, which commemorates the lives of Nebraska pioneers and features parks, hiking trails, museum exhibits, wildlife attractions and interactive shows. And the Lincoln Children's Zoo is perfect for a day out with the family, with hundreds of animals, gardens and rides. Avoid the last minute rush and book your Nebraska holiday now!
Other destinations in United States